From the Open-Publishing Calendar
From the Open-Publishing Newswire
Indybay Feature
Victor Arnautoff's "Life & Era of George Washington's New Deal Murals"
On Washington's Birthday a panel was held in San Francisco on the Victor Arnautoff murals and the New Deal. Speakers discussed the role of art in education and the failure of public education officials to provide signage and other information about the world historic Arnautoff murals at George Washington High in San Francisco.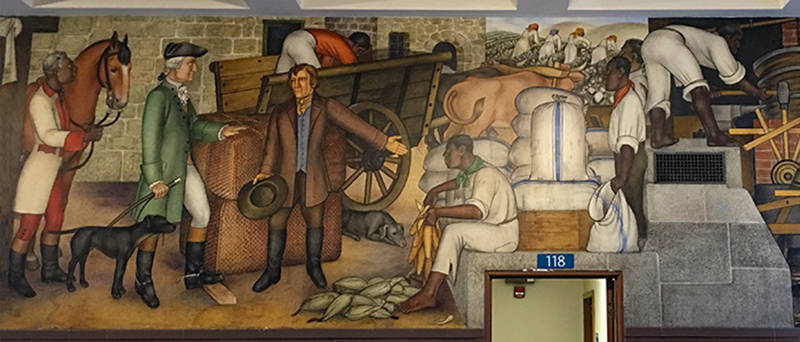 A San Francisco forum sponsored by the Geoge Washington High School Alumni Association was held on Victor Arnautoff's "Life & Era of George Washington's New Deal murals".
The meeting was organized to educate people about the murals and oppose their being covered up which the school board voted to spend over $800,000 on.
The meeting was held at the Palace of Fine Arts in San Francisco on 2/23/20 George Washington's birthday
Speakers included
Susan Cervantes - Artist - Founder Precita Eyes Muralists Association
Dr. Robert Cherny - Victor Arnautoff Biographer - Retired Professor SF
State University
John Learned - President American Indian Center Of The Great Plains -
Works With The Kansas City Chiefs and the Atlanta Braves
Barth Chief Eagle Robinson - Rosebud Sioux Tribe - Indigenous Social
Economic Development Projects - Works with Washington Redskins and
Kansas Chiefs
Enrique Chagoya - Artist - Art Department Head Stanford University
Dewey Crumpler - Artist - Art Professor SF Art Institute - GWHS Response
Muralist
Matt Gonzalez - Artist - SF Public Defender - Former President SF Board
of Supervisors
Dr. Gray Brechin - New Deal Expert - UC Berkeley
Robert Flynn Johnson- Retired Curator SF Fine Arts Museum
Opening Remarks by Lope Yap, Jr. GWHS Alumni Association Vice President and the Moderators were John Rothmann GWHS Alumuni Ass. President
Pat Thurston KGO-810 Broadcast
Additional media:
Native American Leaders Come To San FranciscoTo Defend GWHS Victor Arnautoff Murals
https://youtu.be/5YwnI7XMCkM
Don't DestroyThe Murals! Educate the children about the history! SMART 1741 Pres Chappill SF School Bus Drivers
https://youtu.be/vk1LXecO910
Alice Walker "They should leave the mural and explain the mural to the children" The Destruction Of The George Washington High Victor Arnautoff Murals
https://youtu.be/XPFPTB_XZ6U
SF Washington High Graduate Danny Glover On Arnautoff Murals
https://youtu.be/f08n-7GnuzQ
SFUSD Board & Superintendent Matthews Cutting $300,000 From MLK Middle School While Spending $850,000 To Censor GWHS Arnautoff Murals
https://youtu.be/Y5_NooOFegk
Censorship, Not Destruction? SFUSD Votes To Censor Arnautoff Murals
https://youtu.be/_UmLd091oFU
Production of Labor Video Project
http://www.laborvideo.org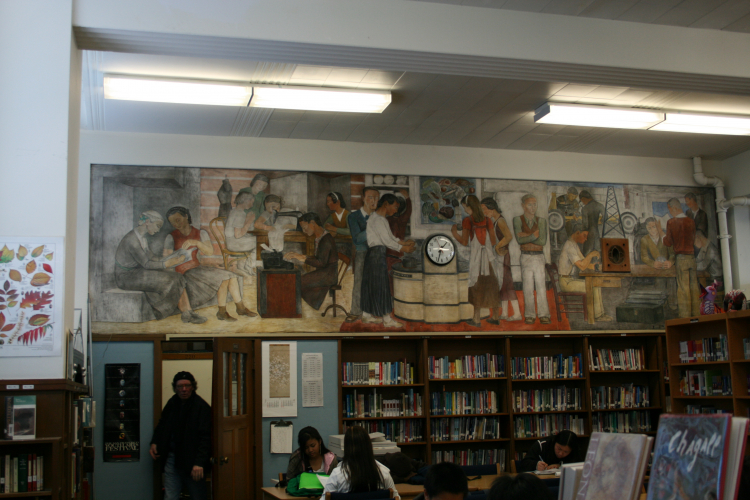 Victor Arnautoff also painted murals in the George Washington High library. These would also be covered over by the SFUSD Board of Education vote to spend over $800,000 to cover-over all the murals. They also say there is a $23 million dollar deficit and they have to lay off hundreds of teachers.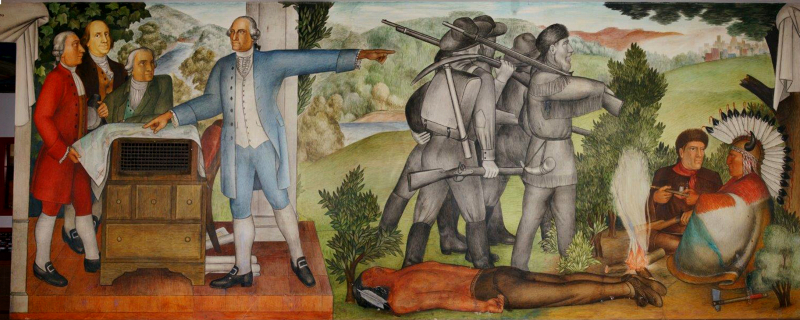 Dr. Robert Cherney, historian of the biography of Victor Arnautoff explained the meaning behind Arnautoff's murals.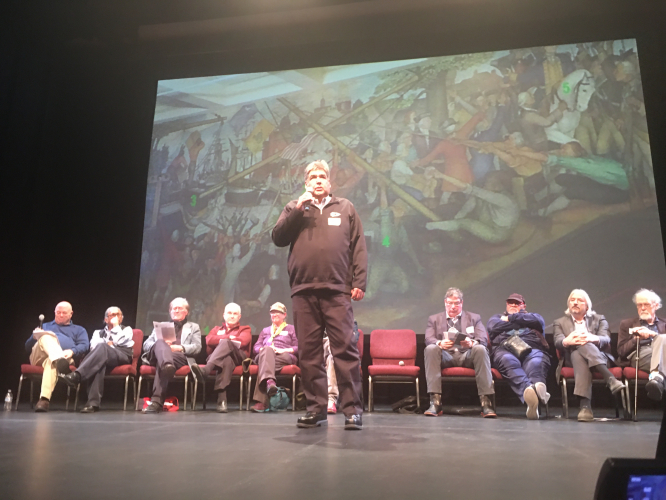 John Learned, president of the American Indian Center of the Great Plains, speaking on a panel about the Life of Washington murals at San Francisco's George Washington High School
We are 100% volunteer and depend on your participation to sustain our efforts!
Get Involved
If you'd like to help with maintaining or developing the website, contact us.