From the Open-Publishing Calendar
From the Open-Publishing Newswire
Indybay Feature
ENLACES de Red Latina sin fronteras 23.02.2020
ENLACES de Red Latina sin fronteras 23.02.2020
cuenta con la solidaridad, la solidaridad cuenta contigo... Ahora es cuando!
ENLACES de Red Latina sin fronteras 23.02.2020
comunicaciones e información para la liberación
https://redlatinasinfronteras.wordpress.com/2020/02/08/enlaces-de-red-latina-sin-fronteras-08-02-2020/
SUMARIO
Argentina:
-Salta: Comunidades originarias condenadas al etnocidio
-Pagar la deuda: hambre y veneno
-Salta Wichì: Exterminio por goteo
-Salta: (audio) Mara Puntano denuncia el genocidio Wichì
-Salta Wichì: El Estado violador es un blanco opresor
-Salta: Comunidades piden médicos, agua potable, trabajo y educación intercultural
-Salta: Abel "Opus"Albino y los niños wichí
-Comunidades Wichì denuncian desmonte, saqueo y exclusiòn
-La infancia wichi o la pesadilla de Güemes, Belgrano y Castelli
-La gurisada en la Corte
-Pelota de trapo: Necesitamos tu ayuda
-La democracia de techo bajo
-Benetton, Andrade, el Estado: intereses creados alrededor de la causa de Santiago Maldonado
-Pago fácil. Crecimiento difícil
Chile:
-Confirman inviabilidad de proyecto minero transfronterizo "Pascua Lama" de Barrick Gold
-Teatro en contingencia: Santiago a Mil
-Censura y clausura de cuentas: La guerra de Piñera escaló a las redes sociales
-El feminismo popular de Violeta Parra
-Los jóvenes, lejos de la farsa plebiscitaria y la tradición de la democracia representativa
-Lo plurinacional e intercultural en el marco de los desafíos constituyentes
Ecuador:
-Parlamento Mujeres solidaridad con Argentina 19F
México:
-La inteligencia indígena y el EZLN
-Chiapas: La policía reprimió evento informativo sobre los 43 normalistas desaparecidos de Ayotzinapa
Panamà:
-Mujeres Emberà contra extractivismo de madera (Audio)
Perù:
-Pueblo Awajún resiste a nuevo embate de minera Afrodita
Uruguay:
-Institucionalizar el crimen de Estado
-Las plantaciones de soja-T en las zonas prohibidas continùan!
-Ocho poblaciones contra el tren de UPM
NOTAS:
-Adhiere a Carta urgente por la libertad de Julian Assange
-Periodistas alzan la voz en defensa de Julian Assange
-Libertad para el fundador deWikileaks Julian Assange
-El odio contra Greta: Aquí, con nombres y apellidos, quienes lo financian
-Invitaciòn a tejer voces y sueños en defensa del agua y de los territorios en Abya Yala
-Agronegocios: Nuevo asalto corporativo a la alimentación
-Crisis civilizatoria y procesos constituyentes: Entrevista con Emiliano Teràn Mantovani
-Derechos de los pueblos indígenas: recurrente injusticia
-Escuelas fábrica: destruyendo a pueblos indìgenas
-El capitalismo es una mafia peligrosa disfrazada de legal
-Pestilencias
-Raúl Zibechi: América Latina retrocede al período colonial
-Nación Mapuche_Comunidad Juan Currín: «Hemos tomado la decisión de autoconstruir desde la autogestión»
Otros puntos de encuentro:
https://twitter.com/#!/RedLatinaSinFro
https://www.facebook.com/enred.sinfronteras.5
Ediciones anteriores:
https://redlatinasinfronteras.wordpress.com/2016/04/04/enlaces-recopilacion-ediciones-anteriores-desde-2014/
Galeria gráfica de Red Latina sin fronteras:
http://www.flickr.com/photos/15135029@N06/
contacto:
redlatinasinfronteras.sur [at] gmail.com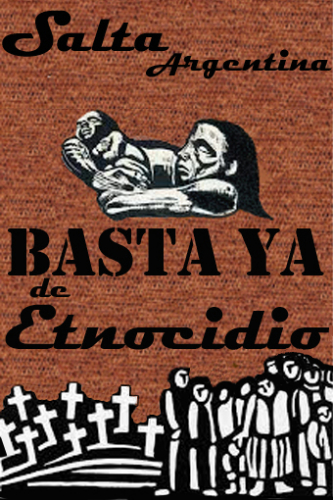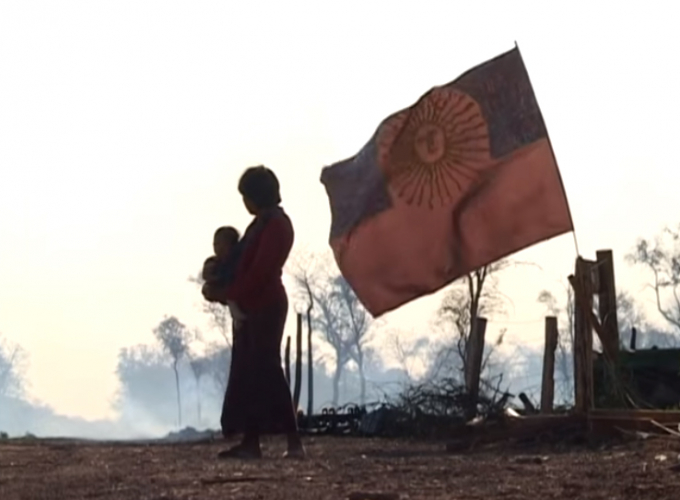 Solidaridad sin fronteras contra la exclusiòn y el exterminio! Corran las voces de denuncia convocando a la solidaridad sin fronteras!
We are 100% volunteer and depend on your participation to sustain our efforts!
Get Involved
If you'd like to help with maintaining or developing the website, contact us.