From the Open-Publishing Calendar
From the Open-Publishing Newswire
Indybay Feature
Pacifica Bylaws Hearing & The Corporatization of Pacifica
At a hearing on new bylaws held at Alameda Superior Court Pacifica General Counsel Arthur J. Schwartz talks about the case and also the shutdown of WBAI by a faction of Pacifica that also want new bylaws that would corporatize the Foundation.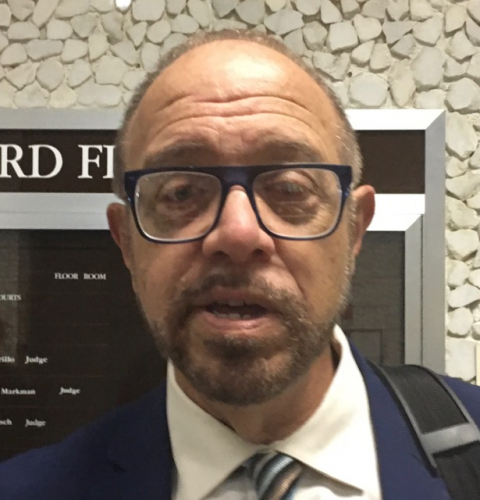 A court hearing was held in Alameda County Court on 1/23/20 with Judge Frank Roesch presiding in the suit of Crosier, daSilva, Gendelman, Goldmacher, Sabbach, Spooner, Travis vs The Pacifica Foundation.
These individuals through their suit tried to stop the sitting of newly elected local station delegates and also demanded that a bylaw vote be held to restructure Pacifical to eliminate Local Station Boards and centralize Pacifica.
Pacifica Counsel Arthur Z. Schwartz was interviewed about what happened at the court and the effect of the temporary closure of WBAI which was supported by those wanting to restructure the bylaws.
Interview by Steve Zeltzer of WorkWeek
Additional media:
The Attack On WBAI & "Pacifica Across America"
https://youtu.be/lyamU2dvvtU
Berkeley Speak Out On Pacifica Coup, WBAI Shutdown & Public Comment At KPFA LSB
https://youtu.be/N5Ff7yTET_o
1999 Redoux? Stop The Coup! Speakers At KPFA On Pacifica Crisis
https://www.youtube.com/watch?v=mtqap90SQEs&feature
=
Rally At KPFA To Defend WBAI From Shutdown By Pacifica Faction
https://youtu.be/uyRrgN7JP08
A speakout was held at Pacifica
The Attack On WBAI & "Pacifica Across America"
https://youtu.be/lyamU2dvvtU
Layoffs and Canceled Shows at WBAI-FM, a New York Radio Original
https://www.nytimes.com/2019/10/07/business/media/wbai-pacifica-layoffs.html
SUPREME COURT OF NEW YORK STOPS PACIFICA'S ATTACK ON WBAI
https://popularresistance.org/supreme-court-of-new-york-stops-pacificas-attack-on-wbai/
KPFA Pacifica Local Station Board/Public Discuss Financial Crisis, Bankruptcy & Governance
https://www.youtube.com/watch?v=WsN9lZPQrJs&t=4214s
Crisis At KPFA, The Pacifica Network, Democracy & A National Alternative Multi-Media Network
https://www.youtube.com/watch?v=3q-m08-lp8k&t=93s
KPFA Workers And Community Speak Out For The "Morning Mix" & Unpaid Staf
https://www.youtube.com/watch?v=fLRCzXa2evU
Pedro Reyes, KPFA Host of Settin The Standard and Late Night Hype
https://soundcloud.com/workweek-radio/ww12-5-17-the-crisis-at-pacifica-network-with-alex-steinberg
Production of Labor Video Project
http://www.laborvideo.org
KPFA Faction "Save KPFA" Supported WBAI Shutdown and
Pacifica Managers In Support of Action. They also support the corporatization of the bylaws.
https://savekpfa.org
Statement of support from general managers
of KPFA, KPFK, KPFT, and WFPW
Dear KPFA/Pacifica listener,
Below we forward a statement issued by four of the general managers of Pacifica radio in support of the recent actions taken by the interim executive director of the Pacifica network to protect the viability of the entire network. Please share widely. We urge you to can add your support by writing to the Pacifica board of directors at
pnb [at] pacifica.org
.
October 14, 2019
To Whom It May Concern:
We, the General Managers of four Pacifica radio outlets, are writing to express our full and unwavering commitment to the recent decisions and actions undertaken by our Interim Executive Director, John Vernile.
Specifically, we believe the decision to lay off the staff at WBAI was responsible given the dire financial situation. We believe this decision was motivated out of economic necessity and if there were alternative options available Mr. Vernile would have taken them.
We back the decision to broadcast Pacifica Across America on 99.5FM as an action that maintains positive control of the airwaves while distributing relevant, educational, and informative content to the city of New York.
We respect and affirm the board's decision to that also agrees with these actions.
We believe that these actions are necessary to secure the ongoing viability of WBAI and the Pacifica Foundation.
We know it is the responsibility of the Executive Director to ensure that Pacifica and our local stations are financially sound, acting with full integrity, and in alignment with our mission. Our listeners, staff as well as local, state, and federal governments necessitate a high degree of professionalism and regulatory compliance. We believe that Mr. Verniles actions were and are
in this spirit.
As General Managers it is our responsibility to lead and continue the unity that Mr. Vernile has developed. We are committed to expanding this momentum into an organized, mission driven, financially stable WBAI.
Sincerely,
Anyel Zuberi Fields, General Manager, KPFK Los Angeles, CA
Quincy McCoy, General Manager, KPFA Berkeley, CA
Jerry Paris, General Manager, WPFW, Washington, DC
Jack Valinski, General Manager, KPFT Houston, TX
Vote for SaveKPFA board reps by Oct. 15
https://savekpfa.org
Elections for KPFA's Local Station Board representatives ends October 15, at 8:59 PDT. All KPFA listener members should have received a ballot (see below if you didn't.)
SaveKPFA is backing a unity coalition of smart, responsible candidates for KPFA's board. Please vote for ALL of the United for Independent Radio candidates, in the order below, to keep KPFA and Pacifica healthy.
1. MARK VAN LANDUYT
2. CHRISTINA HUGGINS
3. ANDREA TURNER
4. CAROL WOLFLEY
5. AKIO TANAKA
6. LILY KIMURA
ENDORSERS include Margy Wilkinson, Sally Sommer, Adrianne Lauby, Akio Tanaka, Aileen Alfandary, Christina Huggins, Andrea Turner, David Bacon, Bob Baldock, Philip Maldari, Sherry Gendelman, Carole Travis, Timothy Lynch, Barbara Whipperman, Carol Wolfley, Sharon Adams, Curry Williams, Kathy Horsley, Zach Pine, David Wofford, Pam Reynolds, Don Goldmacher, Alison Paskal, Kit Olsson, Sabrina Jacobs, Emily Sykes, Gianna Ranuzzi, and Luci Riley.
To read more about the candidates and issues, or to add your name as an endorser, go to
http://www.unitedforindependentradio.com
.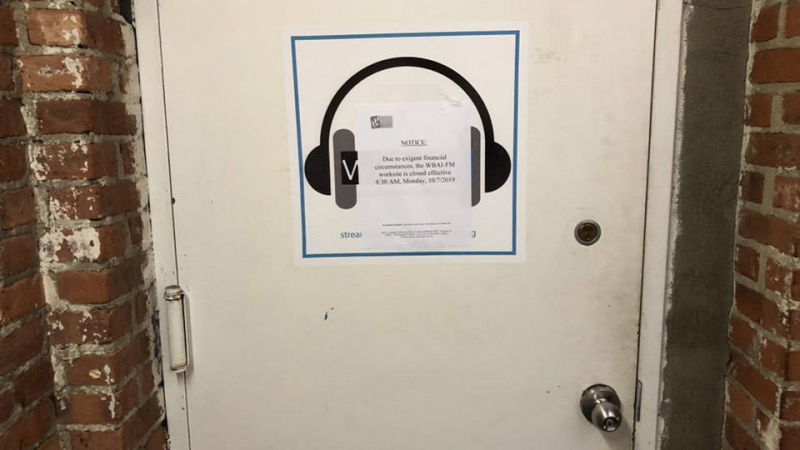 In a corporate coup,former Pacifica executive director Vernile ordered without notice to the workers the shut down of New York's WBAI. This was backed by those who want to corporatize the bylaws of Pacifica.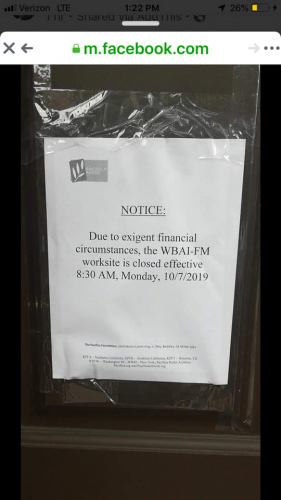 The improper shut down of WBAI violated the AFTRA SAG union contract and nearly destroyed the station. With the exception of WBAI all Pacific Local Station managers supported the illegal shutdown of WBAI
We are 100% volunteer and depend on your participation to sustain our efforts!
Get Involved
If you'd like to help with maintaining or developing the website, contact us.