From the Open-Publishing Calendar
From the Open-Publishing Newswire
Indybay Feature
WW Dewey Crumpler, ILWU Port Land Grab & CCSF Privatization
WorkWeek radio on KPFA looks at the Victor Arnautoff murals, gentrification in Oakland and the port as well as CCSF privatization.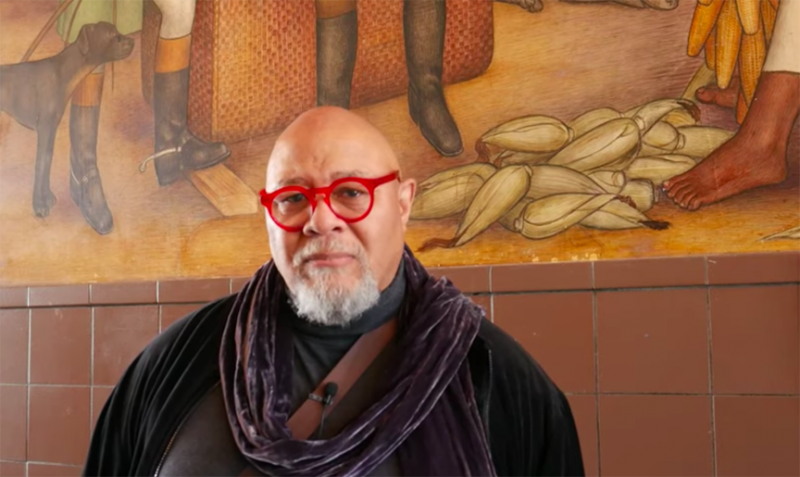 WorkWeek hears from African American muralist Dewey Crumpler who did the response mural at George Washington High School in San Francisco. He discusses the importance of the Victor Arnautoff murals which are now threatened again with a unanimous vote by the San Francisco Unified School Board to destroy the murals.
Next WorkWeek looks at the fight against gentrification in Oakland and the connection to the land grab by John Fisher who owns GAP, the A's and controls KIPP and Rocketship charter chain.
We interview former ILWU Local 10 secretary treasuer Clarence Thomas.
Last we investigate the destruction of San Francisco City College which is shutting down classes and selling off public land that has been used for student parking at the Balboa reservoir.
We interview Madeline Mueller, chair of the Music Department, Rick Baum, a lecturer of CCSF and member of AFT 2121 and Alex Corns, retired LIUNA Local 36 Hod Carriers Business Manager Alex Corns.
Additional media:
Censorship, Not Destruction? SFUSD Votes To Censor Arnautoff Murals
https://youtu.be/_UmLd091oFU
"Paint It Down" Rightists Disrupt Victor Arnautoff Mural Meeting In San Francisco
https://www.youtube.com/watch?v=K2CRDg4nBCg&feature=youtu.be
Destroying Arnautoff Murals As Payment For "Reparations"? SFUSD Bd Votes To Paint Over Historic Murals
https://youtu.be/fPpm8FUPC2c
SF Debates Removal Of Victor Arnautoff Murals At GWH
https://youtu.be/rG6x4JS76j0
"Erasing History" SF Washington High & The Victor Arnautoff Murals
https://youtu.be/sxHijlewzoQ
ILWU 10 Speakers Protest John Fisher A's Stadium On Howard Terminal At Oakland Port Commission
https://youtu.be/t2oElKU9vPM
ILWU Local 10 members and others on 5/9/19 protested the proposed
Sara Nelson AFA CWA President At May Day Oakland Howard Terminal
https://youtu.be/_inof_Hh5Bo
Production of WorkWeek
workweek [at] kpfa.org
https://soundcloud.com/workweek-radio
The billionaire owner of the A's John Fisher who also owns the GAP and runs the KIPP and Rocketship charter chain has made a land grab for Howard Terminal in the Port of Oakland. He wants to build a new A's stadium and 4,000 million dollar condos.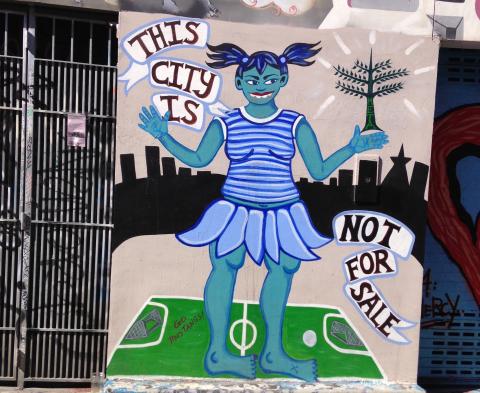 SF City College chancellor Mark Rocha with the support of the CCSF board of trustees want to sell the Balboa reservoir to Avalon for high priced housing. They are also butchering classes and are destroying the ethnic studies programs.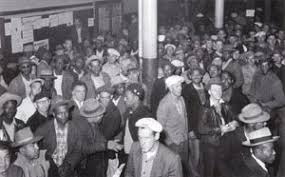 ILWU Local 10 and it's hiring hall would threatened with the privatization of Howard Terminal in the Port of Oakland.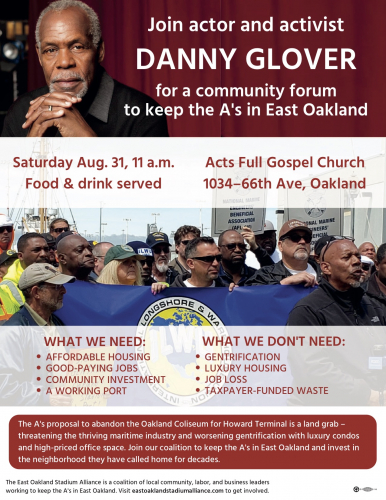 The ILWU with community groups is having rally in East Oakland with Danny Glover to stop gentrification in East Oakland and the privatization of the Port of Oakland with a new A's stadium.
We are 100% volunteer and depend on your participation to sustain our efforts!
Get Involved
If you'd like to help with maintaining or developing the website, contact us.