From the Open-Publishing Calendar
From the Open-Publishing Newswire
Indybay Feature
View other events for the week of

6/11/2019
SF Speak Out At Japan Consulate To Stop Restarting of Japanese NUKE Plants, Defense of Fu
Import into your personal calendar
Date

Tuesday June 11

Time

3:00 PM

-

4:00 PM

Event Type

Protest

Organizer/Author
No Nukes Action
Location Details
San Francisco Japanese Consulate
275 Battery St.
San Francisco

6/11/19 SF Speak Out At Japan Consulate To Stop Restarting of Japanese NUKE Plants, Defense of Fukushima Children and Families And Against Abe Gov Cover-up & Olympics In Fukushima and Japan

Stop PM Abe's Big LIE and Fraud On The People Of The World That Fukushima is SAFE!

Tuesday June 11, 2019 3:00 PM

San Francisco Japanese Consulate

275 Battery St near California St.

San Francisco

The Japanese government continues to tell the people of Japan and the world that the dangers of the meltdown of three nuclear reactors at Fukushima have been solved and that Fukshima has been "decontaminated". It is demanding that the families and children return to the area or losing housing subsidies.

It has also funded schools so close to the dangerous broken nuclear plants that the studends have to conduct "training drills" so if there is an accident at the plant they can run to the basement of the schools.

What kind of government would put children at risk by placing them next to broken down nuclear plants that continued to be kept cool by putting water in the reactors to keep them cool. There is over 1 million tons of contaminated radioctive water in tanks surrounding the plants. The water contains tritium which the government wants to release in the Pacific Ocean.

The government has also told the International Olympic Committee that these problems had been solved and the committee in part through bribes allowed the Olympics to be brought to Japan.

The Abe government is now holding baseball games and the para-Olympics at Fukushima to whitewash the fact that the population is still being contaminated.

There are thousands of bags of radioactive waste throughout Fukushima with no place to go and the government has ordered that they be used throughout Japan on road repair.

The action at the San Francisco consulate is to demand a halt to the restarting of nuclear plants, opposing the forced return of families and children to Fukushima and for the cancellation of the Olympics in Fukshima and Japan.

In a major earthquake the Olympians, participants and people of Japan along with the world could face a major catastrophe of contamination and the rupture of the thousands of tanks around the plant as well as the collapse of the unstable nuclear plants.

Join No Nukes Action NNA on it's 81st action at the San Francisco Japanese Consulate to protest the continued Japanese Abe government to force Japanese children and their families back to Fukushima.

The Abe government is also pushing for militarization and removal of Article 9 of the Japanese Constitution that prevents military interventions outside Japan. They are also pushing for a new US military base in Okinawa despite the opposition of the mass of Okinawan people and the governor.

The recent death of anti-war Hoshino Fumiaki who was framed up and imprisoned for over 43 years will also be protested at the rally. Hoshino was protesting against the US Japan military agreement which allowed the occupation of the US military on Okinawa and the continued terrorism against the Okinawan people. In 1971 a women trade unionist and policeman was killed and he was blamed for the death. Evidence in the trial disappeared and he did not get proper medical care and died after 44 years in prison.

The US has already violated this agreement many times and used Okinawa as a base for illegal wars around the world.

The majority of Japanese people are opposed to restarting Japan's nuclear plants including the previous 3 prime ministers who are worried that Japan would be destroyed with another disaster like Fukushima. Again this shows that the Abe government has contempt for the people it supposedly represents. Join the rally and speak out.

Defend the people of Fukushima, Japan and the world.

Stop The Restart of ALL Japan NUKE Plants

Defend the Children and People of Fukushima

No Olympic Baseball Games at Fukushima and Olympics in Japan

No Militarization and War In Asia

For more event information:

http://nonukesaction.wordpress.com

Tokyo - Next Olympic Venue, Is Our Home We Can't Go Back Again

■ Ailing Daughter, Beaming Prime Minister

In the summer of 2013. I was at my home in Tokyo when the city won the place of 2020 Olympic venue.

On TV, Prime Minister Abe, spreading both of his arms, addressing that the situation is under control about the Fukushima Daiichi Nuclear Plant Incident.

His speech was smooth with a smile, he claims it has never done and will never do any damage to Tokyo. Then he mentions the health issues in regards, he was telling that we definitely never had any problem neither in the past, at the present nor will be in the future.

Just then, sitting next to me was my eight-year-old daughter, whose health was deteriorating day by day. It had been a slow process.

"I feel sick. I have no strength left..."

"I"m woozy. I have a headache, I have a tummy ache, my legs hurt that I can't walk, my hands are all in pain to my fingertips, I'm cold, my face is hot, Mummy I'm worn out"

Such condition started to bother us periodically after the accident. It started to worsen and never seemed to get better.

I used to be very ignorant about nuclear plants.

I started to research and read books frantically after the accident as if it was a wake-up call. My daughter's health crumbled as if it was in parallel with my learning progresses. I first started to connect my daughter's change with the radiation issue after I've developed my knowledge about internal radiation exposure.

■Radiation Exposure in Tokyo? No way!

I was never sure. It can't be radiation exposure, but what if it was? In Tokyo? No way. Doctors never took me seriously about having such concerns. They just chastised instead of giving any advice. My husband just laughed it off. He always ended up getting angry and we ended up fighting every time. I could never, ever talk about it to any of my friends. "Definitely no problem" the words come out of Prime Minister Abe's mouth with a nice smile are, for us living in Tokyo, common sense like the air that fills all around us.

I don't know. I don't know what I was suffering about. I don't know why I am suffering. I don't know what I should be doing. How long does it last? I have no perspective about whether there be the day my daughter regains her health or not. Painful days.

The symptom was very identical to the "Bura Bura Disease." My daughter was nothing but healthy until 5 years old. She was stronger than anyone. She used to be a girl who would play outside every day from early in the morning until the day falls dark.

I was beyond shocked when I heard our Prime Minister Abe told the lie "Under Control," but that was nothing compared to the words that followed - "It has never done and will never do any damage to Tokyo."

I was flabbergasted. That was back when I was not yet so sure of whether my daughter was a victim of the affected health, but the health was the problem I was facing each and every day with my daughter. I did not want Prime Minister, who had no idea what my daughter was facing, to be talking like that with such a big smile. I had this chilling feeling that we are being squashed and dumped, together with my daughter. Whatever happens, I will never approve of this Olympic. Such unforgiving phrase was etched deep in my heart. And since then my heart has never changed.So that was how I came to my understanding of this Olympic – it is to squash and cut the nuclear accident and the aftermaths.This is an Olympic to show off "recovery" by cutting us off with a smile.

Half a year later, my daughter's health deteriorated to the point she has no day of strength. She can't go to school. She can't play with friends. When it is bad, she can not go to the bathroom by herself. It was 3 years after the accident.

■She Gets Better! ...When She Goes to Places with No Contamination

It was then I met Dr. Shigeru Mita, then the only doctor in Greater Tokyo who was dealing seriously with the problems in relation to the radiation exposure. I heard that symptoms vary by individual, some children recover conspicuously or show remarkable improvement in blood test results after moving to places such as Western Japan – where there is no contamination.

We made it and attend his last local lecture event. A month later the doctor migrated. He clearly stated my daughter's case is the damage caused by radiation exposure.Hearing him say that, I was not shocked but felt a deep relief. Finally, I can start to face the real problem and start working towards her health. It was the doctor's recommendation to recuperate, emigrate, move to the place without contamination.

Immediately , we moved our daughter to Toyama, where my family is. Then there was a miracle.

Our daughter, whom we had to piggy bag to use the toilet, walked 15 minutes to the local beach and swam in a pool. It was only a few days after she arrived Toyama. It was a miracle after a month of agony – she was feeling sick all the time, she would cry because her body was in pain. For a month, she could not get out of the house, not to mention going to school.

The same miracle happened when we recuperated her in Okinawa, then in Kobe, to where we later relocated. Then she falls back again when she came back to Tokyo. Her condition would be back after a week. Sometimes it comes back as soon as the night she returned.

"I can't do the homework," the daughter once recovered says, "I could not say I was feeling sick... I did not want to disappoint you Mum"

I will never forget the hopelessness every time I had to witness my girl swept away by the waves of symptoms. I will never forget the tears that she shed in despair.

■Increasing "Degradation of Abilities" in the Metropolitan Area

Finally, we moved to Kobe in Western Japan. It was after we spent about 4 months without her health recovering except the time we relocated her for recuperation. We were lucky to have been able to move with all the family together. Many of evacuees from the Kanto Plain fell into serious financial strife because they had to move. Many mothers and children made a hard decision to move without their fathers who could not give up work to feed the family. I am thankful that we did not have to suffer from such financial strife, it was an easy start in Kobe although we were totally strange to the area.

But more than anything, there is no word that can express how thankful I was to see my daughter coming back alive rapidly, started to play with many friends as if she was trying to recover the life she missed out. It was another miracle.

So what was happening to her body?

And what is happening to our body now?

After our relocation, we visited Mita Clinic in Okayama. Their examination and testing slowly uncovered the answers to my questions. We underwent multiple testing on our Pituitary Hormone which led us to understand the impact of radiation exposure on our brain. Important enough organ to be affected.

The deterioration of the hormone observed in my family including my daughter is said to be happening in many who lives in the Tokyo metropolitan. My family is healthy for the time being. Dr. Mita, however, says that more people are starting to suffer severe symptoms such as weakening of motivation, declined thinking and memory ability, and losing strength to fight against any kind of

sickness to the point where they can no longer lead a normal life.Dr. Mita coined such symptoms as "Degradation of Abilities."

Can we recover what had already been lost?

No one has the answer. We are the test subjects for keeps. The country is on the experimental bench and many of us, the test subjects, instead of sharing knowledge and unite in harmony for our recovery, are being made to run the exact opposite direction.

I was born and raised in Tokyo. It's the city where I also raised my children and spent my entire life. My parents, siblings, and friends are in Tokyo. All my memory, nostalgia and love for my home is now lost without a trace.

I can not go home. I have even lost my wish to go home. That's how intense it was. That's the result of our experience with our daughter during our last 4 months in Tokyo. Now we must face the cruel test results of our pituitary gland hormone.

We must face what we can not see, smell, or feel. That's the fear of radiation itself.But it doesn't end there. The worst part is this horrible feeling that I can not share such a fierce feeling of crisis at all with any of the people I care and spend time with.

■ Olympic Brings on Sad Future

Do you still think Olympic would be a great idea?

As 2020 approaches, revulsion is creeping in to fill me. I've been having trouble finding the right word to let you understand how unpleasant a feeling can be.

That is the ground my daughter can never walk on anymore. That is the ground where many families, many mothers, and children evacuated from. That land we escaped from in order to protect our children, protect our own. That land we ran away from, hoping for the tomorrow without tormenting health damage.

My home town had been contaminated. We can not erase what is there. We can not say it never happened. We are blindfolded about the ongoing nuclear accident and nuclear contamination spreading throughout Eastern Japan. And they put this Olympic on our way we are walking towards as if some sort of culmination of achievement.

So this is the Olympic of recovery and regeneration.

Is Olympic our hope? Is it our future? What kind of hope, what sort of future are we meant expect with the Olympics, when we are blindfolded about the wounded bodies of our children, our own bodies in pain? Are we expected to push forward for the Olympic to show off "Recovery" with blindfolds?

Who is that for? What is it for?

My child hit my head hard. Then the blindfold fell. So I found out the existence of the blindfold. We can not protect our most precious things from radiation exposure because of the blindfold. So what

sad future does that bring about? We should be able to learn from the past nuclear bombs, nuclear accidents, nuclear disaster, and nuclear testings if we want to learn. My daughter is teaching me a tiny piece of the puzzle with her own body.

This Olympic is the biggest blindfold in history. Let us throw away the blindfold. Our wish is to live our own lives, with our own body that we are given by right.To retrieve the tomorrow where our children can run with a healthy smile on their face, why not us the adults get over any barriers, hold hands and cooperate.

I will not not forgive this 2020 Olympic Games in Tokyo.

Arts Activists protest eviction of rough sleepers from Shibuya park for 2020 Olympics redevelopment by hijacking construction hoardings

https://throwoutyourbooks.wordpress.com/2019/03/31/activists-protest-eviction-homeless-rough-sleepers-shibuya-park-for-2020-olympics-redevelopment-hijacking-construction-hoardings/

Posted on Mar 31, 2019by William Andrews

A curious thing happened in March: out of the blue, chatter emerged online about a particular construction hoarding in Shibuya. As work continues on the grand project to transform and further develop what is already one of the most developed districts in central Tokyo, several of the hoardings around major construction sites have adopted artworks to make the uniformly white fences look more interesting to pedestrians — that is, shoppers in search of new Instagrammable delights. One around the former site of Parco borrowed from the manga and anime Akira, though this is not without irony given the dystopian (and post-Olympic) Tokyo that the acclaimed manga and anime memorably predicts.

Sparked seemingly by one tweeted video, the buzz this month was about "A day in the life [of] Shibuya", a "touching" story of a girl who loses her dog and recruits the citizens of Shibuya to find it — a reference to Hachikō, the famously faithful dog whose statue is now a popular landmark outside Shibuya Station. It pushes the ward's earnest vision of "inclusion" and "diversity", featuring an array of people eager to lend a helping hand.

What the Japanese (and subsequently English) chatter about this hoarding decoration — which has actually been installed for some time and was originally an animation produced for a "diversity summit" event in Shibuya in 2017 — generally failed to note is the immensely sanitised and bourgeois rendering of "diversity" we are presented with here. Sure, along the way the protagonist encounters a same-sex couple (though what a troublingly stereotypical representation that is), people with disabilities, buskers, skateboarders and the elderly, but these demographics are by and large PR-friendly and, to a certain extent, moneyed. (And was it deliberate cynicism to include the two skateboarders, considering the hoardings around Miyashita Park now explicitly say that skateboarding is banned in the area?) The artwork and the hoarding physically mask an uncomfortable truth: that Shibuya has spent years attempting to evict marginalised people — principally, rough sleepers, whose use of public parks has been increasingly restricted by temporary closures at night and over the New Year period, or in the case of Miyashita Park, by eviction to make way for a radical redevelopment of the public space into a commercial complex that also incorporates a hotel. After failing to sell the naming rights to Nike a few years ago due to a public uproar, Shibuya has now succeeded in effectively privatising a prime area of land and fast-tracking its gentrification of this interstitial zone lying between Aoyama and Shibuya Station.

On 27 March, Miyashita Kōen Neru Kaigi (Miyashita Park Neru Conference) demonstrated against the reconstruction of Miyashita Park exactly two years after it was closed with a provocative and eye-catching series of cardboard artworks in the shapes of human figures that they attached to the "heartwarming" hoardings around the park, decorated with Japanese and English slogans like "The park is not for sale", "We don't need the Olympics" and "Take back Miyashita Park". These figures were like the ghosts of the homeless people evicted from the park, returning to haunt the site and clamber over the barriers erected by Mitsui Fudosan and Shibuya City. A day in the life of Shibuya, according to the PR, seems to involve a broad spectrum of citizens, but these climbers were hijacking that marketing to remind passersby that Shibuya's prioritising of business interests deprives us all — and especially the most marginal members of society — of our fundamental right to the city.

miyashita park shibuya closure olympics games tokyo 2020 protest rough sleepers homeless activists

miyashita park shibuya closure olympics games tokyo 2020 protest rough sleepers homeless activists

miyashita park shibuya closure olympics games tokyo 2020 protest rough sleepers homeless activists

REPORT THIS AD

miyashita park shibuya closure olympics games tokyo 2020 protest rough sleepers homeless activists

miyashita park shibuya closure olympics games tokyo 2020 protest rough sleepers homeless activists

REPORT THIS AD

Miyashita Kōen Neru Kaigi (here neru is written in hiragana to imply variant meanings of "sleep" but also "work out" or "polish" something like a plan or scheme) is one of three interlinked groups that are the leading forces in the anti-2020 protests, focusing, as the name suggests, on rough sleeper advocacy and the Miyashita Park issue that is not part of the official 2020 Games development but nonetheless a direct consequence of the Olympics build-up.

This is a type of nonviolent direct action that activists have repeatedly done over the years. It is an artistically informed sabotage or graffiti stunt, occupying the physical barricades designed to shut them out from public space in the city with homemade messages or sculptural cardboard images. (At the peak of this practice in late 2014 and early 2015, activists were creating and adding such cardboard artworks every night to parks in Shibuya to protest their nighttime closures. The authorities would take the "additions" down and throw them away each time.) A particularly effective example of this approach was the anti-Olympic message temporarily added to the Miyashita Park hoardings as the 2018 Winter Olympics opened in Pyeongchang, during which Japanese and Korean activists joined forces to protest the two Games in East Asia.

As part of my on-going research into anti-2020 movements, one aspect I am carefully studying is its transnational tendencies. For example, Olympics protestors in South Korea held a demonstration in Seoul on 8 March, directly opposing the 2020 Games and using translated materials originally made by Japanese activists. Likewise, the latest Miyashita stunt attracted the attention of American activists involved with the campaign against the upcoming 2028 LA Olympics, who also responded to the 2018 Pyeongchang actions. From Rio to Paris, LA and beyond, international groups are in contact with the Tokyo activists, reciprocating ideas and resources while also supporting and promoting each other's activities.

Local campaigners also recently travelled to Tōhoku for the anniversary of the 11 March tsunami and earthquake in order to take part in an anti-nuclear power forum and protest the much-criticised framing of the 2020 Olympics as the "recovery Games" that will somehow help the reconstruction of the north-east of the country and solve the lingering radiation issues in the region. They visited Fukushima Azuma Baseball Stadium, which will host the softball and baseball events at the 2020 Games, and J-Village, the sports facility in Fukushima controversially funded by Tokyo Electric Power Company that will host pre-games training and serve as the starting point for the 121-day "Hope Lights Our Way" torch relay.

News about the 2020 Tokyo Olympics seems to vacillate wildly between hype and scandal. And so it comes to pass that in the same week that the design for the 2020 torch was unveiled, a splashy plan by celebrity designer Tokujin Yoshioka in a rather obvious cherry blossom shape, the Japanese Olympic Committee head Tsunekazu Takeda also announced his resignation after weeks of speculation following his indictment over bribery allegations related to Tokyo's bid for the Games. Veering in this way from disgrace to celebration and with eighteen months of preparations still to go, the 2020 Olympics remains a highly contested and ambivalent space.

Images via Hangorin no Kai.




Added to the calendar on Saturday Jun 8th, 2019 7:50 AM
There are thousands of bags filled with radioactive material in Fukshima and the clean-up workers have been dying from radioactive contamination yet the government wants to put children in danger.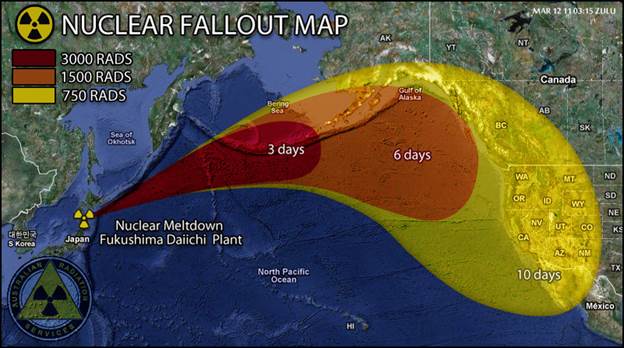 The radioactive plume from the Fukushima nuclear melt-downs contaminated millions including in the US and around the world.
We are 100% volunteer and depend on your participation to sustain our efforts!
Get Involved
If you'd like to help with maintaining or developing the website, contact us.