From the Open-Publishing Calendar
From the Open-Publishing Newswire
Indybay Feature
Sign The Petition - It's Time For Micki To Go! Under Callahan's Tenure Lawsuits Cost Millions
A petition campaign has been launched to demand the immediate discharge of San Francisco Human Resources Director Micki Callahan. Many SF city workers have testified that she personally was involved in covering up racist discrimination and illegal retaliation and workplace bullying. This has also cost the City and County of San Francisco more than $70 million from payments for settlements to workers, their lawyers and the City and County lawyers for illegal retaliation and discrimination under Micki Callahan.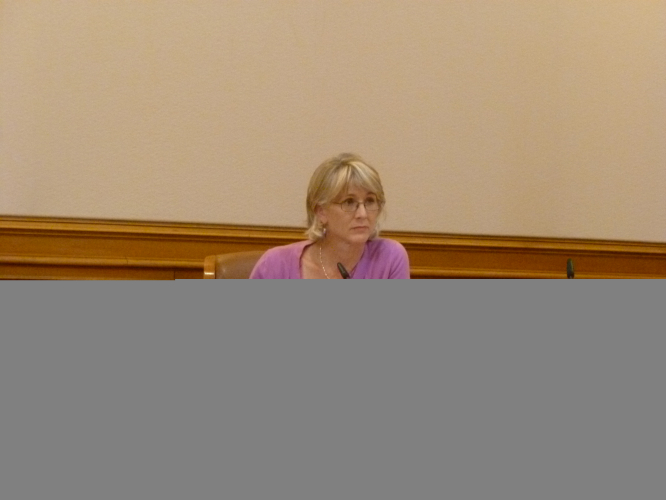 Sign The Petition-It'sTime For Micki To Go! Are Callahan's Tenure and Lawsuit Costs Just a Coincidence?
Dear Mayor London Breed,
On September 19, 2018 of this year with your support, the San Francisco Board of Supervisors held an audit hearing on the issue of racial discrimination in the City and County of San Francisco. Dozens of African Americans and other workers testified that they had been bullied, harassed and illegally discriminated against over decades in San Francisco. Many of these workers are still fighting to get their jobs back and the City and County has spend over $70 million dollars on settlements to workers, their lawyers the lawyers employed by the City and County for illegal discrimination cases.
There will be a follow-up hearing on November 27, 2018. What these many cases showed is that there is a pattern of racial discrimination and even physical violence against African American workers and other workers by managers and that top City managers including Human Rights Director Micki Callahan have participated in this discrimination. Callahan in fact was cited personally by many workers for supporting the illegal actions against them and participating in a systemic pattern of racial discrimination.
The Human Resources Director also admitted that there was discriminatory actions including terminations and failure to make probation against African SF City workers by managers far more than their numbers in the workforce. This continues in the City and County of San Francisco.
Additionally, when managers as well as all city workers clearly and seriously violate human and civil rights under City, State and Federal rules and regulations they must be held accountable. Failure to hold such workers and managers accountable means that the City is accepting such conduct and indeed supporting such conduct and many of the managers and executives who engaged in illegal actions against City workers including corruption were not only not held accountable but were actually promoted by Micki Callahan. This is unacceptable and cannot continue. Everyone is equal under the law and the failure to hold these officials accountable needs to end.
We believe that the City must act now to remove Human Resources Director Micki Callahan immediately. This will provide an important message to all managers of the City and County of San Francisco that these actions are unacceptable and top officials will be held accountable for such actions.
We urge to act on this so these issues can be addressed forthwith.
Sincerely,
Untied Public Workers For Action
Additional media:
https://www.youtube.com/watch?v=IkoYXzKO_so&t=448s
https://www.facebook.com/United-Public-Workers-for-Action-51652957909/
http://sflaborcouncil.org/wp-content/uploads/2018/05/05-14-18ResSptSEIU-1021-Member-Cheryl-Thornton..pdf
http://sflaborcouncil.org/2018/08/29/http-sflaborcouncil-org-wp-content-uploads-2018-09-09-19-18discrimination-in-sfrallyflier-pdf/
http://www.sfexaminer.com/african-american-workers-blast-city-racism-discrimination-hiring/
https://www.youtube.com/watch?v=F-kmrjrxvF4&t=267s
http://sfbayview.com/2016/05/racism-reigns-at-james-rolph-park-san-francisco/
We are 100% volunteer and depend on your participation to sustain our efforts!
Get Involved
If you'd like to help with maintaining or developing the website, contact us.