From the Open-Publishing Calendar
From the Open-Publishing Newswire
Indybay Feature
Emails, bank transfers, contactless payment: the environmental cost of the digital era
A choice will soon need to be made, within the digital revolution. Will the choice be made to protect the planet or to further enhance ease-of-living? With every innovation, grows a new risk for the environment, and the question whether traditional ways aren't more ecological. With the expansion of electronics within every aspect of our lives, a discrete but enormous source of energy consumption has contributed to endangering the world we live in.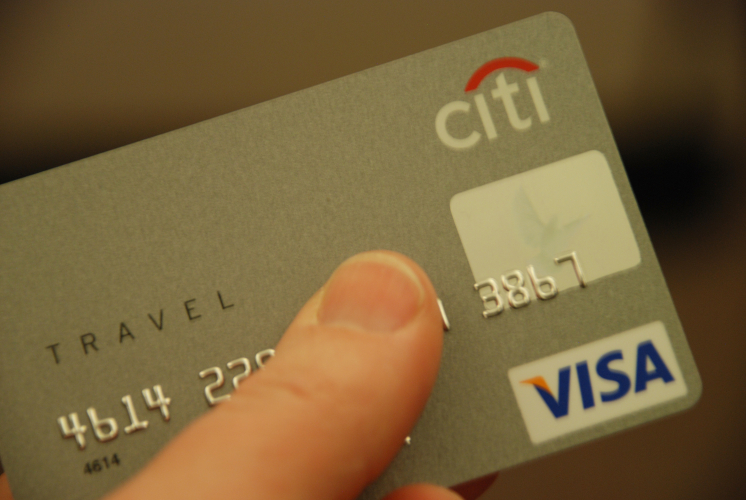 Milliwatts adding up to the billions

The digital revolution is starting to take its environmental toll, with no end in sight of the increase in power consumption. Over the past decades, operations which were traditionally carried out outside the energy grid, in their most part, have shifted into the power networks, placing a new demand which must now be taken into account in the environmental plans of developed countries. While a majority of communications were made through postal mail or telephone at the turn of the century, email has gradually, but steadily, reached the first position in means of communications, and the rise is expected to continue over the next few years. Internet-specialized data website Statista reports that "While roughly 269 billion emails were sent and received each day in 2017, the figure is expected to increase to over 333 billion daily mails in 2022."

Payments, which were also carried out mostly using paper banknotes, paper checks, or durable metal coins, have also gradually been transferred to the electronic world, with some countries reaching levels of immaterial payments nearing 100%. Niklas Magnusson writes for Bloomberg: "Data from the BIS's Committee on Payments and Market Infrastructures for almost 50 countries showed that overall cash in circulation rose to an average of 9 percent of gross domestic product in 2016, from 7 percent in 2000. In Sweden, on the other hand, it slumped to just 1.4 percent from 4.4 percent. That's the lowest level among all the countries surveyed. As shops, banks and restaurants increasingly stop accepting cash amid Swedes' growing love affair with digital payments, others are sounding the alarm." Now, with every payment made, a flurry of discrete devices support the operation, ranging from the handheld device to the processing server, and with a registering server storing the data. Though one single operation consumes very little power, the tally adds up to a huge spike in power consumption, with the ensuing carbon footprint. Jack Clark reports for the Register that "The information and technology ecosystem now represents around 10 percent of the world's electricity generation, and it's hungry for filthy coal." Global development, and the rise in the Internet of things is expected to increase demand.

A discrete carbon footprint

Unlike a car, or a large cargo ship with plumes of black smoke, the IT world is very discreet in its environmental damage. The visible side of the operation is clean and user-friendly, and the bulk of the energy consumption occurs miles away from the user. Tom Bawden reports: "The amount of energy consumed by the world's data centers – the repositories for billions of gigabytes of information – will treble in the next decade, putting an enormous strain on energy supplies and dealing a hefty blow to efforts to contain global warming, experts say." Data centers consumed over 400 terawatts of electricity in 2015 and have risen since. That energy consumption is divided into two main parts: processing operations and cooling, as server produce a lot of heat which must be evacuated. A few experimental solutions are being developed to rationalize the entire market, such as installing data centers in naturally cold countries, or using servers as radiators within homes, but no global solution is yet in sight, and the rise in energy demand will likely continue to worry environmental watchdogs.

Older but greener?

Paradoxically, traditional ways are more environment friendly. Paper is one of the most environmentally sustainable resources we have, and 100% recyclable. Before the rise of the Internet, most of the power-hungry operations were made through this medium, be they written communication or payments. Germany, known for being particularly advanced in the environmental revolution, stands out with its share of cash-based payments. Matt Philips writes for Quartz: "On average, wallets in Germany hold nearly twice as much cash—about $123 worth—as those in Australia, the US, France and Holland, according to a recent Federal Reserve report on how consumers paid for things in seven countries. Roughly 80% of all transactions in Germany are conducted in cash. (In the US, it's less than 50%.) And cash is the dominant form of payment there is even for large transactions." Data Services publishes analyses pertaining to carbon footprints linked to new communications modes: "An email with a memo attachment of a even couple of pages weighing 1 MB would top out at approximately 19g. However, and this is what makes comparisons tricky, if that email and the attachment are opened and then variously forwarded, filed or deleted, the footprint for that one email could top out at as high as 50g! In short, the more ancillary actions we take with the email – read, save, forward, recall, sort, archive, re-read, etc., the more carbon we create. That energy expenditure adds up..." Computerized communications and transactions have indeed provided increased convenience, but environmentalists are concerned it may come with a pervasive and deadly cost.

When a risk is not perceived directly, it tends to be underestimated. Because server houses are tucked away from the city centers and not before our eyes, and we don't actually see the energy being consumed, we tend to disregard the energy cost and the carbon footprint. But as virtual payments and electronic communications continue to increase, it will not be possible for much longer to ignore the matter.
We are 100% volunteer and depend on your participation to sustain our efforts!
Get Involved
If you'd like to help with maintaining or developing the website, contact us.