From the Open-Publishing Calendar
From the Open-Publishing Newswire
Indybay Feature
Never in my 48 (forty eight) years of voting in Santa Cruz have I watched a more desperate candidate than Greg Larson. I've never seen more money spent by an individual than Greg Larson, either. We need to ask why he has such desire, drive and — and such questionable financial backing. That includes every major developer, and of course the Boardwalk, franchises, the real estate conglomerate…think for a second what that means for Santa Cruz's future.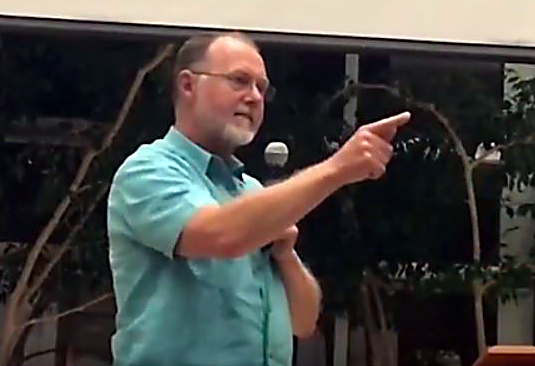 Larson has a long history in dealing, controlling, and manipulating city governments. He'll apply that manipulation around our Council and staff, making even Cynthia Mathews decades-long backstage maneuvers look like Mary Poppins stuff. Larson lied about getting Democratic endorsements, he treated a woman Council candidate crudely and unfairly…what's really behind Greg Larson's driving campaign? Can we afford to find out? Think at least twice before voting next week or whenever.


A VERY SAD GREG LARSON INCIDENT. Monday morning (10/15) I received this email…

"This past Sunday evening (10/14) after the filming wrapped at the local CTV community television headquarters for "Meet The Candidates," Santa Cruz City Council Candidate Greg Larson singled fellow candidate Ashley Scontriano out for questioning regarding what could be done to put a stop to negative publicity. The conversation – which took place in a dark parking lot – began innocently with shared experiences of typical campaigning growing pains, but took an accusatory left turn when Larson told Scontriano to manage her "core" campaign supporters and prevent them from highlighting facts Larson felt undermined his efforts as a viable candidate. Scontriano felt cornered and blindsided by the false accusations. However, it was the next statement that had Scontriano floored by the gravity of Larson's direct threat: "Depending upon who gets elected…If you do, I will want to continue to work with you on policy. But if I get elected, I won't want to work with you and I will make it very hard for you to get anything done."

Another female candidate who was present for the incident was so concerned for Scontriano's safety she stayed around to make sure that Scontriano made it to her car safely. Going forward, Scontriano will make sure to have multiple supporters accompany her to her car after forums.

In a political climate that is already wrought with polarizing topics and alienating opinions, it is disheartening that a male candidate would use his power and control to intimidate a female candidate in this day and age".

First I established the identity of the sender, and then I asked Ashley Scontriano if it was true. She replied…

"Hello Bruce,

All of it is true and another female candidate witnessed the whole thing.

Thank you,

Ashley Scontriano"

Now voters in Santa Cruz need to decide if that's the kind of behavior we want to represent our city.


Bruce Bratton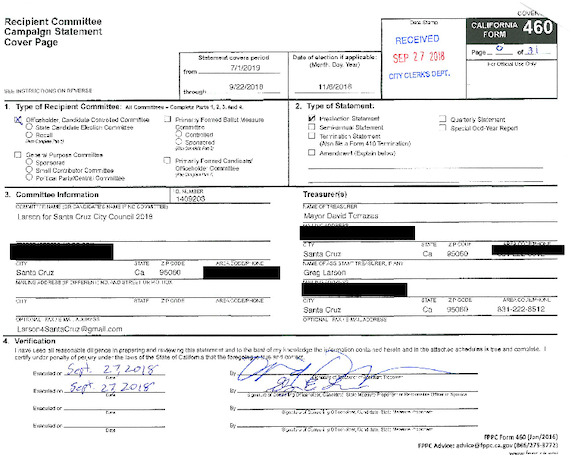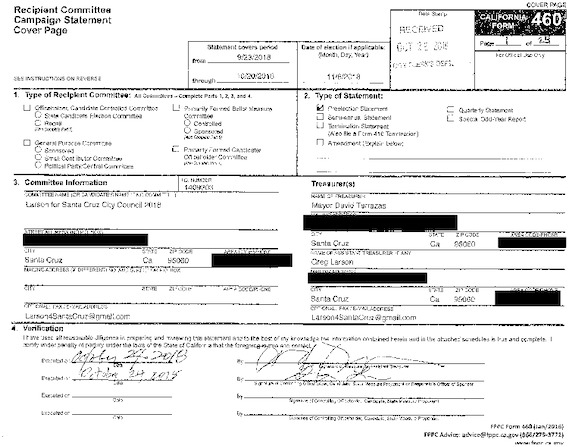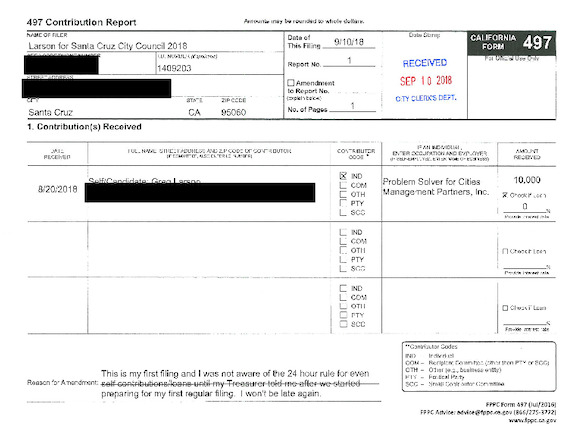 We are 100% volunteer and depend on your participation to sustain our efforts!
Get Involved
If you'd like to help with maintaining or developing the website, contact us.