From the Open-Publishing Calendar
From the Open-Publishing Newswire
Indybay Feature
Fishermen Petition State to Control Pollution on California's Wildest Salmon River
For more information contact:
Regina Chichizola, Institute for Fisheries Resources/PCFFA : (541) 951-0126
Nathaniel Kane, Environmental Law Foundation : (510) 208 4555
Noah Oppenheim, Pacific Coast Federation of Fishermen's Associations ( 415) 561 3474

Smith River, CA - Today the Pacific Coast Federation of Fishermen's Associations, Institute for Fisheries Resources, and Environmental Law Foundation petitioned California's State Water Resources Control Board to regulate large scale pesticide pollution from lily bulb farms in the Smith River's estuary. The Smith River in far Northern California's redwood region is the state's only undammed and undiverted river. Fishermen say large-scale pesticide pollution is killing salmon and impacting the fishing industry in this rural and economically depressed area. In October, the North Coast Regional Water Quality Control Board announced that it was abandoning a seven-year long process to establish a permit for lily bulb cultivation in favor of a purely voluntary program.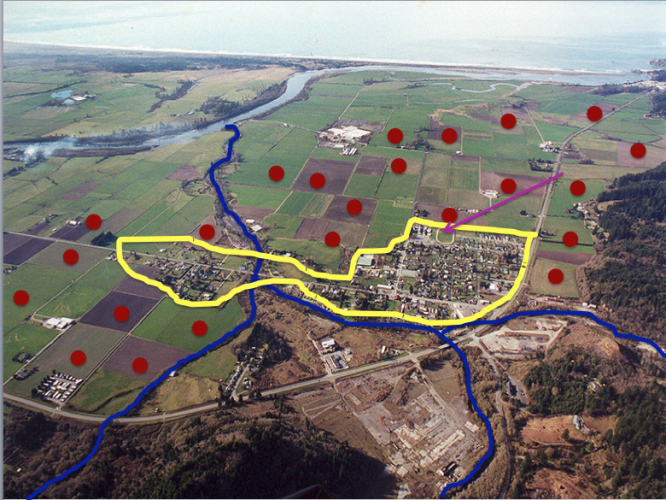 "The Smith River salmon restoration potential is unparalleled," stated the federation's director Noah Oppenheim. "Despite its outstanding upstream habitat quality, the Smith has the state's heaviest pesticide use per acre directly adjacent to its estuary, with virtually no regulatory oversight. California salmon fisheries are heavily regulated, and North Coast fisheries have been severely curtailed or closed in recent years. It's time for other industries that impact ours to clean up their act; our coexistence depends on it."

At issue is roughly 2,000 acres of the Smith River's estuary farm land that is used for lily bulb farming. Growers use nearly 300,000 lbs. of fumigants, herbicides and fungicides yearly in the estuary. The estuary is critical habitat for coho salmon, a threatened species. Residents and federal agencies have complained of health impacts, drinking water contamination, and impacts to salmon from unregulated pesticide use from farms for over 30 years. Recent studies have confirmed water contamination in the estuary.

The petition claims that the Regional Board has failed to follow its own laws and policies by proposing a voluntary program. The Water Code and State Board policies require an enforceable permit for agricultural pollution that contains certain concrete features.

"The water in Smith River belongs to all Californians," said Nathaniel Kane, attorney for Environmental Law Foundation. "The Regional Board's failure to regulate lily bulb farming violates laws intended to protect people and ecosystems from exactly this kind of contamination. We are petitioning today to demand the accountability and results that the law requires."

The groups point to the fact that recent tests detected 17 pesticides in the tributaries and ditches that feed the estuary, 10 instances of contamination of the aquatic life, and copper contamination up to 8 times the levels that are toxic to salmon. These are major violations of state and federal law.

"It would take very little regulation and action to stop the pesticides from entering the Smith River," said Regina Chichizola, a local policy coordinator for Institute for Fisheries Resources. "Simple actions like stopping direct chemical runoff to creeks, not spraying in the rainy season, creating streamside buffers and restoring salmon habitat could protect public health and the economy on the state's wildest river."




We are 100% volunteer and depend on your participation to sustain our efforts!
Get Involved
If you'd like to help with maintaining or developing the website, contact us.