From the Open-Publishing Calendar
From the Open-Publishing Newswire
Indybay Feature
Demonstration Against Racist Slumlord Darius Mohsenin
Students United with Renters and the Yes on M Campaign will march on Pacific Avenue Friday at 5:30pm to protest racist slumlord Darius Mohsenin and the No on M campaign's ties to him. The march will begin at the downtown clock tower and move down Pacific Avenue to the corner of Pacific and Cathcart. At that corner we will host a series of speakers who will address Mr. Mohsenin's racism, who is funding the campaign against M, and why attendees should vote Yes on M on November 6. We will then open the discussion up for members of the public to speak.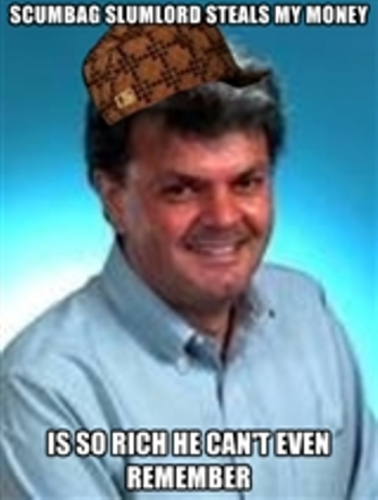 At the October 18 No Place Like Home event at the Civic Auditorium, Mohsenin distributed flyers that used racist and anti-immigrant language and images to urge voters to oppose Measure M. Telling readers to "meet their new neighbors!" the flyers depicted a group of tattooed Latinx people in a jail cell and stated that landlords would be unable to evict tenants dealing drugs out of their units without paying relocation costs. Aside from being full of outright lies (Measure M includes illegal activity as a just cause for eviction with no relocation assistance requirement) Mohsenin's flyer connects brown people to criminality in a mirror image of the worst rhetoric coming out of the current White House administration and its supporters. In our time of open racist, xenophobic, anti-semitic, and misogynist violence driven by an ascendent American far-right, we cannot let this go unaddressed.
We are deeply concerned that the No on M campaign is in agreement with Mr. Mohsenin's actions. Campaign finance records show he donated at least $3500 to the campaign and he was featured prominently on a piece of Santa Cruz Citizens Against Costly Initiatives literature, the group which changed its name to No on M as soon as measure letters were assigned. The No campaign's only public rejection of Mohsenin's behavior has come on a closed UCSC Facebook group in a statement addressed specifically to students at the UC. Despite this supposed rejection, he has continued to appear as a representative of No on M, most recently at an October 29 council candidate and issues forum on the UC campus.
Mr. Mohsenin's racism is not confined to him, or even to the Santa Cruz rent control fight. In San Mateo the opposition to rent control (Measure Q there) ran its own flyers with similar racist tones and drug-related fearmongering. It is no surprise to us then that these racist anti-Q flyers were paid for in large part by the California Apartment Association - the same organization providing major committee funding for Santa Cruz Citizens Against Costly Initiatives (now No on M). This pattern of racism used to defeat rent control initiatives is reminiscent of the US's history of racist housing practices, including segregation of neighborhoods by loan withholding and deed covenants restricting home sales to people of color.
Darius Mohsenin featured on a flyer put out by SCCACI (now No on M)
https://www.facebook.com/SURucsc/photos/a.1498894360155548/2149415345103443/?type=3&theater
Darius Mohsenin representing Santa Cruz Together at an on campus candidate forum 10/29/18:
https://www.facebook.com/SURucsc/videos/294079501208575/
Racist anti-Measure Q flyer:
https://medium.com/@tenantstogether/landlords-ramp-up-misinformation-campaign-about-costa-hawkins-repeal-9b253d9b74a6
Darius Mohsenin's campaign contribution against Measure M:
https://www.facebook.com/SURucsc/photos/a.1498894360155548/2150864268291884/?type=3&theater
We are 100% volunteer and depend on your participation to sustain our efforts!
Get Involved
If you'd like to help with maintaining or developing the website, contact us.