From the Open-Publishing Calendar
From the Open-Publishing Newswire
Indybay Feature
Research Shows White Workers Get More Lucrative Promotions, Less Likely to Be Fired at UC
OAKLAND, CA, October 25, 2018 – As 39,000 University of California workers wrap up a 3-day strike over issues of inequality at the state's 3rd largest employer, a bombshell of a research brief reported by CALmatters has revealed that Black and Latino workers employed at UC are more likely to be fired and get smaller raises when they are promoted.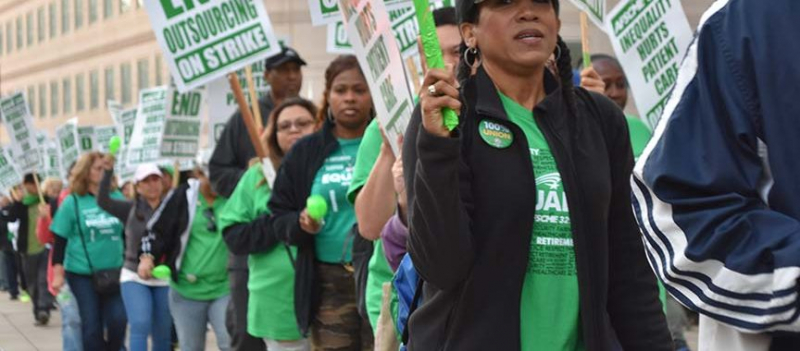 The new report supplements Pioneering Inequality, a study released last April that revealed growing income, racial, and gender disparities at UC. The new research brief tracks promotions and separations for 25,000 UC service and patient care workers between 2013 and 2017 to highlight growing patterns of inequality within the University's frontline workforce.
"The data reveals that Black and Brown service and patient care workers are far more likely than white workers to be fired or otherwise forced out of their jobs," said Owen Li, co-author of the reports. "When Black and Latino workers change jobs or get promoted, they receive far smaller pay increases on average than their white counterparts. Whether due to an implicit bias in UC's employment practices or a real lack of structural career advancement opportunities, women and people of color who are employed in these job titles are clearly being short-changed."
While more than 5,000 Service and Patient Care Technical workers left their University job during the period under review, the study found that white men were the most likely to leave voluntarily and that Black workers were involuntarily forced out at nearly twice the rate of white men.
Among the more than 3,000 Service and Patient Care Technical workers who changed job titles within the AFSCME-represented workforce during the study period, white workers received raises amounting to as much as $3,000 more per year—on average—than Black women.
"The absence of more equitable career development ladders for people of color likely contributes to the growing income gap at UC that was revealed in Pioneering Inequality," Li added.
"In 12 years, I've taken several certification courses, put in countless volunteer hours for training and experience, trained co-workers for positions I applied for but did not get hired into, and applied for over 130 UC jobs to advance my career. I haven't even received a call-back for any of those applications in those 12 years," said Mshindi Cherry, a Black member of UC's Patient Care Technical Unit at UC Davis Medical Center. "It seems UC would rather hand higher paying jobs to people who don't look like me."
Cherry—whose last call-back from UC was for the job he currently holds—has been told that he is not qualified for jobs that he already informally performs as an Operating Room Assistant.
The University is disproportionately firing Black workers and people of color in the same job titles that UC is outsourcing jobs to contract companies that pay workers lower wages and fewer benefits. Fully 71% of Black workers who lost their jobs during the study period were employed in food service or custodial positions, yet UC spent over $54 million per year outsourcing this work through 99 different contracts between 2013 and 2017.
The study notes that this trend is not limited to service work. At UCSF Medical Center, the single most outsourced job title is Patient Support Assistant (PSA). PSAs are 96% non-white at UCSF.
"The University of California has stopped investing in career ladders for its most vulnerable workers, and is instead outsourcing jobs," added AFSCME Local 3299 President Kathryn Lybarger. "If UC is sincere about serving as an engine of economic mobility, it will actually work with us to address these problems, instead of pretending they don't exist."
In May, Service workers staged a 3-day walkout in protest of these issues and 53,000 UC workers joined them in solidarity. Today, nearly 6 months later, Patient Care Workers have decided to follow in their footsteps. Their 3-day strike officially ends at 4:00am on Friday morning.
https://afscme3299.org/2018/10/25/research-shows-white-workers-get-more-lucrative-promotions-less-likely-to-be-fired-at-uc/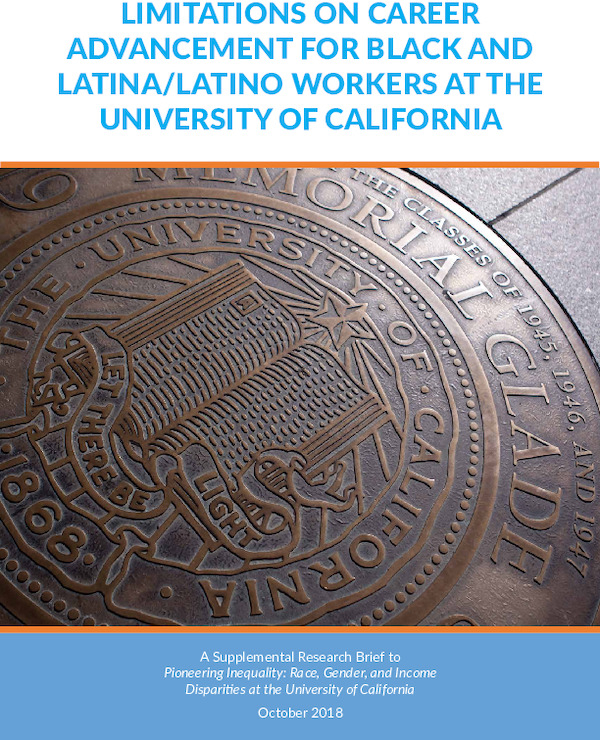 We are 100% volunteer and depend on your participation to sustain our efforts!
Get Involved
If you'd like to help with maintaining or developing the website, contact us.