From the Open-Publishing Calendar
From the Open-Publishing Newswire
Indybay Feature
Who Is Val Cuevas? The Deep Tentacles Of Charters and Privatization
Val Cuevas who is the president of the West Contra County School board is running for re-election. She has deep connections to the charter privatization industry and was funded by the California Charter School Association and the union busting Chamberlin Foundation which is owned by a non-union charter school builder. She is also being supported by United Teachers Of Richmond and it's president Demetrio Gonzalez who was also her former campaign managers.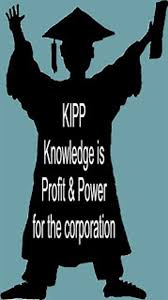 Who Is Val Cuevas?
The Deep Tentacles Of Charters and Privatization
https://www.youtube.com/watch?v=fQp3fC_pPsA
The attack on public education in WCCSD, California and the country is escalating. For the last 30 years, the billionaires, union busters and privatizers have spent massive funds on pushing charters and privatization. The "non profit" charter industry has thousands of marketers and propagandists while California schools are unable to get counselors and nurses along with other desperately needed programs.
In the 2017 election, one of the advocates of charters was Val Cuevas who ran for the WCCSD board. Her campaign manager was a UTR teacher who was also a Teach For America (TFA) member Demetrio Gonzalez. He is now president of the UTR and is supporting Cuevas despite her record of pushing charters, co-locations and privatizations.
Although Cuevas claimed that she was not a charter supported candidate, she and Gonzalez did not file a personal campaign statement for her 2014 campaign. Her campaign however was funded by independent campaign expenditures of $183,000 from the California Charter School Association (CCSA) and the Chamberlin funded Education Matters PAC. The charter money of $609,000 was spent in 2014 to win seats for Cuevas and another candidate Block, including $183,000 spent on behalf of Cuevas. Through the so called "independent campaign committees" Education Matters spent $609,000 not only for Cuevas and Liz Block but to oppose candidates that were more hostile to charters.
After The 2014 Election
After getting elected, Cuevas supported the charter operators in WCCSD to expand their schools. She even supported selling 8 acres of land at the Adams Middle School to millionaire Caliber school operators Ron Beller and Jennifer Moses for $60,000.
At the meeting at the Mira Vista School where she supported selling the land, she told the audience that she really had not taken 1 dollar from charters, yet the record shows she did not spend any money and was 100% funded by the charter industry.
She along with the rest of the WCCSD board also voted to give Beller and Calliber a long term lease for $1 dollar a year for a major expansion of the non-union Caliber charter chain school. There are now 13 Charter Schools and 52 Public Schools in WCCUSD and there is a growing expansion of charters schools, which are siphoning off funding to public schools run by public school boards. These charters also do not pay into CalSTRS threatening the entire public school pension system.
Valerie Cuevas has voted to approve six of those Charter School applications, and to expand the enrollment of four more WCCUSD Charter Schools. She has also supported the growing number of co-locations that break up public schools. She argues that this is required under Proposition 39, but it was her own backers like Netflix billionaire owner and CCSA Reed Hastings who funded and wrote the pro-charter legislation.
Working For The Charter Billionaires?
Val Cuevas is not only supporting charters, privatization and co-locations in the WCCSD, but actually works to provide more funding for charters in the WCCSD and California. Her "day job" is the Senior Program Officer for Education in the Silicon Valley Community Foundation. This "non profit" foundation is funded by the same billionaires that are backing charters throughout California and the country. This foundation is also funneling millions of dollars to charters such as non-union Aspire, KIPP, PACE Charter and Alpha charter in Northern California. In fact, in 2015, this foundation had a Charter School Growth Fund that dispersed $6 million to charters throughout Northern California.
Doris Fisher who is the owner of GAP also is on the board of Bay Area KIPP, and they have helped support Rocketship Schools and support co-locations like the KIPP school at the Malcom X Adademy in San Francisco in SFUSD.
John Fisher, who is the son of Doris Fisher also owns the A's, and it's president Dave Koval is on the board of Rocketship Public Schools. This incestuous network of billionaires and their operatives like Val Cuevas is a threat to all public education.
Rocketship actually in fact had school board meetings at the corporate headquarters of GAP in San Francisco for the Rocketship schools in East Alum Rock School District.
The election of Val Cuevas is a threat to all public schools in West Contra Costa School District. It is also no surprise that Cuevas has now been endorsed by the Go Public Schools Of West Contra Costa. This charter chain has pushed Oakland Unified School District toward bankruptcy and the election of Cuevas will lead to the same results.
Defend Public Education NOW opposes all charter schools and are for a moratorium of the approval of any further charters and a repeal of the California charter law, which has allowed the continuing destruction of public education of California.
The Time To Act Is Now To Protect Public Education
Produced by
Defend Public Education NOW!
https://www.facebook.com/DefendPublicEducationNOW/
We are 100% volunteer and depend on your participation to sustain our efforts!
Get Involved
If you'd like to help with maintaining or developing the website, contact us.