From the Open-Publishing Calendar
From the Open-Publishing Newswire
Indybay Feature
We need to prevent fracking in Australia's Northern Territory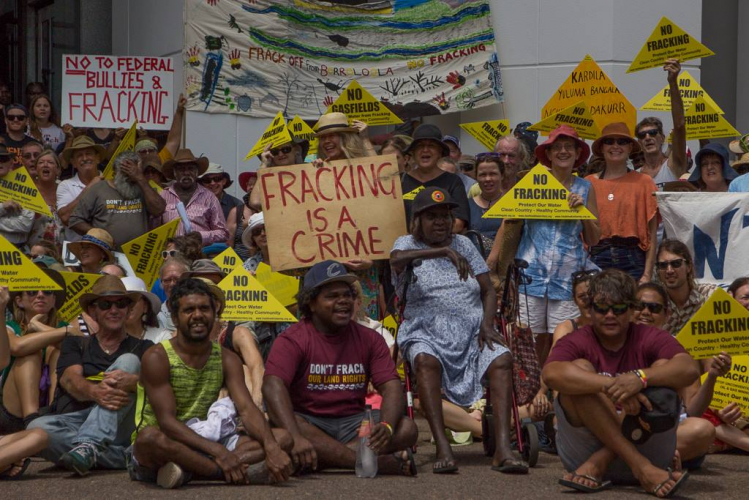 We know that Darwin
https://www.google.com/search?q=Darwin&ie=utf-8&oe=utf-8&client=firefox-b-ab
and Alice Springs
https://www.google.com/search?q=Alice+Springs+&ie=utf-8&oe=utf-8&client=firefox-b-ab
have been cleared as no-go zones for fracking – but remote Aboriginal communities
http://nationalunitygovernment.org/search/node/remote%20Aboriginal%20communities
are under threat. Fracking would pollute their water, destroy sacred country and put the communities' health at risk.
It's clear the Northern Territory government isn't going to step up – so we're taking our fight to the companies that want to frack.
Origin Energy
https://www.originenergy.com.au/
is itching to start fracking in the Northern Territory– lining up to be the first ones on the ground once the wet season ends. But we have an opportunity to hit them where it hurts – their bottom dollar.
In two weeks, Origin Energy is holding its Annual General Meeting in Sydney. Together, we can show them how angry their customers and investors are about moves to frack the Northern Territory and send a warning to other companies considering it. But we're running out of time.
Can you add your name and pledge
https://www.getup.org.au/campaigns/aboriginal-and-torres-strait-islander/demand-origin-disclose-details-of-its-consent-processes/demand-origin-discuss-consent-at-its-agm?t=n08KkCwOD
to fight Origin Energy's plan to frack in the Northern Territory?
Remote Aboriginal communities have made their stance clear – they will not be the sacrifice zone for an industry we do not need. They refuse to let the Northern Territory government clear the way for fracking that would push us towards increasing greenhouse gas emissions.3
And while the Gunner government refuses to stand in the way of Origin's disastrous fracking plan – we can.
We know we can stop Origin from fracking the territory because we've won on big corporate campaigns before.
https://theconversation.com/new-style-lobbying-how-getup-channels-australians-voices-into-politics-60625
We know how to build people-powered movements and how to hit companies where it hurts.
Remember when we pushed the Big 4 Banks
https://www.brighterbanks.com.au/
to rule out financing Adani's
http://www.indymedia.org.nz/search?utf8=%E2%9C%93&q=Adani&commit=Search
coal mine? Together we can do it again, but it's going to take a whole lot of people and pressure to force Origin to back away from their fracking plans.
In two weeks, we'll head to Origin's AGM in Sydney with [Aboriginal] Traditional Owners to show them how much power is on our side.
Territorians have been fighting for years to stop this dangerous industry. Together, we can make sure they won't be doing it alone.
We will be in touch soon with actions you can take to pile the pressure on Origin.
In solidarity,
Larissa, for the whole Getup team.
Larissa is a Widjabul
https://epubs.scu.edu.au/cgi/viewcontent.cgi?article=1153&context=educ_pubs
woman who leads all of GetUp's First Nations Justice work.
PS: Origin Energy shareholders and customers have a powerful role to play in our plan to take on one of Australia's biggest power companies. Thank you to Getup members who lodged a complaint to the Australian Stock Exchange on behalf of Traditional Owners asking Origin Energy to disclose its consent processes relating to its Northern Territory fracking permits at its AGM in two weeks.
References:
[1] 'Fracking set to resume in the Northern Territory as moratorium lifted', The ABC, 17 April 2018
[2] 'Not safe, not wanted': is the end of NT fracking ban a taste of things to come?, The Guardian, 18 June 2018.
[3] 'Open letter: 30 top scientists call for NT fracking ban', The Australia Institute, 27 February 2018
________________________________________
GetUp is an independent, not-for-profit community campaigning group. We use new technology to empower Australians to have their say on important national issues. We receive no political party or government funding, and every campaign we run is entirely supported by voluntary donations.
https://www.getup.org.au/donate?t=n08KkCwOD&utm_content=26598&utm_campaign=We_need_to_stop_Origin___&utm_source=blast&utm_medium=email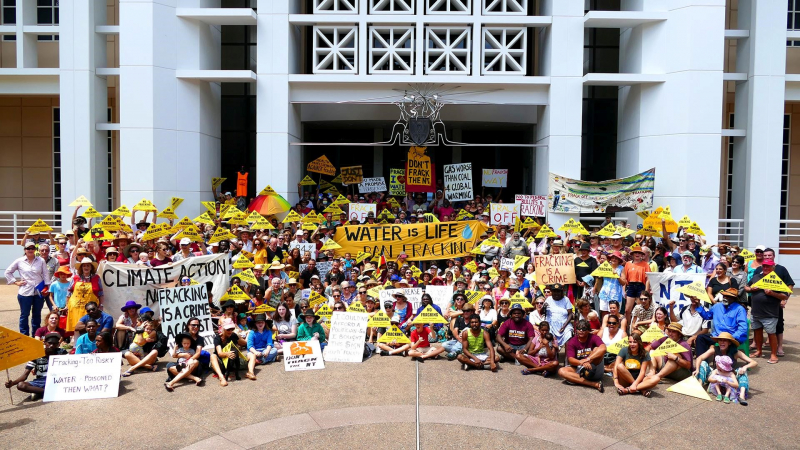 We are 100% volunteer and depend on your participation to sustain our efforts!
Get Involved
If you'd like to help with maintaining or developing the website, contact us.