From the Open-Publishing Calendar
From the Open-Publishing Newswire
Indybay Feature
Ad drive to save refugee children in Australian concentration camp
The right-of-centre Australian prime minister, Scott Morrison, has just rejected doctors' calls to bring children and their families detained on the Nauru island concentration camp to safety in Australia for proper medical treatment. Help fund an ad to force his hand.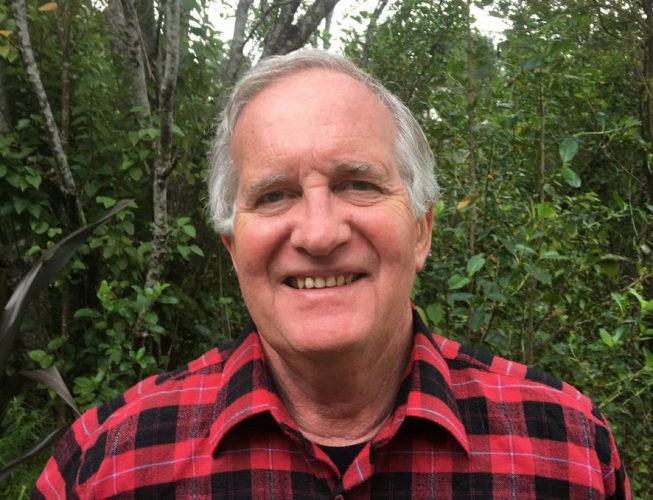 When a doctor says you must do something to stop harm to a child – you do it, right?
Not Scott Morrison.
He just rejected doctors' calls to bring children and their families detained on Nauru to safety for proper medical treatment. And it wasn't just one or two doctors saying it either, but the entire Australian Medical Association.1
They've called the situation for children on Nauru a "humanitarian emergency requiring urgent intervention".2
In order to force the hand of the Morrison Government, we have a plan: Research shows doctors are the most trusted voices in the community.3 So we're working on a compelling TV and radio ad campaign featuring one of Australia's leading paediatricians, Dr Paul Bauert (pictured).
We'll beam Dr Bauert's message of urgency and hope into as many living rooms as possible, as the Morrison Government returns to Canberra next week. We're ready to film the ad and buy the advertising spots as soon as we get the funding, but we're running out of time to get it done for next week.
Can you chip in to confront Morrison's harmful neglect with a respected doctors' urgent call to action?
https://www.getup.org.au/campaigns/refugees/kidsoffnauru-tv-ad-fundraiser/help-amplify-doctors-orders-to-get-kidsoffnauru?t=QYypniJ7J
As the former immigration minister under Tony Abbott, Scott Morrison is returning to form in his callous neglect of children and families seeking safety.
But since we launched the #KidsOffNauru campaign, cracks are beginning to show.
Dozens more children and their families have been brought to safety for urgent medical treatment, and politicians from all sides of parliament are speaking out.4,5
Now the Australian Medical Association, joined by nearly 3,000 doctors, nurses and other healthcare workers, are demanding that the remaining children and families be brought from Nauru to safety.
If we can elevate their trusted voices with a compelling ad campaign right now, we can turn those cracks in the Morrison Government into a dam break of safety and care for the children of Nauru.
In the last few weeks, dozens more critically ill children have been evacuated from Nauru under Federal Court orders.6 It's obvious the situation on Nauru is untenable and together, we can make sure doctors' orders are being heard loud and clear.
Right now, our expert media buyers are lining up high impact TV and radio slots to confront the Morrison Government next week. We just need thousands of people to chip in to lift up the voices of these medical professionals and every bit counts.
In determination,
Henny and Renaire for the GetUp team
References
[1] 'Scott Morrison rejects AMA plea to bring children from Nauru to Australia', The Guardian, 20 September 2018.
[2] 'AMA president calls for urgent transfer of refugee families from Nauru', The Guardian, 20 September 2018.
[3] 'Roy Morgan Image of Professions Survey 2017: Health professionals continue domination with Nurses most highly regarded again; followed by Doctors and Pharmacists', Roy Morgan, 7 June 2017.
[4] 'Court orders Peter Dutton to transfer ill family of three from Nauru', The Guardian, 25 September.
[5] 'Morrison is a leader in a hurry – but not to end the disgrace of Nauru', The Guardian, 22 September 2018.
[6] 'Child Trauma on Nauru – The Facts', Asylum Seeker Resource Centre, 28 August 2018
We are 100% volunteer and depend on your participation to sustain our efforts!
Get Involved
If you'd like to help with maintaining or developing the website, contact us.