From the Open-Publishing Calendar
From the Open-Publishing Newswire
Indybay Feature
View other events for the week of

9/29/2018
Stop KIPP & Rocketship Racist Privatization Union Busting Charter School Chains
Import into your personal calendar
Date

Saturday September 29

Time

10:00 AM

-

11:00 AM

Event Type

Protest

Organizer/Author
Defend Public Education NOW!
Location Details
GAP Corporate HQ
2 Folsom St. Near The Embarcadero San Francisco, California

GAP Fisher Family Stop Busting Up Public Education

Stop KIPP & Rocketship Racist Privatization Union Busting Charter School Chains

Get Your Crooked Hands Off Our Public Education System!

Saturday September 29, 2018 10:00 AM

GAP Corporate HQ

2 Folsom St. Near The Embarcadero San Francisco, California

The Fisher family which owns the GAP corporation has been using their wealth to push full privatization of public education in California and nationally with the KIPP and Rocketship charter school chains which they control.

In San Francisco, the KIPP charter is busting up the Malcom X Academy in Hunters Point through the use of "co-location" in the reactionary proposition 39 funded by Netflix billionaire Reed Hastings and other education privatizers. Billionaire GAP owner Doris Walker is on the board of KIPP San Francisco. She and her family instead of supporting public schools and public teachers are helping to pit student against student and break the UESF and other education unions through a two tier charter system for profit.

https://www.youtube.com/watch?v=GWAX0Hzb_JI

They are also using these so called "non-profit" schools to get tax subsidies to push privatization. They also then use their money to bankroll candidates in boards of education and other government positions and control the State Board of Education SBE and Commission on Teacher Credentialing CTC with is pushing "Common Core" and other corporate schemes to commodify education for profit. These charter school operatives also have massive financial conflicts of interests which need to be criminally prosecuted.

https://capitalandmain.com/gap-co-founder-doris-fisher-is-bankrolling-the-charter-school-agenda-and-pouring-dark-money-into-ca-politics

The Rocketship charter school chain is also seeking to break up public education in San Jose, West Contra Costa and Vallejo. They have lied to school boards and when some parents want to go to a school board meeting they have discovered that the Alum Rock Rocketship school board was meeting in the GAP headquarters in SF during the day.

https://www.youtube.com/watch?v=S_jZAYnrR_Q

They even tried to privatize the Laney Community College by taking over the college land using their control of The A's. The A's manager John Kaval is also on the board of Rocketship and the team is owned by billionaire GAP family member John Fisher who also supports charters and privatization and helps fund the California Charter School Association and union busting candidates throughout the state and nationally.

https://edsource.org/2012/25-million-gift-to-make-bay-area-center-for-blending-online-instruction-into-school-day/21484

The GAP corporation was also given a $13 million subsidy by the Newsom to build their headquarters on the waterfront while kids in San Francisco are short changed.

The so called "non-profits" also subject the students to conditions that are clinically dangerous and use them as testers of new education software technology to benefit the tech barons and also eliminate teachers. This is part of the drive pushed by Governor Jerry Brown and the corporate shills to put all education on line. It's time to call a halt on Rocketship & KIPP charters and repeal the California Charter School Law to STOP siphoning off public money to charters.

This press conference and rally is sponsored by

Defend Public Education NOW!

https://www.facebook.com/DefendPublicEducationNOW/

Endorsed by Workers Solidarity Action Network

https://www.facebook.com/workerssolidarityactionnetwork/

For more information 414-533-5942 or 510-909-2797 Labor Donated

Additional media

https://progressive.org/op-eds/scathing-report-finds-rocketship-school-privatization-hurt-poor-kids/ https://edsource.org/2017/californias-largest-charter-group-pushes-its-agenda-with-money-and-people-power/581044 https://www.youtube.com/watch?v=ASAGv-CNQQ8




Added to the calendar on Monday Sep 17th, 2018 11:58 AM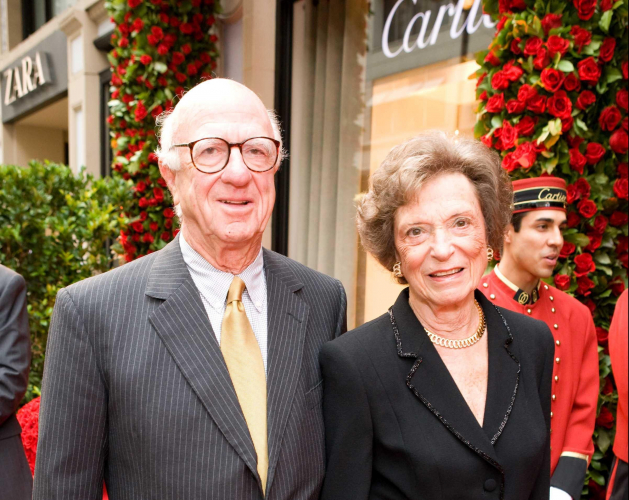 GAP billionaire owners Doris Fisher and her past husband Donald Fisher spent hundreds of millions of tax free dollars to set up the Rocketship and KIPP chain of charter schools in the California and the US. They have supported union busting and racist practices in the school. Doris Fisher is on the board of KIPP San Francisco and is busting up the SFUSD Malcom X Academy through a co-location under proposition 39 which billionaire Netflix owner Reed Hastings helped get passed in California through the California Charter School Association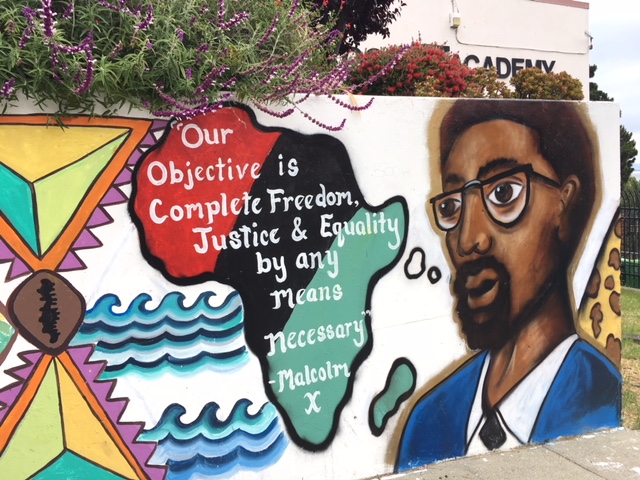 The GAP Fisher family controlled KIPP school in San Francisco is busting up the Malcom X Academy by setting up one of their charter schools at the Hunters Point public school. Doris Fisher and her family has a racist history of using their billions to privatization public education in California and attacking teachers and public education through their charters. Their charters hurt poor children and the African American and Latino youth.
We are 100% volunteer and depend on your participation to sustain our efforts!
Get Involved
If you'd like to help with maintaining or developing the website, contact us.