From the Open-Publishing Calendar
From the Open-Publishing Newswire
Indybay Feature
Reign Of Terror Against SF SEIU 1021 DPH Members & Other City Workers: Speak Out At SFLC
San Francisco SEIU 1021 members spoke out at the SF Labor Council on 6/11/18 about the rampant racism, discrimination and workplace bullying by managers and directors of the City and County of San Francisco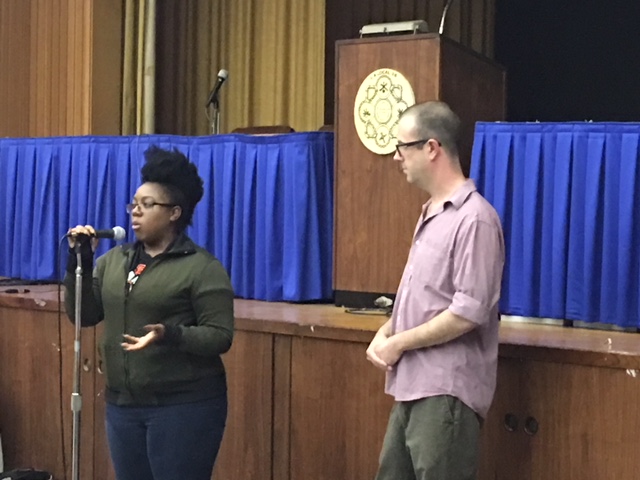 There is a growing rein of terror against SEIU 1021 workers at the Department of Public Health and other departments in the City and County of San Francisco.
Workers reported at the San Francisco Labor Council meeting on the racist discrimination, sexual harassment, workplace bullying and physical assaults going on by a management out of control. Workers also reported that top managers including DPH director Barbara Garcia were personally aware of the illegal harassment and discrimination.
Workers said that when they reported discrimination, harassment and bullying, managers even escalated these attacks with no managers being held accountable. The director of the city's Human Resources Department Micki Callahan has illegally discriminated against city employees over 50 and has violated the San Francisco city charter by using city resources to lobby for an anti-labor pension deal pushed by former Mayor Ed Lee. She also violated the rules of an arbitration hearing by illegally releasing sealed testimony. She aksi was involved in helping to orchestrate the racist attack on African American MTA TWU 250a drivers who refused to accept contract concessions and were targeted by former mayor Gavin Newsom for retaliation and terminations. The reports of these workers took place on 6/11/18.
For additional media:
STOP The Racist Attacks & Privatization In City & County Of San Francisco
https://youtu.be/F-kmrjrxvF4
SFGH "Zuckerberg" SEIU 1021 Workers & Community Protest DPH Privatization, Racism & Union Busting
https://www.youtube.com/watch?v=ZpxZcETKB6o
Stop Racist Discrimination And Workplace Bullying At SF DPH! SEIU 1021 Members & SF Residents Rally & Speakout
https://youtu.be/iNs4zHn96rI
For more information:
SFLC Resolution On Racism and Return Of Cheryl Thornton
http://sflaborcouncil.org/wp-content/uploads/2018/05/05-14-18ResSptSEIU-1021-Member-Cheryl-Thornton..pdf
Production Of Labor Video Project
http://www.laborvideo.org
"We Can't Take It Anymore"
SEIU 1021 Members Angry At Proposed Pay Cuts-Push To Get To Meet DHR Director Micki Callahan
http://youtu.be/O4Zf7LtnihA
On Valentine's day February 14, 2013, hundreds of SEIU 1021 SF city workers picketed the offices of Mayor Ed Lee's Human Resources Department DHR run by union buster and privatizer Micki Callahan. After picketing and a rally the workers pushed their way into the building at 1 Van Ness and up the stairs despite the efforts of security guards to stop the delegation from visiting DHR director Callahan. Mayor Ed Lee and his manager Mickie Callahan are seeking to cut the pay of many low paid workers who are women and minorities, institute two tier wages while increasing the pay of executives.
SEIU members have already been taking concession on pensions and healthcare benefits pushed by the present union officials in past negotiations and many workers have lost their homes and are in dire straights.
They also are having lower classification workers do higher paid classification work without equal pay for the work they do. There is also a bullying epidemic by managers and bosses against many SEIU 1021 members and other public union members in San Francisco.
Production of Labor Video Project
http://www.laborvideo.org
San Francisco SEIU 1021 members at the Coroner's office have been subjected to extremely hostile harassment and workplace bullying by the Coroner and his management staff.
San Francisco DPH General Hospital workers at the pharmacy department talked about the systemic racism, sexism and discrimination by unaccountable managers.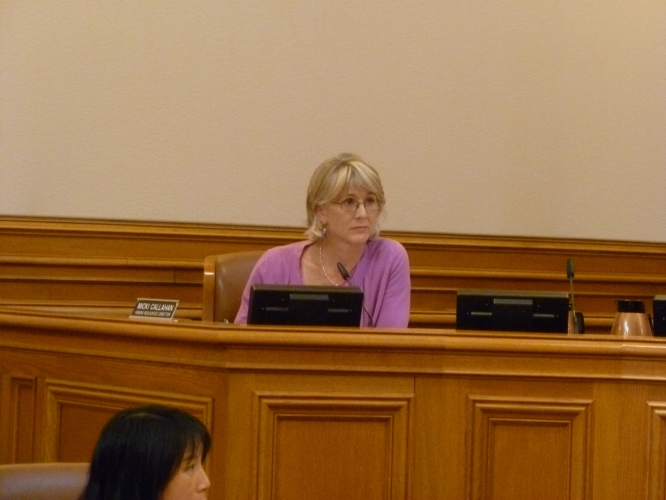 Micki Callahan, the director of San Francisco Human Resources Department has been orchestrating the illegal racist discrimination and targeting of San Francisco city workers by unaccountable managers.
We are 100% volunteer and depend on your participation to sustain our efforts!
Get Involved
If you'd like to help with maintaining or developing the website, contact us.