From the Open-Publishing Calendar
From the Open-Publishing Newswire
Indybay Feature
View other events for the week of

6/17/2018
Rally & March: Pelosi's House to Feinstein's Mansion "Partners In Crime"!
Import into your personal calendar
Date

Sunday June 17

Time

2:00 PM

-

5:00 PM

Event Type

Protest

Organizer/Author
United Public Workers For Action
Location Details
Rally At Congresswoman Pelosi's Home
2640 Broadway at Scott St.
March to Pelosi's Mansion
2460 Lyon St.
San Francisco, CA

6/17 SF Rally And March-From Pelosi's House To Feinstein's Mansion "Partners In Crime"! And 6/19 Tribunal At Treasure Island

6/17 Time For Justice And Accountability
Senator Diane Feinstein and Congresswoman Nancy Pelosi
Partners In Crime

On Father's Day To Remember The Fathers Who Have Been Poisoned And Died Because of the Criminal Cover-up Of The Hunters Point Shipyard $1 Billion Eco-Fraud
Sunday June 17, 2018 2:00 PM
Rally At Congresswoman Pelosi's Home
2640 Broadway at Scott St.

March To Senator Feinstein's multi-million dollar mansion where she resides with her billionaire husband Richard Blum who is also attacking workers at UC where he is a regent and trying to privatize and steal their pensions.
Senator Feinstein's Mansion
2460 Lyon St.
San Francisco, CA

There is a massive $1 billion eco-fraud at Hunters Point Shipyard. Tetra Tech and Test America have falsified testing and fired whistleblowers who exposed this falsification of testing. Senator Feinstein and Congresswoman Pelosi were contacted by these whistleblowers who provided factual evidence of the criminal cover-up of the faked shipyard testing. These two politicians along with other refused to do an investigation and continue to support the development of Lennar/5 Points of the Hunters Point Shipyard and contaminated Treasure Island where there was also radioactive contamination and toxic poisons which have been harming the residents.
We demand that the San Francisco US attorney start a criminal investigation and prosecution of these two politicians for obstruction of justice, fraud on the American people and RICO for criminally conspiring for financial reasons to continue the development.
Feinstein's husband Blum financially supported the development of the shipyard and one of his companies has a contract with Lennar to build condos on Treasure Island. Pelosi's cousin Lawrence was with Lennar and supported the development of the Hunters Point ship Yard.

6/19/18 5:30 PM
Tribunal On The Death, Crimes and Cover-up At Treasure Island with Whistleblowers and Public Health Advocates
Tuesday June 19, 2018 Building A
Treasure Island
The RAB on Treasure Island will be meeting at 7:00 PM
This operation is run by the Navy which is using Tetra Tech to run the fraudulent hearings.
There will be a tribunal to expose the illnesses and criminal cover-up by Tetra Tech and San Francisco government officials and other officials to conspire with Lennar for the development despite the deadly contamination.

For more information
United Public Workers For Action
(415) 533-5942
Endorsed by
Members Of SFCodePink

Pelosi Statement on Securing $42 Million for San Francisco Base Cleanup "For those already living on the Shipyard, it is important to remember that the Navy and EPA have confirmed that people who live on, work at and visit the Hunters Point area are safe."
Apr 25, 2018 Press Release
Contact: Taylor Griffin, 202-226-7616

Washington, D.C. – Democratic Leader Nancy Pelosi released the following statement after the Department of Defense allocated $36 million in additional funding to Hunters Point Naval Shipyard and $6 million in additional funding to Treasure Island as part of the $54 million national increase in base cleanup funding secured in the fiscal year 2018 omnibus funding bill:

"At a critical time for the Hunters Point cleanup, I am proud to have fought in the Congress to secure an additional $36 million in federal funding so that the Navy and Environmental Protection Agency have the resources they need for necessary excavation, resampling and rescanning.

"After 18 months of extensive evaluation by the Navy and EPA, San Franciscans are rightly alarmed with the massive levels of apparent manipulation and falsification of data by the contractor Tetra Tech. These actions represent a breach of the public trust, and have deep and damaging effects for the project, our community and taxpayers. The authorities must hold Tetra Tech to account, and utilize every legal avenue to prosecute criminal wrongdoing and to recover the significant cost incurred.

"For those already living on the Shipyard, it is important to remember that the Navy and EPA have confirmed that people who live on, work at and visit the Hunters Point area are safe. It is vital that federal agencies continue to be open and transparent with the public so they can thoughtfully engage this process and have their voices heard.

"As the Navy, EPA and state regulatory agencies work together to formulate a workplan for rescanning and resampling, my office and I will continue to closely monitor progress. Public health and safety must always remain our top concern, as we work to ensure the timely cleanup and transfer of parcels to San Francisco so we can generate long-awaited housing and good-paying jobs."




Added to the calendar on Monday Jun 11th, 2018 10:45 PM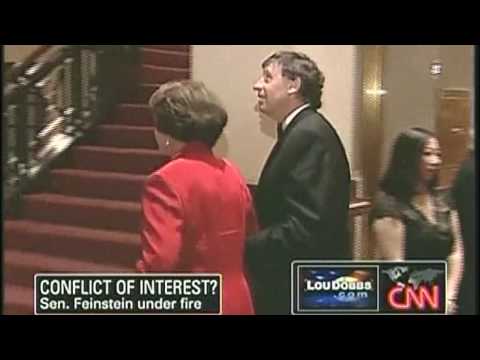 Senator Diane Feinstein and her husband Richard Blum have a long history of financial corruption and conflicts of interest. Whistleblowers from Tetra Tech and OSHA contacted her office and she refused to investigate the $1 billion dollar Eco-fraud since she and her husband planned to personally benefit from the development of condo's and commercial property.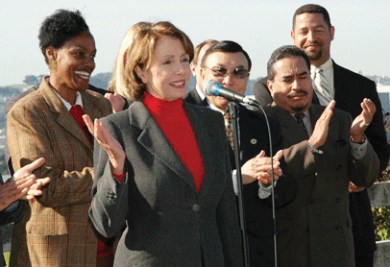 Nancy Pelosi continues to say that Parcel A in Hunters Point is safe. She pushed for more money for the "clean-up" by corrupt Tetra Tech. She also continues to allow Tetra Tech to get paid for the "clean-up" in Treasure Island and also run the RAB meetings.
We are 100% volunteer and depend on your participation to sustain our efforts!
Get Involved
If you'd like to help with maintaining or developing the website, contact us.