From the Open-Publishing Calendar
From the Open-Publishing Newswire
Indybay Feature
Coalition for Limiting University Expansion to Host Community Meeting
The University of California, Santa Cruz is proposing to increase enrollment to 28,000 students by 2040, an increase of 8,500 students from the 19,500 limit allowed by 2020 under a lawsuit settlement in 2008. Including the additional faculty and staff needed to serve these students, and their families, the total of new residents will come to about 12,500, roughly equal to the population of Scotts Valley.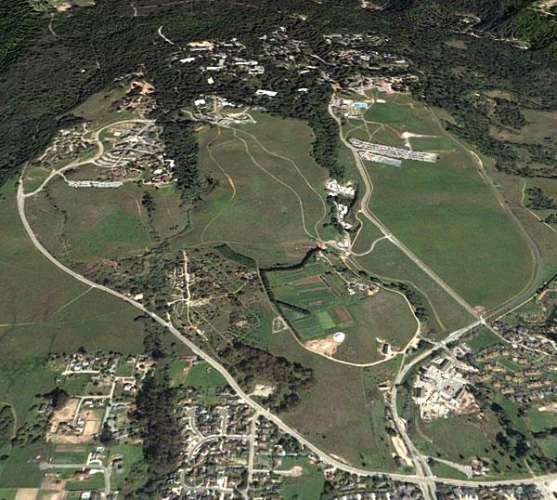 We are already experiencing significant problems coping with the present size of UCSC, let alone an increase of that many people. There is a severe housing shortage, especially of affordable housing, our roads are regularly jammed with traffic, and our water supply is challenged. Nevertheless, the UC Regents want UCSC to absorb a greatly disproportionate number of the state's increased student population, relative to the size of the local population.

Since 1990, UCSC enrollment has grown from 21% to 29% of our residents!

On June 5 Santa Cruz voters will be asked to decide whether they think the present enrollment cap of 19,500 students needs to remain in effect. While the ballot measure, Measure U, is not legally binding on UCSC, by overwhelmingly voting "Yes," the voters will send a very strong message to the university that its impact on the city is already beyond our ability to handle without critical problems.

In support of Measure U, and to organize ongoing opposition to more UCSC growth, CLUE, the Coalition for Limiting University Expansion (which successfully fought to restrict UCSC growth 10 years ago) is holding a community meeting at the Santa Cruz Police Station Community Room, 155 Center Street, from 7 to 8:30 p.m. on Thursday, April 19.

Speakers will include County Supervisor Ryan Coonerty, City Councilmembers Cynthia Mathews and Chris Krohn, Save Santa Cruz leader and former County Supervisor Gary Patton, Ted Benhari of the Rural Bonny Doon Association, John Aird of CLUE, Sierra Club Chair Gillian Greensite, UCSC Professor Emeritus Jim Clifford of the East Meadow Action Committee, and Supervisor Coonerty aide and UCSC Environmental Studies lecturer Andy Schiffrin.

Measure U was placed on the ballot by the Santa Cruz City Council. Both the Council and the Santa Cruz County Board of Supervisors have approved a resolution urging the university to limit enrollment to the current 19,500, which UCSC Chancellor George Blumenthal has flatly rejected.

The last round of UCSC growth also has had a damaging impact on the quality of education at the college. Students are jammed into every available space, seats in classes and at the libraries are scarce, and transportation delays often prevent students from getting to classes on time. To house new students, UCSC has embarked on a construction plan, a component of which includes a highly controversial development on the East Meadow, which many consider a violation of the vision of UCSC's founding fathers, who sought to minimize the impact of buildings on the campus's natural beauty.

If UCSC does grow to 28,000 students, a nearly 50% increase, it will very likely require construction of over 4 million square feet of new buildings (dormitories, classrooms, laboratories, libraries, etc.), equal to about 35 Costco stores! This would be, by far, the largest construction project in the history of Santa Cruz, and would likely be built on the pristine North Campus, the city's Greenbelt.

It's time to say, while we appreciate all that UCSC has brought to Santa Cruz, enough is enough!
We are 100% volunteer and depend on your participation to sustain our efforts!
Get Involved
If you'd like to help with maintaining or developing the website, contact us.