From the Open-Publishing Calendar
From the Open-Publishing Newswire
Indybay Feature
View other events for the week of

3/13/2018
Press Conf/Rally At CTA To Fight Back! End PAR, Privatization, Bullying Teachers
Import into your personal calendar
Date

Tuesday March 13

Time

12:00 PM

-

1:00 PM

Event Type

Class/Workshop

Organizer/Author
Defend Public Education NOW!
Location Details
CTA Headquarters
1705 Murchison Dr.
Burlingame, CA

3/13 Press Conf/Rally Time To Fight Back! End PAR, Stop Privatization, Bullying & Terrorizing Teachers, Defend W. Virginia Teachers NOW!

3/13 Press Conference & Rally At California Teachers Association Statewide Board Meeting

Tuesday March 13, 2018 12:00 noon

CTA Headquarters

1705 Murchison Dr.

Burlingame, CA

Time To Fight Back!

Eliminate PAR at UESF/SFUSD And All Peer Assisted Review PAR Schemes and reparations for lost wages and negotiate a fair, non-discriminatory evaluation system.

Stop Bullying And Terrorizing Teachers and Students In The Class Room

Full Support And Action For Striking West Virginia Teachers And Students and Teachers Fighting Massacres In Our Schools

Union busters and bullies in school districts throughout California have been using the Peer Assisted Review PAR to bully and retaliate against senior teachers, African American teachers and Latino teachers throughout California. They have harassed and bullied literally thousands of teachers out of their jobs with the support of the California Teacher Association leadership including Eric Heins and many CTA local union officials throughout California.

In San Franicsco they have also used the Parcel tax to spend over $900,000 for this program and CTA officials including union officers have taken thousands of dollars in payoffs to collude with SFUSD officials to bully, harass and terminate teachers.

This press conference will have evidence of how this illegal program has harmed educators and education throughout the state. It must be shutdown NOW!. The press conference will also discuss the massive bullying and terrorizing of California public school teachers and students and how the CTA refuses to organize any fightback. This includes their support for more charters as long as they are union.

California already spends more than $6 billion on charters and at the same time is closing programs and attacking public teachers conditions and benefits with the collusion of the CTA leadership which even supported Proposition 39 which allows co-locations that bust up public schools.

We demand that privatization be stopped by repealing the California charter school laws and the discriminatory Prop 39.

Teachers and public school advocates will present evidence of how these illegal actions are taking place.

There will also be a call for direct action by all the teachers of California to support the walkout by students against the massacres in the schools and to support the action of the West Virginia teachers for a living wage. This fight in West Virginia of teachers is taking place against the leadership of the NEA and AFT who have refused to mobilize the membership in action against these long term union busting attacks on public education.

The same attacks are taking place against teachers in California and we need a national action of all education workers and public workers against these attacks.

Sponsored by

Defend Public Education NOW

https://www.facebook.com/DefendPublicEducationNOW/

Workers Solidarity Action Network

https://www.facebook.com/workerssolidarityactionnetwork/

United Public Workers For Action

http://www.upwa.info info [at] upwa.info

Additional media:

WW11-1-16 BFT-AFT Teacher & Steward Crowell On PAR and NALC 214 Steward Angela Bibb-Merritt Bullying And Union Busting At SF Post Office

https://soundcloud.com/workweek-radio/ww11-1-16-bftteacher-crowell-par-and-nalc214-steward-bullying-and-angela-bibb-merritt

WorkWeek first hears from some trade unionists who are supporting the Standing Rock Sioux tribe in North Dakota. Next WorkWeek investigates the discrimination and harassment of African American, Latino and senior teachers in the Berkeley Unified School District with Berkeley Federation of Teachers BFT Steward Brian Crowell who has been fighting the Peer Assistance & Review PAR program. The program which includes the union leadership in the BFT has harassed and fired African American and Latino Teachers as well as senior teachers. Crowell was also put in the PAR program to retaliate against him for exposing the illegal actions of PAR.

Next WorkWeek looks at the epidemic of workplace bullying and targeting of shop stewards at the United State Post Office USPO in San Francisco with chief shop steward of Local 214 steward Angela Bibb-Merritt who was suspended by management for defending her fellow workers. Management is targeting the shop stewards in order to terrorize and intimidate the members.

Additional media:

https://www.youtube.com/watch?v=XEkVLwAyIwo http://www.eastbayexpress.com/oakland/berkeleys-unequal-punishment-of-teachers/Content?oid=3879777 https://cloakinginequity.com/2015/03/22/axe-is-grinding-is-par-teacher-evaluation-discriminatory/ https://www.youtube.com/watch?v=Yt38tXaJ6dQ https://www.youtube.com/watch?v=mHhVxvNt3vY https://youtu.be/LI3ZrADYCwc https://occupyoakland.org/wp-content/uploads/2016/09/Grievance-of-Yvette-Felarca1.pdf https://www.youtube.com/watch?v=jg2giLt6Fu4 http://www.berkeleyside.com/2015/11/04/racist-threats-posted-on-berkeley-high-library-computer/ https://www.youtube.com/watch?v=c8kw1kNB7Yc http://postalemployeenetwork.com/news/2009/05/federal-administrative-judge-has-harsh-words-for-san-francisco-usps-management/ https://www.youtube.com/watch?v=pnjd823fJU8 https://www.youtube.com/watch?v=VGFpntWcKts

Production of WorkWeek Radio

workweek [at] kpfa.org https://soundcloud.com/workweek-radio

APRIL 02, 2014NEWS & OPINION » FEATURE

Berkeley's Unequal Punishment of Teachers

http://www.eastbayexpress.com/oakland/berkeleys-unequal-punishment-of-teachers/Content?oid=3879777

The school district disproportionately disciplines black teachers and older educators with higher salaries. Are students paying the price?

By Sam Levin @SamTLevin

STEPHEN LOEWINSOHN

Berkeley High School teacher Brian Crowell said he was punished after he pointed out that the school might be in violation of a school board policy.

On December 12, 2012, Berkeley High School teacher Brian Crowell wrote to principal Pasquale Scuderi about a concern he and several colleagues had been discussing for years. He wanted to know why the ninth-grade history curriculum at Academic Choice, one of six educational programs at the high school, did not include an ethnic studies component. At the time, it seemed obvious to Crowell, who has taught history at the school since 2007, that the inclusion of such coursework would greatly enhance the freshman curriculum — especially for students of color. Crowell also discovered, after looking into the matter, that Berkeley High could be a violating a school board policy.

"I would appreciate if you could research this for us and get back to me," Crowell wrote in his email to the principal.

For more than two months, Crowell didn't receive a reply from Scuderi, but he did not drop the case. Crowell, who is 36 years old, black, and has taught at East Bay public schools for fourteen years, said in a recent interview that he discovered that Berkeley High had not followed through on a 2006 school board decision to integrate "World Geography and Cultures" into ninth-grade history at Academic Choice. "It's not only an instructional issue. It's a moral issue," he said. "If you want equity and you want to close the achievement gap, at least you can put ethnic studies in the ninth grade and get black and brown kids interested in history."

According to Crowell, his decision to advocate for ethnic studies, along with other efforts he made to improve curricula and better reach minority students, prompted administrators at Berkeley High to retaliate against him — and eventually to try to push him out of the school altogether.

Crowell's allegations of retaliation are outlined in a California Public Employment Relations Board unfair practice charge he filed against the district last summer. The complaint includes numerous emails between him and administrators and transcripts of his in-person meetings, all of which shed light on how his conflict with supervisors at Berkeley High intensified in 2013. The records, Crowell argues, clearly show that the district harassed him and engaged in discrimination.

After he started complaining about Berkeley High potentially being in violation of school board policy, Crowell's supervisors quickly downgraded his job performance rating to "unsatisfactory," despite the fact that he had consistently received "proficient" ratings up until that point. His supervisors also ordered him to participate in Berkeley Peer Assistance and Review (BPAR), a program for poorly rated teachers that can result in dismissal.

Although BPAR is supposed to provide teachers with intensive assistance and an opportunity to improve when they've received a less-than-satisfactory evaluation, many teachers say the program is unfair, arbitrary, and punitive. Critics contend that school administrators use BPAR as a disciplinary program to retaliate against employees in a variety of ways. In addition to targeting outspoken employees, they say the district has used BPAR to target teachers of color and older educators. Over the last decade, black and older teachers with higher salaries have been disproportionately represented in BPAR referrals.

According to data from the district, which Crowell and his supporters obtained after repeated requests of public records, 10 of the 41 teachers referred to BPAR from 2002 to 2012 were African American, and thus made up 24 percent of all teachers assigned to the program. Yet throughout the Berkeley Unified School District, African Americans account for just 6.8 percent of the total number of teachers in the city's public schools — 41 out of 605 in 2011-12 school year. At Berkeley High only about ten of the roughly two hundred teachers are African American.

At the same time, the majority of teachers who have been referred to BPAR are also over 54 years of age, and thus among the highest paid teachers in Berkeley. When it comes to female teachers, this age discrimination is especially glaring, critics say. Of 21 female teachers referred to BPAR during the ten-year period, 18 were 55 or older — 85.7 percent. Yet teachers older than 55 represent just 21.5 percent of the teacher population in the state (district-level age data was not available), meaning that older women are very likely represented at a substantially disproportionate level in BPAR.

When it comes to older teachers, according to critics and one legal complaint, it seems clear that the district is simply looking to cut costs by removing — or intimidating into early retirement — those who are paid the most. Most teachers placed in BPAR since 2002 also have been among the best trained in the district, having amassed the most post-graduate education units. "Many of the older teachers are afraid for their jobs," said Lucinda Daly, a 61-year-old Berkeley High visual arts teacher who was referred to BPAR this academic year and in response filed a complaint with the California Department of Fair Employment and Housing alleging age discrimination. "If you think someone's not doing a good enough job, work with them, but don't threaten them."

The demographic data and evidence outlined in legal complaints — along with interviews with twelve local public school teachers, primarily from Berkeley High — paint a picture of a district that disproportionately punishes teachers not only based on race, age, or salary, but also because they don't conform to certain standards and are unafraid to speak up about their concerns and ideas. In some cases, the BPAR-referred teachers are the ones who approach their classrooms and curricula in the most innovative and unconventional ways.

The district's actions, critics say, thus reflect a larger assault on academic freedom — an effort to micromanage the activities in the classroom with a counterproductive focus on test scores and prescribed standards. One especially troubling consequence, according to multiple Berkeley High teachers, is that instructors who work to lift up struggling students tend to face the most pushback — which they argue only worsens the achievement gap. And students of color, who are themselves disciplined at disproportionate rates in Berkeley schools, are forced to witness the few non-white teachers suffer through the stress, scrutiny, and humiliation of BPAR.

District spokesperson Mark Coplan declined to answer questions or make any officials available for interviews, writing in an email that the district would not discuss the peer review process, even broadly. He added that no legal complaints against the district or Berkeley High regarding BPAR "have been substantiated to my knowledge." Crowell and Daly have filed complaints with the state Department of Fair Employment and Housing alleging discrimination over their placement in BPAR. These two cases, in addition to Crowell's unfair labor practice charge, are ongoing. Crowell said several other teachers are considering filing DFEH complaints over BPAR; one teacher confirmed this intention with me. Scuderi declined to comment and two vice principals who do evaluations and are named in separate complaints did not respond to repeated requests for comment. Berkeley school board President Josh Daniels declined to comment as well.

For Crowell, the demographic data on BPAR proves that the district engages in discrimination and retaliates against teachers who don't conform. "The district wants to force out anyone who would show conscientious objection on the grounds of academic freedom," he said. "If the district had their way, they would fire me and any teacher who is outspoken." In his case, Crowell added, "I am not going to change the way I teach."

So far, he hasn't. Because of the stress from BPAR and his escalating disputes with his supervisors, Crowell's health slowly deteriorated last year — so severely that in September, just a few weeks after the academic year began, his doctor ordered him to take medical leave. He hasn't been back in the classroom since. But the fight, he said, is far from over.

In 1968, Berkeley Unified became the nation's first school district to voluntarily desegregate. Integration is a proud part of the district's history and contributes to the city's reputation as a progressive municipality with forward-thinking policies.

The school district also has a long legacy of activism; according to school board records, in an October 1968 meeting, representatives of Berkeley High's Black Student Union presented fourteen demands to "rid ourselves of the result of centuries of racial oppression in America, and to make the school curriculum relevant to the needs of Black people," which included recommendations that the school create a "black curriculum committee" and offer courses on black American literature and poetry, African art history, and more.

Decades later, the fight for curricula that better meet the needs of minority students continues. For Crowell, it's about taking steps to help close the district's achievement gap, which is still very wide. According to a 2012 district report on Berkeley's efforts to end disparities in academic achievement — as part of its so-called 2020 Vision plan — only 30 percent of African-American high school graduates in the district were considered college-ready in 2010 (meaning they had successfully completed a certain set of requirements), compared to 76 percent of white students. And in 2011-12, while African-American students made up only 27 percent of middle and high school enrollment, they accounted for 61 percent of suspensions. These troubling disparities extend to a wide variety of measurements — from lower attendance rates for students of color to significant racial gaps in third-grade reading proficiency. Further, the diversity of the student body is not reflected in the teacher population. District data from 2011-12 showed that while 21 percent of district students were African American, only 7 percent of teachers were black. Hispanic or Latino youth made up 21 percent of the student body that year, compared to just 12 percent of teachers.

This data adds up to a school environment that can be uniquely challenging for non-white students, said Crowell. "The demographics of education is not such where African-American students particularly are going to believe in the system. They are not going to believe the K-12 education process is their ticket to the middle class. Why? Because they don't see it. There's no black teachers .... If you want to address the equity gap, you must first change your hiring practices so that black students will believe in the process."

In the classroom, Crowell has taken a number of steps to address disparities at Berkeley High — all of which, according to him, made him a target of administrators. Twice he proposed a case study on African-American student achievement and direct intervention, as part of what is called an "alternative evaluation." This process, according to the Berkeley teachers' union, is available to educators who have received distinguished or proficient evaluations, and is an opportunity for them to propose some kind of larger research project that they can develop with an evaluator (as a substitute to the traditional classroom evaluation procedure). For two years, Crowell said, his supervisors denied his request, despite the fact that based on past evaluations, he was eligible for the program.

In addition, Crowell proposed to add an Advanced Placement macroeconomic course that would focus on African-American issues, but administrators rejected this idea as well, he said. Crowell's efforts to better incorporate ethnic studies into ninth-grade history were also coupled with his push to bring in an alternative textbook — because the one that the school had been using, he said, was at an Advanced Placement level and thus very difficult for some students to comprehend, especially for those already falling behind.

On February 20, 2013, two months after sending his initial inquiry to Scuderi, Crowell sent another email noting that he had not received a response and informed the principal that he planned to file a district complaint regarding the ninth-grade curriculum. That very same day, according to Crowell's Public Employment Relations Board complaint, Scuderi ordered an attendance audit of Crowell's classes and questioned the validity of his first-semester grades, which he had submitted a month prior.

"Mr. Scuderi used his supervisory position to retaliate against me for informing him of the [non-compliance] of the 9th grade history course," Crowell wrote in his labor complaint.

"It's because I was causing trouble," he added in an interview.

In the attendance audit, supervisors cited Crowell for a series of clerical mistakes over a three-month period — essentially errors in his attendance-taking, which, according to Crowell, are common enough that similar numbers could be found in audits of many other teachers. These citations, he said, were based on a policy that is rarely enforced in a punitive way.

In terms of Crowell's grades, administrators were not pleased that he had given every student in his class an A the prior semester. The reason for this, according to Crowell, was that he had students work in teams of four with two high-performing and two low-performing students, in an effort to support those who weren't yet at the ninth-grade reading level (and were having difficulties with the high-level textbook). The grades were based on group presentations, and Crowell said they had achieved the standards he established. "They deserved those grades. They earned them."

Crowell and Scuderi debated the grades at a meeting on February 25, a transcript of which is included in his complaint. According to Crowell, the retaliation he faced was obvious, given that he complained about the lack of ethnic studies classes and was then interrogated about his grades. "Giving kids all A's is unusual," the principal said, according to the transcript. "My job is to ask about it."

Crowell tried to explain his grading and standards, and why he thought the course was unfair and was designed to perpetuate the achievement gap, but Scuderi and Vernon Walton, Academic Choice vice principal, kept questioning him on why he had given across the board As, the transcripts show.

In an interview, Crowell expressed frustration with this pushback. "The lie of the achievement gap is you're bad if you give your black students As and you're bad if you give your black students Ds and Fs. [Administrators] want them to get Bs and Cs. And that's the racism I'm talking about," he said, referring to what he said is institutional pressure to only give certain grades to students of color.

At a later meeting, according to a transcript, Walton, who is Crowell's evaluator, questioned his grades by noting that the As didn't seem appropriate given that many of the students in the class had done poorly on standardized tests the previous year. "How dare the Berkeley administration judge what my students can achieve based on test scores from last year?" Crowell said in interview, adding that he felt the use of these prior scores in the teacher evaluation process was a violation of his students' privacy.

Scuderi and Walton did not respond to my questions about criticisms of the curriculum or Crowell's allegations of retaliation.

Just a few weeks after the February 25 meeting, Crowell's supervisors informed him that they would be assigning him to BPAR due to issues with his grades and attendance errors. Crowell said they were clearly using the program as a punishment for speaking out. Supporting his allegations, Crowell said, was the demographic data that the district sent to him on February 20 — just hours after he emailed Scuderi with his curriculum concerns. For weeks, he had difficulties getting the records, but Daniels, the school board president, helped him in his effort, Crowell said.

Crowell, a union site representative at the time, sent the data to a few colleagues, and it quickly spread among Academic Choice teachers and beyond. The disclosure prompted analyses by Berkeley High math faculty who eventually printed and shared with staff numerous graphs and statistical reports illustrating the overrepresentation of black teachers and older, experienced teachers in BPAR. The backlash, as Crowell's complaint outlines, prompted Scuderi to meet with dozens of teachers in March of last year specifically to discuss the program. At that point, to some teachers the evidence was quite clear: BPAR was a weapon for age and racial discrimination.

The California legislature first formalized the concept of Peer Assistance and Review in 1999 with a bill that directed school districts to work with teachers' unions to establish and implement local PAR programs in 2001. The idea was that schools would place tenured teachers into PAR when they received unsatisfactory ratings on their evaluations. The programs would require written performance goals and offer assistance and review, through teacher observation, staff development, and more. In each PAR program, panels made up of administrators and teachers would select consulting teachers to work with those assigned to PAR. If districts chose not to implement PAR, then they would not receive associated funding from the state.

"A well-run, well-developed PAR program is really powerful," said Lynda Nichols, a California Department of Education consultant who oversees PAR programs. "What it does is provide a mentor or coach to the teacher. ... You should come out of it with some really great new strategies." PAR, she said, helps teachers identify their weaknesses and for those who successfully complete the program, provides proof of their improvements. Alternatively, the PAR process can be used as a legal tool to counsel a teacher out of the profession if remediation is unsuccessful, she said.

In the years prior to the 2001 statewide rollout, the school districts of Poway, in San Diego County, and San Juan, in Sacramento County, implemented versions of the program; today, these districts operate some of the most highly regarded PAR programs in the state, Nichols said. Both programs were the subject of Peer Review: Getting Serious About Teacher Support and Evaluation, a study published in 2011, funded by the Stuart Foundation in San Francisco, which advocated for PAR and the integration of support and evaluation. The researchers attributed the strength of these two programs to the consulting teachers' focus on improving instruction as well as the strong collaborations between district officials and union leaders on the PAR governance boards, which, they said, prioritized evidence-based evaluations.

Simply put, "The program is about making teachers better," explained Daniel Humphrey, one of the study's authors and the director of the Center for Education Policy at SRI International, a nonprofit research institute. "That's where the resources are going. They give people an incredible amount of support .... The goal was to get them out of PAR, not to get them fired. Once that was made clear, people were very receptive to the help." Humphrey said he also interviewed teachers who ended up quitting after PAR, but who thought the process was fair and helped them realize they were simply in the wrong profession.

PAR is less effective, he said, when consulting teachers are not carefully selected or properly trained and when teachers see the program as being little more than a vehicle for punishment. "Being put in PAR can definitely be a scarlet letter," he noted. Julia Koppich, a San Francisco-based education consultant and co-author of the 2011 PAR study, put it this way: "For California, the big challenge is it's a program that appears to be punitive, because it only functions in most districts for teachers who are professionally in jeopardy."

Nichols, of the department of education, acknowledged this problem and also pointed out that in 2009, the state stopped appropriating funds directly for these programs, which means PAR is used less frequently across the state. "There's no pretending that PAR doesn't have sort of a PR problem," she said. "When people are placed in it ... they are not seeing it as support. They are seeing it as a negative."

Nichols said that, anecdotally, PAR programs across the state have a "very, very high success rate," meaning a majority of teachers finish the program and continue teaching. (The state, however, does not maintain statistics on PAR outcomes — or demographic data on those referred, for that matter.) She said she was unfamiliar with the specifics of Berkeley's PAR program.

In BPAR, a teacher follows written improvement plans from his or her evaluator and spends the year working with a consulting teacher who visits the teacher's classroom for regular observations and debriefings. Teachers in BPAR are also continually evaluated by their supervisors. A panel hears progress reports from the consulting teacher and in a final meeting in the spring can recommend that the superintendent move to dismiss the employee. The panel may also decide that the teacher has been successful and should exit the program or can recommend a second year in BPAR.

It's unclear how often teachers referred to BPAR have faced dismissal or have decided to quit or retire early. Coplan, the Berkeley Unified spokesperson, did not respond to my requests for this data and also downplayed the district's role in PAR in an initial email to me, writing, "BPAR is a peer review process, that is simply aided by Human Resources, so I would suggest that you start with the Berkeley Federation of Teachers."

Reached by phone, Cathy Campbell, president of the Berkeley teachers' union, also declined to comment on BPAR. The union has been unsupportive of the Berkeley High teachers who alleged that they were wrongly placed in BPAR, according to Crowell and Daly (two of the three Berkeley High teachers referred to PAR this academic year). In addition to complaints against the district, Crowell has also filed a formal grievance against the union over BPAR; in it he argues that the union has been complicit in the discrimination associated with the program. Campbell sits on the BPAR panel, which, according to the union, is made up of four teachers chosen by the union and three administrators selected by the district.

In an online explainer of BPAR, the union presents the program as a fairer way to protect teachers, noting that in the past, "the District could move to dismiss a teacher for cause with no opportunity for the teacher to receive support and to improve. The goal for all PAR Referred Teachers is for them to receive high quality coaching and feedback to allow them to meet the California Standards for the Teaching Profession and to exit the PAR program."

In this way, "it provides a check on the quality of the evaluation," said Anthony Cody, a retired Oakland teacher who has worked as a PAR consulting teacher and sat on Oakland's PAR panel. "All systems need checks and balances." He said that PAR panels, for example, can review poor evaluations and determine that an evaluator was unfair and that an unsatisfactory rating was unmerited.

Berkeley teachers' union officials, in the letter they send to employees referred to BPAR, state: "The [consulting teacher] should be supportive and helpful, but her role is not to 'take your side.'" This consulting teacher may suggest strategies for classroom management, model lessons, and provide templates for planning and assessment.

The letter concludes: "On a final note, we have found that few teachers look forward to participating in BPAR, but many say afterward that it was a valuable and helpful experience."

But teachers who have recently experienced BPAR said the program does little to help them improve their teaching, and can quickly turn into a personal and professional nightmare.

On the evening before the first day of school last September, Lucinda Daly screamed so loudly inside the kitchen of her North Berkeley house that a neighbor heard and called to ask if she was okay.

"I had a meltdown," recalled Daly, who has been teaching visual arts at Berkeley High for fifteen years. "I went in the kitchen and screamed for five solid minutes." It was a petty argument with her teenage daughter that set her off, but reflecting on the incident today, she said she realizes she was clearly misdirecting her anger. While Daly loves teaching — she has been in the profession for more than 25 years — she was dreading going back to school. The spring of 2013 had been one of the most difficult times in her career as she fought with Berkeley High's administration about her poor evaluations and ultimate placement in BPAR. Starting in the 2013-14 academic year, Daly would begin her year of BPAR, which would mean constant scrutiny, regular classroom observations, and an ongoing fight to keep her job. As a single mother preparing to send her daughter to college, a lot was at stake.

She received an initial negative evaluation in the fall of 2012, which, she said, was the first time she had ever received a poor review in her long tenure at Berkeley High and in her 25 years of teaching. For several months, the "improvement needed" marks from Vice Principal Jorge Melgoza continued. In her view, the criticisms were all unwarranted — nitpicky comments on her teaching style, which she said has been consistent and strong for years. As she struggled to contest these reviews with little support from the union, she said she soon learned that she could be placed in BPAR, a program that she had never heard of prior to Melgoza's 2012 evaluations. Her mental health quickly deteriorated, and, as a result, she began taking anti-depressants and going to therapy, Daly recalled. "It was a horrible situation."

This kind of stress is common for those in BPAR and those at risk of entering the program, teachers said.

"This is about my job being on the line and it goes right to my core," said Scott Willson, a 56-year-old Berkeley High math teacher in his fourteenth year at the school. "It's about my house, my family, putting food on the table. I take this very seriously. I'm not ready to retire financially. But this has taken a toll on me physically and times-ten emotionally and psychologically.

"BPAR and the threat of BPAR are supposed to be something that provides the incentives for teachers to get better," he continued, adding that, in practice, "it has the opposite effect .... By taking its physical and emotional toll on me, it's made me a worse teacher for the last month."

One teacher at Berkeley High who was assigned to BPAR — and whom the Express has agreed not to identify because she fears retaliation from administrators — said her teaching also suffered as a result of the anxiety associated with her evaluations and placement in the program. This female teacher of color, who has been at the school for more than a decade, said she was unfairly placed in BPAR after her evaluator fundamentally misunderstood her lessons. But at the same time, she said, "We did not have one single discussion about education, nothing about philosophy, nothing about pedagogy, nothing about my goals." Her attempts to contest the evaluations were unsuccessful, she said, noting that she felt her rebuttals were completely ignored.

"I started getting sick sick," she added, noting that she regularly suffered from panic attacks and nausea, and sometimes had to leave work early as a result. "I was strung out on stress."

The impact on her health manifested in a variety of troubling ways. She said she got into multiple car crashes. And one day, she suffered from a moment of severe disorientation during which she found herself completely lost in the hallways of the school building. "It was really frightening."

The ironic part, she said, is that the net impact on her teaching was negative. While some of the personal coaching in BPAR was helpful — all teachers can benefit from some form of one-on-one guidance, she said — the anxiety stemming from a potential dismissal far outweighed any benefits. "It becomes a self-fulfilling prophecy. And they still want to call it support? Who are we kidding?" In addition to missing some classes due to stress-related illnesses, on multiple occasions while in BPAR, she lost her place in the middle of a lecture, unable to recall what she was discussing.

Within Berkeley High, she added of BPAR, "it's so humiliating and embarrassing. It's this secret shame. And when people do find out about it, you become a pariah."

A 2013 survey, coordinated by union site representatives with a focus on teacher evaluations, shed light on how tensions with supervisors have had broader impacts on the health of some educators. Out of 94 Berkeley High teachers who responded, roughly forty had a negative response to the question "How do you feel about the security of your job?" At least sixteen, in response to a follow-up question, provided specific comments about the kind of stress they've experienced. For one question soliciting feedback on whether teachers felt their evaluators were biased against them or their style or pedagogy, 19 out of 82 who responded criticized their evaluators and the process.

The survey did not ask about BPAR, though a handful of teachers brought it up in their written responses, saying it had become an unfair tool for harassment or discrimination; other respondents, however, defended the program as fair, arguing that the backlash against BPAR has been unproductive.

Crowell's unfair labor practice complaint sheds light on some of the broader tensions around BPAR at Berkeley High that have apparently been brewing for several years. The complaint includes a transcript of a 2011 meeting between Scuderi, the principal, and two union site representatives, on the topic of BPAR. (An African-American teacher who had been placed in the program decided to send out the transcript to colleagues after the demographic data was released last spring, according to Crowell.) The most noteworthy part of the conversation is an alleged admission by Scuderi that has, in light of recent controversies, fueled concerns that the district may be aggressively and unfairly using BPAR.

According to the meeting notes, in response to criticisms that the evaluation process had become too punitive, Scuderi replied: "Our BPAR numbers are actually low. I've been hearing 'You don't use the BPAR process enough.'"

Without spending time in the classrooms of BPAR-referred teachers — and without reviewing a large sample of teacher evaluations at Berkeley High — it's difficult to definitively know whether an individual referral was truly justified or not. But as some critics of BPAR have argued that, if in fact these evaluations and subsequent referrals are carried out in a discriminatory manner, or if teachers who speak out are unfairly targeted, it is clearly the students who stand to suffer the consequences. And it's not just because teachers may face negative mental health impacts from BPAR and the evaluation process.

When it comes to allegations of age discrimination, BPAR critics point out that a flawed evaluation system could have a detrimental impact on students; that is, if the district goes after older teachers because of their higher salaries (or due to other subtler forms of ageism), students may end up losing teachers with the highest level of education and the most classroom experience.

Daly, the longtime visual arts teacher assigned to BPAR this academic year, makes the case that she was a target of age discrimination in her Fair Employment and Housing complaint. For starters, she is 61 years old and is at the top of the district's pay scale for teachers — which ranges up to about $80,000 a year — given her extensive post-graduate education and years in the profession. In fact, the BPAR demographic data, which is included in her complaint, shows that 31 out of the 41 BPAR-referred teachers from 2002 to 2012 were highly educated, which means they also were among the best paid. Further, her complaint alleges that Melgoza, her evaluator, made this statement to Daly's department chair, in reference to Daly: "Old teachers think they can teach in the same old ways." (The complaint includes an email from the chair confirming that Melgoza said this or made a comment similar to it.)

Daly shared all of Melgoza's evaluations with me, highlighting some comments that she thought were particularly absurd. For example, he reprimanded her for pausing her lecture to address a student's request for glue: "You place her needs for glue above that of the whole class," he wrote in October of 2012. The following month, he marked her up for the fact that two students were putting on mascara for "nearly two minutes" before Daly stopped them. "It was appropriate that this behavior was addressed but troubling that they felt this was acceptable," he wrote. In a January evaluation, he noted that a student was texting on his phone and that after Daly told him to stop and walked in the other direction, "he pulls it out and is busy playing his game again." These kinds of observations, mostly tied to student engagement and flaws he observed in her "instructional strategies," added up to enough "improvement needed" marks that Melgoza assigned her to BPAR.

As evidence that she was unfairly targeted, Daly's complaint points to a positive critique from a different observer that year and also notes that Melgoza, evaluating one of the exact same photography lessons two years earlier, gave her nearly all-proficient marks. "It is very difficult for me to understand how the quality of my teaching has diminished so much in such a short time, especially considering that I continuously strive to improve my pedagogy," Daly's complaint states. "I believe that I am a better teacher today than I was two years ago."

In an interview, she said it seemed that Melgoza failed to recognize that her photography class is by nature a creative one. "What a person reviewing this class needs to do is look at the actual work that students are doing. My supervisor has never looked at a single work of their art." She said it seemed clear that he was simply checking off a list of items with the intention of trying to ultimately push her out of the school. Also included in her complaint are nearly thirty individual letters of support from former and current colleagues, parents, and students.

Melgoza did not respond to requests for comment. When asked about concerns of age discrimination during a meeting with Daly and her union site representatives, Principal Scuderi said he would not discuss "district BPAR issues," but said the recommendations "are not based on salary step or age," according to a transcript provided in her complaint.

Daly's discrimination case is still under investigation at the Department of Fair Employment and Housing. In the meantime, she has spent the last year participating in BPAR, which, she recently learned, she has successfully finished. She appreciated the guidance of her consulting teacher, who she thought helped her develop some useful new techniques. But, she said, "the students' work is no better than it was before."

Willson, the math teacher who said he narrowly avoided BPAR this year, said the targeting of veteran teachers does not surprise him. "The older teachers are there to provide long-term knowledge and institutional memory. If you don't want to hear that or you want to do it your own way, you might feel threatened by those older teachers." He thinks this kind of ageism was partly why he started to receive poor reviews: "They're just looking at all the teachers in those categories, and as soon as they see one little nick in your armor, wham, let's put you in BPAR."

He said his evaluators were giving him "improvement needed" marks for problems that were very minor or out of his control. This year, Willson agreed to teach one of the most difficult courses in the department — Algebra One for juniors and seniors. Students typically take algebra in eighth grade, which means that most of the students in Willson's classes have failed the course three or more times.

Willson said he is generally good at working with such students and argued that it was unfair for his evaluator to criticize him for minor behavior problems, like students texting. He also received negative marks for spending too long on individual work time; Willson, however, argued that this strategy gives him an opportunity to help students in a more direct manner — answering their individual questions, for example — which can be most effective for those struggling with the material. "The one-on-one teaching is appreciated by the students. It's asked for by the students .... That's how they improve and move forward. I was just hammered for teaching that way."

He argued that more broadly he was essentially punished for taking on some of the most difficult students, which, in turn, could send a message to other teachers to avoid these kinds of classes if they don't want bad evaluations.

The end result, he said, is that these students who have already fallen behind, are only further neglected.

With his time off, Brian Crowell has done some research on peer assistance programs in other districts in California. He soon hopes to get data from the San Francisco Unified School District, where he has been in contact with one African-American teacher who filed a racial discrimination lawsuit over his placement in PAR. "To me, this is a civil rights issue," Crowell said.

And it's a concern that extends beyond California and PAR. Humphrey, one of the experts on PAR, pointed to a controversy in Boston's public school system in which data revealed that black and Hispanic teachers were more likely to be deemed unsatisfactory or in need of improvement than white teachers in the evaluation process. (The disparities were reported last year in the Boston Globe.) In those public schools, teachers over the age of fifty were also more likely to get negative reviews.

"It's a huge concern," Humphrey said. "It requires a really hard look at what it is that you are evaluating."

While Crowell wants to continue to shed light on inequities in teacher evaluation, he also wants to teach again. After months away from the conflicts at Berkeley High School, his health has improved, he said, noting that back in September, he was sick enough that he truly could not work anymore. His medical leave ends in August, by which time he is hopeful that he will be more than ready to return to the classroom.

"I miss teaching and I miss the students," said Crowell, who lives with his wife and two young children in Oakland. But, he added, "I don't plan to go back to work under the same hostile conditions."

As things stand, a return to Berkeley High for Crowell could likely mean entry into BPAR, since he was referred last year but never began the process. He remains staunchly opposed to the program and what he sees as its inequitable application at Berkeley High — but he also does not want the school to lose an African-American teacher due to BPAR. As he and his supporters have noted, it can be detrimental for students of color to see one of the few black teachers at the school face this kind of backlash; when the BPAR controversy first ignited last year, students created a Facebook page called "Save Mr. Crowell from B-PAR, keep the best teacher at Berkeley High." He said he still gets emails of support from students today.

"His classroom was a safe place to talk about real issues," said Cat Priestley, Berkeley High's 2007-08 student body president, who had Crowell for economics and government in her senior year. She recalled engaging discussions on the presidential election. "His class was the best, because it was actually taking us seriously as voters. What I really appreciated about his class was he didn't take the approach of, 'Let me tell you about this election, let me tell you about this process.' It was, 'I want to hear your voices.'"

At Berkeley High, Crowell said he has regularly heard a similar comment of support that he felt was especially revealing. Upon graduation from high school, students of color would tell him that he was the only black teacher they had had in their entire K-12 education in Berkeley.

CTA Officials Helped Privatizer and Union Buster Billionaire Reed Hastings Get Proposition 39 Passed

Prop. 39 Includes Bonus For Charter Schools / Furnished, equipped facilities are guaranteed

But the agreement between two of the state's fiercest Proposition 39 proponents -- Hastings and the teachers union -- has given charter operators a significant boost unseen in many other states.

"What was happening to charter schools was that they were getting the leftovers," said Wayne Johnson, president of the California Teachers Association. "They ought to be entitled to facilities that are adequate. It's just a matter of equity."

https://www.sfgate.com/education/article/Prop-39-Includes-Bonus-For-Charter-Schools-2728568.php

Julie N. Lynem, Chronicle Staff Writer Published 4:00 am, Monday, November 13, 2000

2000-11-13 04:00:00 PDT PITTSBURG -- An agreement between wealthy Silicon Valley entrepreneurs and the California Teachers Association has made the state's charter schools major beneficiaries of Proposition 39.

The union -- once opposed to the rapid proliferation of charters -- agreed to join forces with Reed Hastings, a Silicon Valley businessman and state Board of Education member, and include a provision in the measure requiring school districts to accommodate charters as they do traditional public schools.

For California's 270-plus charter schools, finding classroom space has been the biggest obstacle to success. Each year, dozens of charters are crippled because they cannot find a site or the funding to lease space. Unlike traditional public schools, charters -- independently run public schools -- do not receive funds for facility needs.

Charter schools in the Bay Area, where commercial space is at a premium, have found setting up shop particularly difficult.

Students at Aurora Charter High in Redwood City had to study in a park before they moved to their present site -- a former furniture store. When Leadership High School lost its San Francisco lease earlier this year, students had to receive lessons on a BART train. And when Gateway High School was started in San Francisco in 1998, Principal Peter Thorpcould not secure a site until two days before classes were scheduled to begin.

But the agreement between two of the state's fiercest Proposition 39 proponents -- Hastings and the teachers union -- has given charter operators a significant boost unseen in many other states.

Before, school districts only offered unused space. Now, Proposition 39 -- which reduced from two- thirds to a 55 percent majority the vote school districts needed to authorize local bonds for school construction -- will guarantee that students who attend a charter school in their district have furnished and equipped facilities that are "reasonably equivalent" to the other buildings in the district.

RELATED STORIES

Report critical of charter schools / Uncredentialed teachers, funding shortage, racial isolation cited

Brooke Dollens Terry: Charter schools can help state solve dropout woes

Investing in charter schools is a smart idea for Texas

TEA study suggests charter schools not cheaper

All school districts in the state will have to abide by the provision no later than 2003, or sooner for any district that passes a bond measure after Proposition 39 takes effect.

The Howard Jarvis Taxpayers Association, a leading opponent of Prop 39, could put a measure on the ballot in 2002 to reimpose the two-thirds requirement. But association officials said they would not seek to repeal the charter school provision.

Although the provision became part of Proposition 39 at the urging of its supporters, representatives of the state's teachers union say they do not oppose it.

"What was happening to charter schools was that they were getting the leftovers," said Wayne Johnson, president of the California Teachers Association. "They ought to be entitled to facilities that are adequate. It's just a matter of equity."

But what remains unclear is how much the proposition's charter language will expand the charter movement and what impact it will have on traditional schools, already scrambling for space. Under the new provision, schools with fewer than 80 in-district students enrolled for the year may be denied by the school district.

The Redwood City Elementary District is so tight on space that it could no longer extend a one-year lease to the city's Aurora Charter High School, said Superintendent Ronald Crates. The school went without a home for months before moving into a former furniture store. But that arrangement is only temporary, leaving the school's future uncertain.

"I'm a schools-of-choice advocate," said Crates, "but even if a charter had the money to build a school, where would you do that? What we see in Prop. 39 is that you have to put out all the stops and do what you can to accommodate charter students. But not at the expense of the students attending the school district."

Noel Gallo, an Oakland Unified School District board member, said the district is searching for buildings to accommodate its elementary, middle and high school students.

The district, he said, already has granted about a dozen charters, which operate facilities separate from the district. If more charter schools were to request facilities, the district would be hard-pressed to find any space.

"It does put an additional burden on a public school system already struggling with the current situation," Gallo said. "Our directive has been . . . we'll support you. But you have to acquire your own site and the expenses that go along with it."

Districts will now have to weigh the decision to grant charters more carefully than in the past, said board member Jean Quan.

"It's all going to make people more serious about granting charter schools," she said. "Charter schools have problems with facilities, but because it wasn't our problem, we would grant them. Now, can we be so liberal with someone who may not have a good track record?"

Hastings, the state Board of Education member, argues that the provision will not add to the space needs of school districts because charter school students come from the same pool of students that go to public schools. In the next three years, districts will have time to build enough buildings to house all students.

"It just stops discrimination against charter school students," Hastings said.

Thorp said his school, Gateway High in San Francisco, pays monthly rent to the San Francisco Unified School District. The school also has spent more than $300,000 to renovate 200,000 square feet of classroom space -- money that could be spent on the school program.

"Proposition 39 will allow the success we're seeing in charter schools to happen much more quickly because we will be able to spend money where it's needed the most."

Hastings, Reed "Disrupting the Education Monopoly" With the Support of CTA/CFT

Disrupting 
the Education 
Monopoly

A conversation with
 Reed Hastings

By Joanne Jacobs

http://educationnext.org/disrupting-the-education-monopoly-reed-hastings-interview/

Netflix CEO Reed Hastings has given millions of dollars to start charter schools. He's put millions more into developing education software to personalize learning. But he doesn't just give money. He makes things change. And he is not a fan of school boards.




Added to the calendar on Monday Mar 5th, 2018 10:40 AM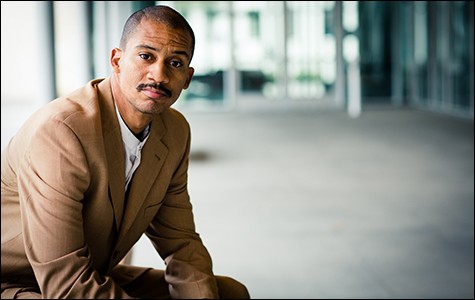 Berkeley Federation Of Teacher BFT steward Brian Crowell defend teachers targeted by PAR and found out that his president was on the payroll of the district under PAR to target, bully and retaliate against senior teachers, African American and Latino teachers. He then was targeted by his union president and PAR to get him fired. The CTA and their lawyers are aware of this corruption and collusion and continue to support it.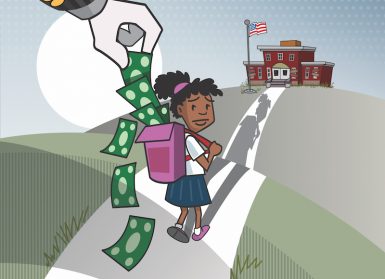 The siphoning off of over $6 billion from public education is leading to further attacks on African American students and resegregation. The NAACP is calling for a moratorium on charters but Eric Heins and the CTA and NEA/AFT leadership are pushing for more charters that are unionized so they continue to get their dues. They are helping to create a reactionary two tier education system. They are also supporting the undermining of the CalSTRS because the charters are not paying into the public school teachers pension system and instead setting up a two tier system.
CalSTRS, Spiking, Teacher Pensions, Charters, Cover-ups & Whistleblowing With Pension Analyst Scott Thompson
https://youtu.be/KM5VX8oBQbI
We are 100% volunteer and depend on your participation to sustain our efforts!
Get Involved
If you'd like to help with maintaining or developing the website, contact us.