From the Open-Publishing Calendar
From the Open-Publishing Newswire
Indybay Feature
Capitola Renters Face Mass Eviction After Morgan Hill House Flipper Buys Their Buildings
Renters in 8 apartments at 2651 and 2661 Fresno Street face eviction in April after their buildings were bought by a Morgan Hill based house flipper. Tenants are looking desperately for new homes after ten to forty years spent in these apartments. Housing prices have skyrocketed since they moved in and some are searching as far away as Washington State.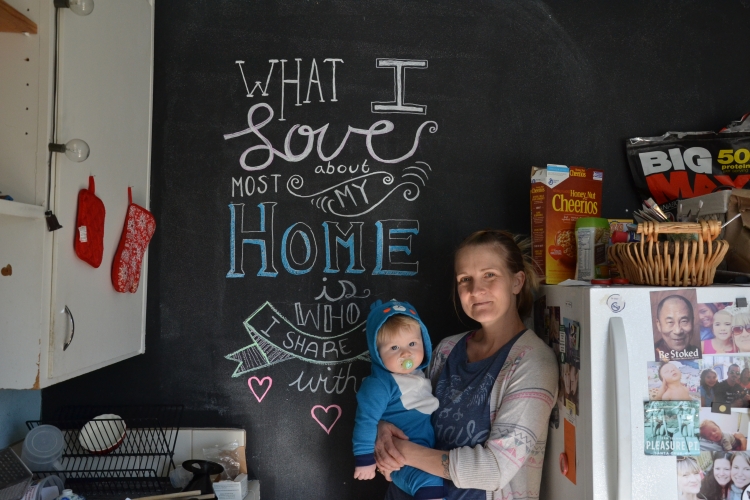 When Maria Anderson reached out for help from the community, she found very little. She contacted each Santa Cruz city council member and even a county supervisor. The only response she had – from a council member – didn't turn into an extended conversation because the council member couldn't open her message link.

Maria is one of many tenants facing eviction from eight units in two apartment buildings at 2661 and 2651 Fresno Street in Capitola. The buildings were sold just over a week ago to a house flipper registered at 305 Vineyard Town Center #195 in Morgan Hill. The buyer – Charity Homes, LLC – is owned by John Francisco Paiva who, according to a 2014 press release from the San Jose Real Estate Investment Club, is a former executive with Cisco Systems and has acted as the full time president of Charity Rehabbers, LLC since 2013. Soon after the purchase cleared – and despite the previous owners' assurances that they would ask Paiva to be considerate of the residents' long tenancies – each apartment in the two buildings received 60 day notices to quit.

Charity Rehabbers' motto 'Rehabbing Homes. Improving Neighborhoods & Supporting Charities' rings hollow to Maria. "We don't need rehab, we ARE a neighborhood!" she says. Maria is a nurse at the Locust Street Family Health Center clinic and she's angry because she sees this move by Charity Homes as damaging to the community. "I immunize children in this county," she yells, exasperated. Her neighbors too are longtime residents and perform necessary services in the area that support other residents in their day to day lives.

"Liz rolls burritos for the homeless downtown and she's lived here 20 years. Robin is 3 years from retirement, working in county mental health services, but won't be able to retire yet because of what a new place would cost."

Liz has her own frustrations with the way unreachable housing costs are affecting poor and working people in the community. "What's happening to SC is really stunning," she says in disbelief, "You need to be a freaking CEO of a dot com company to live here. We're working people but we're at the low end – we got priced out."

The tenants on Fresno Street are looking for new places to live, but pickings are few or out of reach nearby. Robin is considering moving to Felton, where she and her some can better afford housing costs. One twenty-year renter on Fresno – a longtime employee of legendary surf company O'Neill – may have to find a new home in Salinas. Maria has been looking too, but has been rapidly discouraged by the experience. "Craigslist feels dirty and shitty like you need to take a shower after an hour," she says, venting. "You show up to an open house and so do twenty other families. I have twenty thousand dollars in student loans so everyone on the planet has better credit than me. I have two dogs – I might as well be carting around two serial killers!"

Before we met, Maria asked her partner and children to go for a walk to avoid upsetting them with our conversation. "Even if I do stay and pay $2500 a month for a too-small place and live there for ten years, at the end I'll have nothing to show for it. I want my kids to be able to buy their own homes and live near me."

Maria and her partner will likely move out of state and are considering going to Washington. She is bitter about being forced to leave - she's lived in Santa Cruz since she was 18 years old, moving here with her father when he came to the city from New Mexico. In the courtyard between the two buildings, under the redwood tree that shades the shaggy lawn there, she states with a kind of indignant acceptance, "SC is a dead end with a view. I want to stay and fight and dig in my heels but I'm going to be once of the casualties, the statistics. I want city council members, county supervisors to Step. Up." Maria doesn't expect a "fairy godmother. I know nobody's going to save me but I want people to know Liz made burritos for the homeless, that Elfin was the O'Neill Surf Report guy, that Marcos works for Fox Racing."

The Fresno Street tenants have until April 16 to move out of their homes.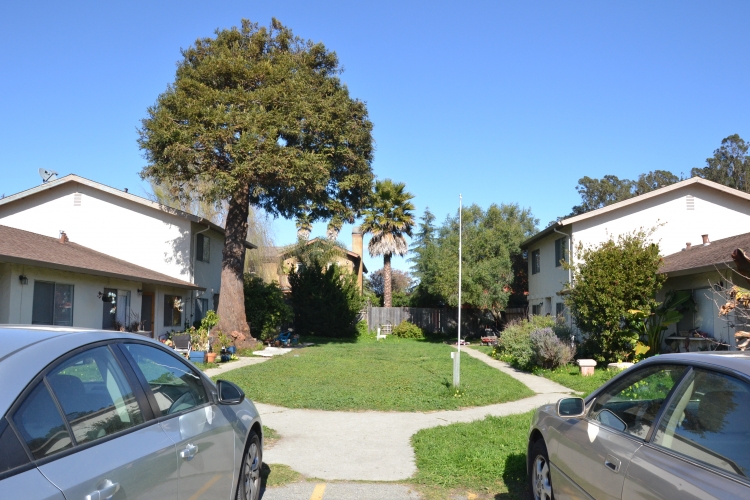 We are 100% volunteer and depend on your participation to sustain our efforts!
Get Involved
If you'd like to help with maintaining or developing the website, contact us.