From the Open-Publishing Calendar
From the Open-Publishing Newswire
Indybay Feature
Keep New Leaf Market Organic!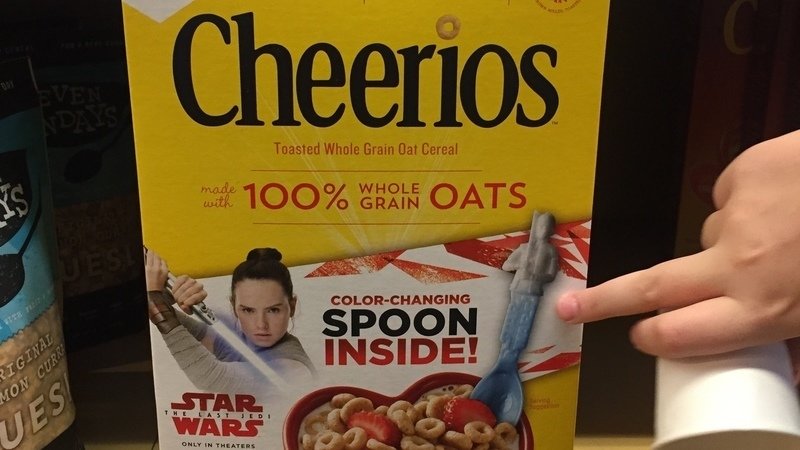 Full text of the petition:
In January of 2018, New Leaf overhauled the products in their Westside store to include conventional foods such as Karo syrup, C&H sugar, and Cheerios as required by their parent company, New Seasons.
New Seasons openly states that they are not a health food market chain and sell both conventional and organic foods, like Safeway. They are now beginning to experiment with mixing in conventional foods at New Leaf. As a small chain, they are responsive to strong customer reactions to products, so your voice can make a big difference quickly!
Sign this petition to keep New Leaf a health food store, not a mixed conventional-organic supermarket!
In our county, there is a Safeway within a few blocks of each New Leaf, not to mention Trader Joes, Shopper's Corner, Nob Hill, and Costco, all already offering the same conventional-organic mix of foods New Seasons is proposing. We don't need another Safeway.
Our dollars have grown small health food manufacturers - many are now big enough to be able to fill orders for behemoths like Costco. But all these manufacturers had to begin with health food stores first. Health food stores are nurseries for the foods we want to see more of!
When New Seasons purchased New Leaf, New Season's CEO Wendy Collie made this statement:
"At this point and time [New Leaf's] brand and concept is very well received and loved in northern California," Collie said. "There's no reason for us to change that. Over time, we'll continue to look at what the customers want."
Sign this petition to let Wendy Collie know WE WANT HEALTH FOODS AND MORE OF THEM, THE MORE AFFORDABLE THE BETTER!
I'm asking New Seasons to commit outright to the health food model for their New Leaf stores. I will be sending this petition directly to the CEO, so please feel free to add your view points to the comments when you sign!
I'm a local mom who committed to organics when pediatricians instructed me to make sure the first foods my children ate were organics, sparking a lot of research and learning on my part. I buy health foods whenever I can, and dream of them costing the same amount as conventional foods. Thank you for joining me in asking New Leaf to uphold their health food commitment!
-Hamsa Merlet
NOTE: The Felton and Boulder Creek New Leaf stores ARE NOT part of New Seasons, so keep shopping at and supporting these two stores! All other New Leaf stores belong to New Seasons, although not all have transitioned to the New Seasons business model yet.
(Quote source:
http://www.oregonlive.com/business/index.ssf/2013/11/new_seasons_market_buys_califo.html
---------Worked up about this? Want to do more?---------
* You can call the New Seasons corporate office to leave a message about your opinion; push '5' in the phone tree to get right to the voicemail: (503) 292-1987
* You can call the New Leaf central office at (831) 466-9060
* You can let your local New Leaf managers and checkers know how you feel!
* If you're looking to take your shopping money elsewhere, consider Staff of Life, which is a totally local independent store, and Farmer's Markets!
Sign the petition to keep New Leaf Market organic:
https://www.change.org/p/new-seasons-ceo-wendy-collie-keep-new-leaf-organic
Hamsa Merlet writes:
Feb 16, 2018 — There is quite a bit going on this week with New Seasons and our New Leaf markets! Highlights you might want to know:
- New Season's CEO Wendy Collie has resigned.
- A planned New Leaf market for Carmel has been canceled.
- The New Leaf markets in Felton and Boulder Creek are disassociating themselves completely with New Leaf and rebranding their stores under the name "Wild Roots Markets" by April. (Note that these two stores were never purchased by New Seasons to begin with, so shop away!)
In light of the CEO's resignation, I'll look for an alternate person to send this petition to. In the meantime, this is a great time to be loud about what you want to see for New Leaf as new management comes in and takes stock of how the business is doing and changes that could be made. You can share this petition on Facebook, and you can call New Seasons' corporate office (Press 5 to leave a message with your opinion: (503) 292-1987).
Thank you all for listening, and sharing!
Hamsa
(Thanks to Anandi for alerting me to the latest New Seasons news!
Source:
http://ediblemontereybay.com/blog/felton-and-boulder-creek-markets-leave-new-leaf-group/
)
We are 100% volunteer and depend on your participation to sustain our efforts!
Get Involved
If you'd like to help with maintaining or developing the website, contact us.