From the Open-Publishing Calendar
From the Open-Publishing Newswire
Indybay Feature
California: Threats of Large Scale ICE Raids & Knowing Your Rights
Given recent threats of large scale ICE raids, the ACLU of Northern California wants to make sure you know your rights and have access to rapid response hotlines set up in the Northern California region. (see below)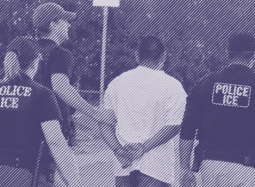 Know your rights if ICE confronts you
Independent of your citizenship status, you have constitutional rights!
Do NOT open your door. ICE can't come into your home unless they have a signed search warrant or you let them in. If officers are at your door, ask them to pass the warrant under the door before you open it. An arrest warrant (or an administrative warrant of removal) is not enough to come inside you home. If ICE officers want to enter your home, they must have a valid judicial search warrant that says the officers have a right to enter or search that particular address or areas specified. If the agents don't speak your language, ask for an interpreter.

Check out the warrant. Look at the top and at the signature line to see if it was issued by a court and signed by a judge. Only a court/judge warrant grants ICE permission to enter your premises. One issued by DHS or ICE and signed by a DHS or ICE employee does not.
Do NOT resist If ICE agents force their way in. Say "I do not consent to your entry," but do not physically resist.
Tell them you want to speak to a lawyer. ICE can use anything you say against you in your immigration case, so claim your right to remain silent! Say, "I want to speak to a lawyer and choose to remain silent."

Do NOT sign. Be careful what you sign. ICE might ask you to sign forms agreeing to be deported without first seeing a judge.

Afraid to go back? If you get arrested and there is a final order for your deportation, be sure to let agents know if you have a fear of returning to your home country.

Find an attorney. If you get detained, don't give up hope! Get a trustworthy lawyer and explore all options to fight deportation.

Report raids or checkpoints. (see Rapid Response numbers below)

Document. If it's possible, take photos, videos, and notes on exactly what happened. Write down badge numbers. Note if ICE interferes with your right to take photos or video.

Download the ACLU's Mobile Justice App and use it to document raids or report ICE actions.
Find a person in detention
Be prepared
Make sure your family knows:
Your A number so they can find you if you get arrested;

The phone number of a trusted resource for immigration legal advice; and

Which friends and relatives can help with family obligations.
For information on what to do if ICE comes to your workplace, click here. 

For more Know Your Rights information click here. 
Northern California Local Rapid Response Hotlines
The following are hotline numbers for local rapid response networks. These numbers are meant for EMERGENCIES ONLY to report ICE activity and enforcement actions. 
If law enforcement enters your home without consent or a warrant or is threatening or abusive, contact the ACLU of Northern California. 
It would be helpful if this was posted in Spanish, not just only in English. Can someone translate it?
We are 100% volunteer and depend on your participation to sustain our efforts!
Get Involved
If you'd like to help with maintaining or developing the website, contact us.