From the Open-Publishing Calendar
From the Open-Publishing Newswire
Indybay Feature
Related Categories:

Santa Cruz Indymedia | Health, Housing & Public Services
Too Many Sheltering Questions, Too Few Answers
Time to Refocus the Conversation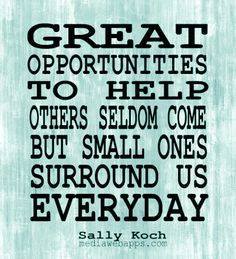 Santa Cruz Police Chief Andy Mills' new policy concerning houselessness has had a broad and profound impact on our community. But perhaps the most important and dramatic effect has been to refocus our attention and the community discussion on the continuing lack of available shelter spaces for those of our residents who experience houselessness on a nightly basis. The Chief has rightly characterized his concerns in social, moral and legal contexts. However, let us here consider only the practical aspect of an approach that is neither reasonably calculated to succeed nor realistically able to yield satisfactory answers, i.e., housing the houseless.

From the federal level on down, almost every effort to support people experiencing houselessness is based upon the "housing first" model and this has become the mantra for elected officials and agency heads alike. Indeed, it is part and parcel of the new "best practices" approach to addressing any problematic issue. In Santa Cruz and Santa Cruz County, our elected and civic leaders have uniformly, and in my view, blindly, adopted the "Smart Solutions" approach which relentlessly advocates for a "housing first" model as an answer to the challenge addressing houselessness. Perhaps it assuages some deep ceded liberal guilt to apply the simplicity of Occam's Razor to the issue and assume that "houses" are the answer to "houselessness". However, in my view this approach is impractical in that it all but ignores the present reality of our local housing market and, worst of all, is seemingly heedless to the size, character and complexity of our houseless community. And this is the bane of our elected leaders. Rather than looking at approaches that can work for our particular situation, they continue to believe that a model which found success elsewhere will surely succeed here; failing entirely to consider that any arguably "best practice" strategy will only find success if it is appropriately tailored to our community's unique composition and needs. So, let's impartially examine the likelihood of success of a "housing first" model as applied to our houseless community.

By anyone's estimation, the City of Santa Cruz is 90 plus percent built out so ask yourself these questions: Can any amount of mixed use, multi-story, high density development provide the number of units required to, even in theory, address the need for housing our houseless? Are even the merest fraction of these new units "affordable" for the houseless under any definition you chose to apply? How many will be "transitional supportive housing" units which is by far the greatest need and best hope for housing our unsheltered residents. Another question: How many of these new units will be developed for market rate sale? How many will contribute to our already inadequate rental stock? We are a highly intelligent, highly educated community but we continue to pursue the false hope of a "housing first" model ignoring the reality that the path we are pursuing cannot hope to keep pace with our current houseless population. It is realistic to believe that housing development that grows geometrically can keep pace with a houseless population that grows exponentially? And even if this did "pencil out" as developers so love to say, how long will our unhoused have to stand in line, outside and unsheltered, while this grand plan lumbers toward its inevitable failure? Too many questions; too few answers. And so we must refocus, as I believe the Chief is inspiring us to do, on the questions that can yield answers in the near term, and hope in the long.

Where are the programs that build shelter space capacity to accommodate our houseless population? Where are the year-round "walk up" shelters? Where are the designated family shelters? Where are the Safe Spaces Recreational Vehicle Parking Programs for the vehicularly housed? Where ate the Safe Spaces Sleeping Programs that could provide transitional shelter for those needing a temporary starting point for reentry into the employment market? These are the questions we can, and should, find answers to.

There are many men and women of good will who believe that a "housing first" model is the best hope for creating positive outcomes for people experiencing houselessness in our community and my words here should not be taken to demean those good faith efforts. But Chief Mills' new and enlightened policies should be a wake-up call to our community to reexamine the efficacy, if not the humanity, of our entire approach to houselessness. It may not provide answers. But it should surely prompt us to ask the right questions.

We are 100% volunteer and depend on your participation to sustain our efforts!
Get Involved
If you'd like to help with maintaining or developing the website, contact us.