From the Open-Publishing Calendar
From the Open-Publishing Newswire
Indybay Feature
Related Categories:

East Bay | Government & Elections
Richmond Progressive Alliance Take-over By Mike Parker Who Now Wants To Annex N Richmond
Mike Parker has apparently taken over the Richmond Progressive Alliance and is now support Mayor Butt to take over N. Richmond for corporate speculators and developers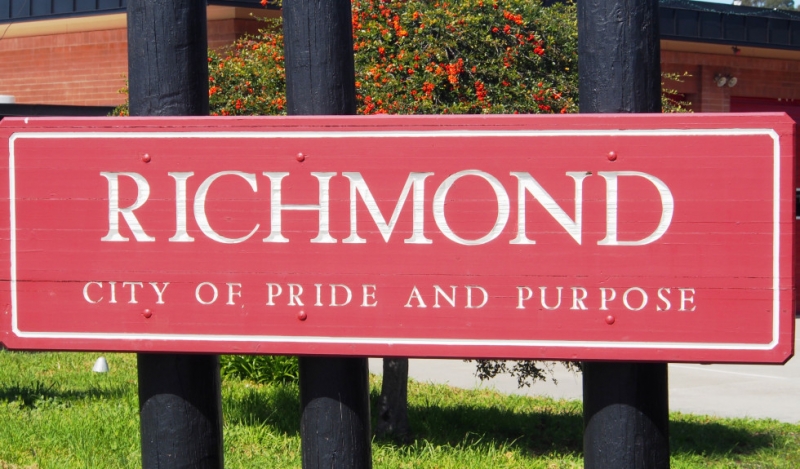 Richmond Progressive Alliance Take-over By Mike Parker Who Now Wants To Annex North Richmond For Property Speculators
Friends,
As a former member of the Richmond Progressive Alliance (RPA) steering committee, I am writing to express my opinion that the RPA's rank and file needs to do some soul searching about Mike Parker's role in the RPA. I'm speaking as a community activist who has an investment in the community just as many of you have.
Mike Parker supports annexing North Richmond. On the City Council, only Tom Butt supports annexing North Richmond and he does so for all the wrong reasons. In fact, at this time there are no good reasons for annexation. Did North Richmond come before the Council and ask to be annexed? If not, why are Butt and Parker so interested in pushing for annexation?
Mike Parker has been the primary voice against district elections within the RPA, another major issue which he and Butt agree on. Yet, before Parker arrived in Richmond, district elections were the RPA's number one agenda item on their 2004 Platform. (See attached)
It was Mike Parker who agreed to give up his mayoral campaign and then pushed for Butt to run for mayor as a member of Team Richmond. At that time, Butt had already demonstrated that he was elitist, sexist, racist, anti-union, a liar and a misogynist? Did Parker think so poorly of the Richmond community that he would resign his campaign for mayor to support Butt and if so why?
Mike Parker refused to support grassroots community organizer Cesar Zepeda for the Richmond City Council when he ran in 2016 because Zepeda refused to support the complete RPA platform. Yet Cesar is a Richmond community activist and was a member of the RPA who has an excellent track record as being the person who revitalized the Hilltop community. He also happens to be gay and speaks Spanish.
Parker and his allies from Point Richmond took control of a nascent RPA organization. They were rich liberal professionals, new to Point Richmond who decided they knew what was best for Richmond, a city they knew nothing about.
Point Richmond is not Richmond nor does it want to be. Point Richmond residents have always assumed they should run Richmond either as politicians or behind the scenes as political puppet masters. This is why Point Richmond has produced more city council members than any other neighborhood in the entire city. Today, the RPA is operating in much the same way, dominating the Council and pulling strings behind the scenes governing the city paternalistically.
Parker's political shenanigans have separated the "progressives" from the very people they supposedly wanted to work with and for. Under Mike Parker's tutelage the RPA has not brought Richmond together. Richmond is more divided now along class and race lines than before the RPA arrived in 2004. Should the rank and file do some house cleaning and integrate with the Richmond community, there will be room for hope. If not, they will remain an elitist organization resented by many because of an attitude of "we know what's best for you."
Charles Smith
North Richmond leader's response to Richmond mayor's annexation effort: 'You have lost your mind, period'
Talk of annexation gets heated at Richmond City Council meeting; vote on issue postponed three weeks
http://www.eastbaytimes.com/2017/09/27/north-richmond-leaders-response-to-richmond-mayors-annexation-effort-you-have-lost-your-mind-period/#comments
richmond sign horizontal
Long contemplated, annexation of North Richmond would provide residents there superior services according to Richmond Mayor Tom Butt.
By GARY PETERSON |
gpeterson [at] bayareanewsgroup.com
| Bay Area News Group
PUBLISHED: September 27, 2017 at 10:45 am | UPDATED: September 27, 2017 at 11:47 am
Let's begin with a disclaimer. A lot of people have done a lot of work toward the proposed annexation of North Richmond by Richmond — a process only slightly less detailed and technical than the splitting of an atom.
Five community meetings were conducted over the summer. Tuesday night, the Richmond City Council received a comprehensive report that included fiscal analysis and a service plan study. Fine work. Good people. One problem:
While the What and How of the oft-contemplated annexation was explained in excruciating detail, the Why of the matter was never apparent.
I can see you tilting your head. Hang on — Dr. Henry Clark will be along shortly to enlighten and entertain you. But first, a spoiler: a vote on the proposal was postponed until Oct. 17 amid heated acrimony.The conceptual rationality for an arranged marriage between Richmond and North Richmond (some might characterize it as a shotgun wedding) was expressed passionately by Richmond Mayor Tom Butt, who seemed to have the most emotional skin in the game. The genesis of North Richmond, Butt said Tuesday, was largely due to racism. During the 1940s, people of color were relegated to a 1.5-square-mile plot that was prone to flooding, downwind from the oil refinery and next door to the dump.Annexing North Richmond and its 3,700 residents, Butt said, would be about "making it right." But wait, there's more. An annexed North Richmond, Butt said, would receive better police services than the current tag-team coverage afforded the community by the Contra Costa Sheriff's Office and Richmond Police. It would give North Richmond a bigger say in local government; currently it is overseen by the county Board of Supervisors (though it has a municipal advisory committee). The cost of annexation to Richmond, according to an analysis awash in assumptions and scenarios, would be $2 million to $2.3 million annually.
Butt said a small marijuana grow in annexed North Richmond could offset that cost. "We have a 5 percent tax on that," he said. "It's possible one property could generate enough money to cover the deficit." Butt also wondered out loud if the county could be persuaded to share the financial burden.
Then came the public commenters. There were only a few, but they were packing attitude.
"I, unlike some members of the council, haven't made up my mind up yet because I don't have enough facts," said Richmond resident Don Gosney, whose comments hinted at the council's dysfunctional history. "At least one of you has publicly stated you refuse to listen to anyone who disagrees with you, and one of you has not made her contact information public. How are you supposed to know the viewpoints of the public?"
Gosney then cut straight to the Why question.
"I know there have been numerous public meetings in North Richmond," he said, "but I can't see where a single meeting was held in Richmond to ask this all-important question: Do the people of Richmond want to make this happen? How exactly will we benefit from this?"
As good as Gosney was, Clark was the show stopper.
"No one was doing a diddly nothing for North Richmond until we organized the (municipal advisory committee)," Clark said. "The festivals and other improvements out there in North Richmond happened under our leadership. Now Tom Butt wants to come riding in on his white horse, talking some nonsense about growing marijuana in North Richmond? You have lost your mind, period."
Yes, few speakers. But they had the audience voicing its support to the point that Butt threatened to have people removed from the council chamber. Ultimately, while Butt pushed for a vote Tuesday, he got no seconds on a motion and the vote was kicked down the road.
"People need to understand," he said, "this is not the end of a process. It's the beginning of a process."
Wanna bet?
We are 100% volunteer and depend on your participation to sustain our efforts!
Get Involved
If you'd like to help with maintaining or developing the website, contact us.