From the Open-Publishing Calendar
From the Open-Publishing Newswire
Indybay Feature
Peer Run Behavioral Health Services Make Us All Better Together
MHCAN Reflects Community Values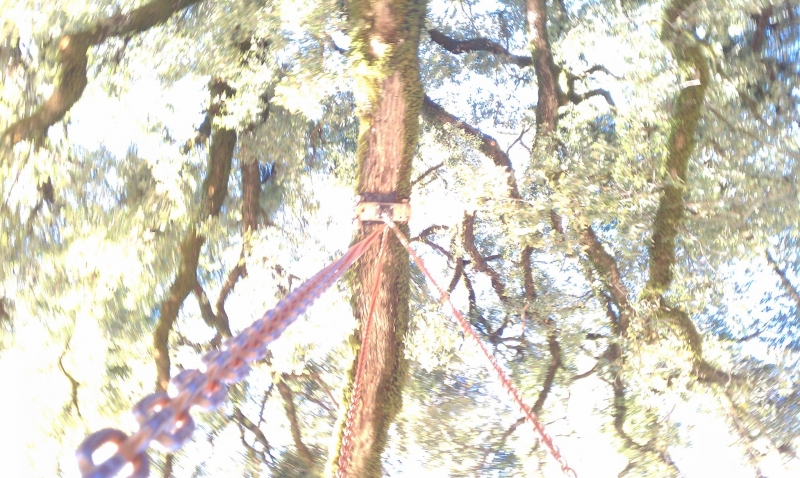 MHCAN (Mental Health Clients Action Network) initially was begun by PIRC, a radical group of psychiatric survivors called the Psychiatric Inmate Rights Collective. After some time, they began meeting at The Little Blue House near Emeline and the medical model become a firm part of the collective whole. The supportive network became so important to the community that it was decided to establish MHCAN as an official organization and it began receiving County Mental Health Funding. The William James Foundation was called upon to assist in the formation of a public benefit nonprofit and MHCAN gained corporate status on August 11, 1995.

MHCAN is the only peer owned, peer staffed and peer operated provider of mental and behavioral health services and support in Santa Cruz County. Our mission is to provide mutual support & networking, give our clients a voice in all matters which affect them, create programs controlled by peers, advocate for the right of our clients to choose their own life paths, educate the public from client perspective, work to eradicate treatment disparities and confront discrimination. MHCAN provides a place of connection in the tumult of life; a place where people can put aside their concerns of the day or week and find themselves in the presence of folks who really care. Anyone who has ever accessed services or has simply visited as an interested community member has not only been impressed with the professionalism of MHCAN staff and support personnel, but has come away with a feeling of true community. Although we often talk about community values, MHCAN is a shining example of what those values look like when fully realized.

You may have asked yourself these questions: (1) what are peer support services and (2) how are outcomes better with peer support? Peer support services are provided on an individual or group basis. Peer providers have personal experience living with a mental health challenge in their journey towards mental health recovery. Services include emotional support and coping strategies. This helps clients to manage their lives effectively and enhance their personal growth. Peer services also include many types of self-help groups, including 12 Step groups, the Depressive and Bipolar Support Alliance (DBSA) and Recovery International. Peer specialists are professionals who are uniquely qualified to provide this kind of assistance. In general, peer support specialists are compensated for their services, but some may volunteer their time. Research shows that peer support programs can lead to better outcomes for people with mental health challenges.

Peer support promotes the mental health model that concentrates on wellness, recovery and client driven approaches. The recovery model focuses on living with mental health or substance abuse disorders rather than being overcome by them. It emphasizes self-care and independence rather than dependence on others. People can and do recover. Pathways to recovery are highly personalized. Substance Abuse and Mental Health Services Administration (SAMHSA) recognizes that "each individual determines his or her own way." In doing so, individuals "are empowered and provided the resources to make informed decisions, initiate recovery, build on their strengths, and gain or regain control over their lives." Each client or consumer may have his or her own definition of recovery.

Our Santa Cruz County Behavioral Health Agency serves about 2,000 clients annually. But perhaps more importantly, fully 40% of those clients live in the City of Santa Cruz and only two organizations, MHCAN and Community Connections, offer services and support within the city. We are community members helping community members. We are all, individually and as a community, touched by the issue of behavioral health. Whether it is a challenge being faced by ourselves, our family or loved ones and friends, we do not have to face it alone. We face it as a community with the help, support, understanding and compassion that is provided by local partners and friends like MHCAN.

At MHCAN, we believe that we are all "better together". As a community, we should aspire for nothing less.

We are 100% volunteer and depend on your participation to sustain our efforts!
Get Involved
If you'd like to help with maintaining or developing the website, contact us.