From the Open-Publishing Calendar
From the Open-Publishing Newswire
Indybay Feature
Related Categories:

East Bay | Media Activism & Independent Media
KPFA's "Deplatformed" Author and Biologist Richard Dawkins Speaking In Corte Madera
KPFA manager Quincy McCoy has unilaterally "deplatformed" author and biologist Richard Dawkins from a book reading saying he was harshly critical of Islam that was "abusive and hurtful". The attacks on Dawkins by the KPFA management have backfired with many people questioning the so called "free speech" station's commitment to that principle.
At the same time, the station has invited capitalist pro-war politicians like US Senator Al Franken who has voted billions for US wars abroad and also for financial and military support for the apartheid state of Israel. Apparently KPFA management has no problems hosting supporters of US imperialism who was called and advertised on KPFA as "The giant of the Senate" but has to "deplatform" someone who criticizes Islamism and religion.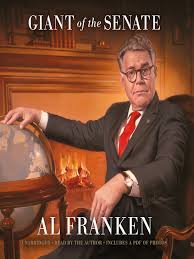 KPFA's "Deplatformed" Author and Biologist Richard Dawkins Speaking In Corte Madera
https://www.youtube.com/watch?v=Gct4KpDjLUM
Controversial atheist author Richard Dawkins to speak at Book Passage; is Corte Madera new home of free speech?
http://www.eastbaytimes.com/2017/07/28/controversial-atheist-richard-dawkins-to-speak-at-book-passage-is-corte-madera-new-home-of-free-speech/
sjm-l-dawkins-0728-01
Fiona Hanson/Associated Press archivesControversial author Richard Dawkins will appear in the Bay Area after all. Days after being disinvited to speak in Berkeley, due to his statements criticizing Islam, he will come to Book Passage in Corte Madera on Aug. 9
By ANGELA HILL |
ahill [at] bayareanewsgroup.com
| Bay Area News Group
PUBLISHED: July 28, 2017 at 9:58 am | UPDATED: July 28, 2017 at 12:42 pm
A Corte Madera bookstore has stepped up to host an event with evolutionary biologist and atheist Richard Dawkins just days after Berkeley public radio station KPFA abruptly canceled a similar event, citing Dawkins' criticisms of Islam.
"As an independent bookseller, we are in strong support of independent thinking," Karen West, events director for Corte Madera's Books Passage, said in a statement. "We would never censor one of the greatest thinkers of our time!"
Book Passage will hold a book signing and discussion of Dawkins' latest work, "Science in the Soul: Selected Writings of a Passionate Rationalist." The event is scheduled for 7 p.m. Aug. 9 — the same date as the original Berkeley event had been planned.
Dawkins, 76, known as an ardent critic of many religions, was scheduled to speak that night at a ticketed fundraiser for Berkeley's KPFA listener-supported, progressive radio station. Then on July 20, organizers sent out an email to ticket holders, citing "Dawkins' abusive speech against Muslims," and saying in part, "We had booked this event based entirely on his excellent new book on science, when we didn't know he had offended and hurt — in his tweets and other comments on Islam — so many people."
According to The New York Times, KPFA was responding to some objections to Dawkins' past comments, such as a tweet in 2013 in which he called Islam "the greatest force for evil in the world today."
Receiving swift criticism for the cancellation that seemed to fly in the face of free speech — especially in Berkeley — KPFA followed up with a tweet the next day, posting, "KPFA exercises its free speech right not to participate with anyone who uses hateful language against a community already under attack."
KPFA was contacted for this report, but did not immediately respond.
Dawkins told the New York Times last weekend that he only learned about the cancellation after a ticket holder forwarded the KPFA email to him. He then launched his own online offensive, demanding an apology from KPFA. And when Book Passage eagerly agreed to host Dawkins, he tweeted about the event, saying, "Were you a victim of @KPFA's sanctimonious hypocrisy? Ticket returned? SORRY. Short notice substitute event here."
"For decades, Richard Dawkins has been a brilliant scientific communicator, consistently illuminating the wonders of nature and attacking faulty logic," the Book Passage statement reads. "'Science in the Soul' brings together forty-two essays, polemics, and paeans — all written with Dawkins's characteristic erudition, remorseless wit, and unjaded awe of the natural world."
In recent months, Berkeley, where the Free Speech Movement was born in the 1960s, has been embroiled in accusations of censorship. UC Berkeley received heavy criticism for cancelling a speech by right-wing commentator Milo Yiannopolous in February after a violent protest about his appearance erupted on campus. Then in April, the university was also accused of censorship after cancelling a speech by conservative author Ann Coulter, citing security concerns.
Bill Petrocelli, co-owner of Book Passage, says the feedback they've had about the Dawkins event has so far been positive and he expects a crowd of several hundred in attendance.
"We had no idea he'd been scheduled in Berkeley," Petrocelli said. "It wasn't until that event was canceled and the publisher contacted us to find a new venue that we heard about it, and we were happy to do it."
Petrocelli said Dawkins has spoken at Book Passage previously. "He's a very articulate and personable speaker," he said. "He's provocative, no question. He has a point of view about things, but he's a learned, well-respected scientist."
Though Petrocelli doesn't anticipate protesters, standard crowd-control staffing will be in place.
Tickets to the Book Passage event are $32, and include a signed copy of the book; (415) 927-0960,
http://www.bookpassage.com
.
We are 100% volunteer and depend on your participation to sustain our efforts!
Get Involved
If you'd like to help with maintaining or developing the website, contact us.