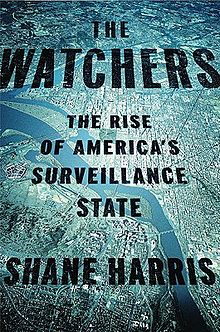 It's been a little over three years since the community came together to stop the DAC – the surveillance octopus Orwellianly dubbed the
Domain Awareness Center
. Faced with the prospect of surveillance everywhere, in schools, on the streets and online, a broad spectrum of people and organizations of every race, religion, ethnicity and political leaning came together to tell the Oakland City Council 'NO.' And they listened.
Out of that effort came the establishment of the Oakland Privacy Advisory Commission by the City Council.  One of its mandates was to propose an ordinance to regulate all uses, current and future, of surveillance equipment by the City of Oakland, including and especially by OPD.
The Privacy Commission has done its work well. The ordinance it has crafted and then voted unanimously to recommend to the City Council makes certain the people, through public hearings and working with their elected representatives, will decide how and if Oaklanders will be watched. Some of its key requirements:
Public hearings on every new gadget and computer program that can be used for surveillance or monitoring.
Approval or denial by vote of the Council on such equipment and software acquisition.
Approval or denial by vote of the Council on any proposed information sharing with Federal agencies (e.g. ICE).
Evaluation of civil rights concerns, and a cost/benefit analysis, BEFORE approval.
Putting in place a privacy and use policy before any equipment or software can be deployed, specifying what it may – and may not – be used for, and how long any data it may gather may be kept.
A public report every year on how and when the equipment or software has been used.
Penalties for violations of the ordinance or a use policy
This is a strong regulatory framework that will make sure no unconstitutional or unwarranted surveillance takes place in Oakland.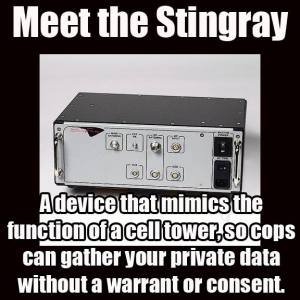 This framework was vetted in the crafting of a policy by the Commission that defines how OPD may use cell phone simulators (aka 'Stingrays'). These are devices which locate people via their phones and intercept their communications. For the last decade, and until this policy was approved by the City Council, OPD had the unfettered ability to use these devices as they saw fit. In fact, the City Council didn't even know OPD had them, or if they did at one point had long forgotten and didn't care.
Now, thanks to this new strong use policy, created through a process very similar to what the ordinance would write into law, the deployment of these devices is highly restricted - including the requirement that a warrant signed by a judge must be obtained before they are turned on, and forbidding their use to intercept communications.
From the earliest applications of surveillance up through the present day, people of color and others oppressed have been its target, much to the detriment of their communities. Laws alone won't change a propensity for overpolicing, but this ordinance is an important step in bringing some of the practices which allow it out in the open and exposing them to analysis and criticism where there was none before.
The Oakland City Council should approve the surveillance equipment regulation ordinance as proposed by the Oakland Privacy Advisory Commission It will be coming before the City Council's Public Safety Committee on May 9th.
Oakland Privacy, which is pushing for this ordinance in conjunction with the ACLU and the Electronic Frontier Foundation, needs and would very much like you to send a simple letter of support for the ordinance to City Council members.  You can do that easily by using this web tool to send a note:
Calling is an excellent idea as well.  Here are the phone numbers for the four City Council members who sit on the Public Safety Committee:
Noel Gallo, District 5, (510) 238-7005
Abel Guillen, District 2, (510) 238-7002
Larry Reid, District 7, (510) 238-7007
Desley Brooks, District 8, (510) 238-7006
A suggested message:
"I strongly support the Privacy's Commission's Surveillance Equipment Regulation Ordinance, coming before you on May 9th at Public Safety. Please vote to approve it!"
This ordinance deserves your support. Let your City Councilor know!