From the Open-Publishing Calendar
From the Open-Publishing Newswire
Indybay Feature
View other events for the week of

1/11/2017
Stop Hedge Fund Scam "25% For Secret Hedge Funds, Are You Crazy Or What"
Date

Wednesday January 11

Time

12:00 PM

-

1:00 PM

Import this event into your personal calendar.
Location Details
San Francisco SFERS Building
1145 Market St. next to UN Plaza
San Francisco
Event Type

Press Conference

Organizer/Author
United Public Workers For Action

Press Conference

STOP Hedge Fund Scam "25% For Secret Hedge Funds, Are You Crazy Or What"

San Francisco SFERS Building

Wednesday January 11, 2017 12:00 noon

1145 Market St. next to UN Plaza

San Francisco

A critical election is being held for the 40,000 members of the San Francisco Employees Retirement System SFERS board.

The SFERS top staff management and the Police SFPOA, IFPTE Local 21 Bob Muscat and Municipal Employees Association MEA are trying to turn 25% of the entire pension plan funds into hedge funds. This dangerous speculative gamble with pension fund money could mean an attack in benefits for the retirees and massive increases in pension costs for active San Francisco City and County employees.

The San Francisco mayor Ed Lee has also been pushing for more hedge funds and re-appointed Wendy Paskin Jordan to the board. She is a hedge fund speculator and has personally benefited from the investments of SFERS with her financial conflicts of interest. SFERS mangers Coaker who is paid $633,723.33 a year and Jay P Huish at $351,483.82 are also both pushing for hedge funds and want to keep the hedge funds secret from even board members who represents the board members of the pension system and the rank and file members.

The SFPOA, IFPTE Local 21 Bob Muscat and MEA are supporting SFPD Captain Al Casciato to the board. Casciato has personally manipulated the pension plan to retire with a pension of $208,937 although his base pay was $193,945. Most rank and file city employees make $37,000 a year which means they can't even afford to live in San Francisco. Muscat has also public stated that it is "indefensible" for SFERS retirees to get a COLA. This for a union bureaucrat who makes over $300,000 a year and pushes concessions and givebacks like Proposition C which cost shifted the cost of pensions and healthcare to city workers from the over 30 billionaires in San Francisco.

Stop the Power Grab!

This cabal that is trying to oust SFERS board member and SEIU 1021 member Herb Meiberger who has a CFA and teachers finance at SFSU. They want to totally control the pension board with police and firemen who will be rubber stamps for the hedge fund speculators. This is also an outright attack on equal representation and democratic control. Behind these characters are hedge fund operators who will make millions in profits by skimming off our pension fund. They are also spending hundreds of millions of dollars to privatize social security and eliminate defined pensions and replace these public retirement pension funds with 401K's.

City workers need to stand up NOW to this power grab and to demand how SFPD Sgt. Brian Stansbury paid $205,558.05 and SFFD Cpt. Joseph Driscoll $295,251.16 can defend putting 25% of our pension money into hedge funds? Are they crazy or are have they been offered kickbacks or jobs with these hedge fund vultures?

Stand up and demand an end to Hedge Funds at SFERS.

Attend and Speak OUT To Save Our Retirement Funds

Sponsored by

United Public Workers For Action

http://www.upwa.info info [at] upwa.info

For more information:

https://www.youtube.com/watch?v=AmCuJceKQcI https://youtu.be/bGSaSG5EiME http://sfbamo.com/news/fear-and-finance-in-saint-francis-police-and-the-politics-of-city-pension-reform-part-1/ http://www.stoplhhdownsize.com/What_Price_for_a_Seat_at_the_Retirement_Board_Table.pdf http://www.ibtimes.com/san-francisco-hedge-fund-proposal-raises-conflict-interest-questions-1700230 http://www.pionline.com/article/20140609/PRINT/306099987/buffetts-suggestion-to-pension-fund-trustee-dont-invest-in-hedge-funds https://www.indybay.org/newsitems/2016/12/02/18794329.php http://www.wsj.com/articles/teachers-union-and-hedge-funds-war-over-pension-billions-1467125055 http://blog.sfgate.com/cityinsider/2014/12/15/financial-questions-dog-former-sf-first-lady-wendy-paskin-jordan/ http://code.socialdashboard.com/news/investment-by-san-francisco-pension-official-raises-questions-about-favors https://www.youtube.com/watch?v=bjznPAFcCNE&feature=youtu.be http://youtu.be/dCz5eMvYPBA https://www.youtube.com/watch?v=Exbl3wwBx9Y https://www.youtube.com/watch?v=p6VTO4UHrjk https://soundcloud.com/workweek-radio/ww12-23-14-sf-public-pensions-with-david-sirota-ca-dir-secret-confernce http://www.sfchronicle.com/bayarea/article/Ties-questioned-for-financial-adviser-and-former-5959036.php https://www.nytimes.com/2014/09/21/business/slamming-a-door-on-hedge-funds.html?_r=0 http://www.aft.org/sites/default/files/allthatglittersisnotgold2015.pdf https://www.indybay.org/uploads/2016/12/31/are_miscellaneous_members_subsidizing_san_francisco_s_public_safety_pensions.jpg

For more information on Herb Meiberger

http://herbmeiberger.com http://1021.seiu.org/page/-/ReElectHerbMeiberger-SFERSBoard.pdf

Production of Labor Video Project

http://www.laborvideo.org

Added to the calendar on Tuesday Jan 3rd, 2017 1:46 PM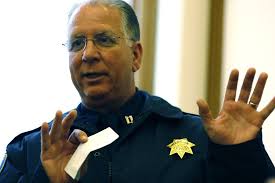 San Francisco SFPOA member and retired SFPD Pension Spiker Capt. Al Casciato wants to turn over 25% of SFERS pension funds which amounts to billions into speculative and dangerous hedge funds. He scammed the SFERS pension fund to to retire with a pension of $208,937 although his base pay was $193,945. How do you retire with an annual pension larger than your actual salary in the last year without ripping off other low paid employees in the pension fund? The SFPOA leadership supports these pension spikers and scammers while blaming city workers for costing the public and social services too much money.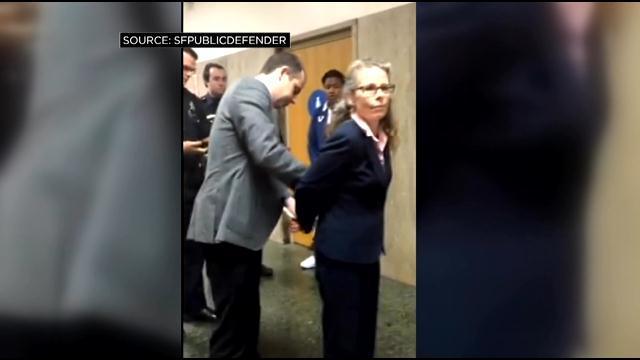 Racist Sgt. Brian Stansbury who has been pushing to put 25% of SFERS pension money into secret hedge funds arrested San Francisco public defender Jami Tillotson who was defending her young African American clients at the Hall of Justice. Although this was flagrantly illegal the former police chief Greg Suhr and Mayor Ed Lee not only supported Stansbury but gave him a promotion so he made $205,558.05 in 2015. He got special promotions so and large amounts of overtime so he can spike his pension as well. This is a very profitable operation for racist bully Stansbury and his fellow pension scammers on the backs of the majority of city workers.
We are 100% volunteer and depend on your participation to sustain our efforts!
Get Involved
If you'd like to help with maintaining or developing the website, contact us.