From the Open-Publishing Calendar
From the Open-Publishing Newswire
Indybay Feature
View other events for the week of

12/26/2016
50th Anniversary of Kwanzaa, California State Capitol
Date

Monday December 26

Time

12:00 PM

-

2:00 PM

Import this event into your personal calendar.
Location Details
California State Capitol
Event Type

Vigil/Ritual

Organizer/Author
Khubaka, Michael Harris

California State Capitol Kwanzaa Celebration
Noon, Monday, December 26, 2016 John L. Burton Hearing Room (4203)

Sacramento, CA ~ Join us for a special 50th Anniversary, California State Capitol Kwanzaa, featuring our honored guest and keynote speaker, H.E. Ambassador Mathilde Mukantabana, Republic of Rwanda to the United States of America. Local, State, National and International participants are home for the holidays and will join our annual event at the California State Capitol.

Together, we will return to the heart of Africa, the Great Lakes Region of the African Continent, at the Mountains of the Moon, the source of the Nile River to reflect upon on our collective journey as people of African Ancestry, here in the Great State of California.

In 1966, Dr. Maulana Karenga, the son of Maryland Farmer and Baptist preacher distilled and created a synthesis of many ancient African agriculture celebrations, from practical experience celebrating "first fruits of the harvest" a global holiday now celebrates 50 years.

Today, our "California Grown" Pan African holiday challenges us to place a higher value on ancient African cultures while utilizing modern scientific methodology toward expanding the practice of our ancient/future, showcasing an understanding of the "first fruits of the harvest."

California remains the #1 Agriculture Economy in America, and many agriculture sectors of "California Grown" products are the world standard. California ranks No. 1 in U.S. fruit and nut production, growing an overwhelming majority of the Nation's grapes, strawberries, peaches, nectarines, avocados, raspberries, kiwifruit, olives, dates, and figs. California's nut production supplies virtually all U.S. almonds, walnuts, and pistachios.

Our California Black Agriculture Working Group continues to share our expanded vision of expanding equitable partnerships throughout the California Agriculture industry, educational institutions and supporting sectors of the economy.

Job creation, career advancement and community economic development is assured by engaging a new generation of Black Agriculturalists throughout the State of California, ready to take full advantage of expanding California ~ Pan African Agriculture Trade and Commerce, in the spirit of Kwanzaa.

Our California State Capitol Kwanzaa is a festive, joyous celebration of the oneness and goodness of life rooted in our ancient agrarian way of life. Kwanzaa is a living social practice culminating in a week of remembering, reassessing, recommitting, rewarding and rejoicing.

Added to the calendar on Monday Dec 5th, 2016 5:21 PM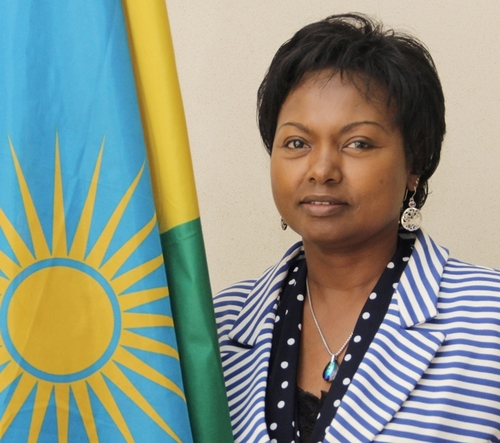 California State Capitol ~ John Burton Room 4203


Our California Kwanzaa Golden Anniversary will showcase an amazing history an focus on future job creation, career advancement and community economic development taking advantage of expanding California ~ Pan African Agriculture Trade and Commerce.

H.E. Ambassador Mathilde Mukantabana was a tenured Professor of History at Cosumnes River College (CRC) in Sacramento, California from 1994 to 2013. She is also co-founder and President of Friends of Rwanda Association (F.O.R.A), a non-profit American relief association created in the wake of the 1994 Genocide against Tutsi in Rwanda. In addition, under the aegis of United Nations for Development Programs (UNDP), Ambassador Mukantabana started the academic program of Social Work at the National University of Rwanda.

The California Black Agriculture Working Group remains steadfast, continuing to "open the way" for a festive Kwanzaa season at the California State Capitol, in the Central Valley, "the greatest garden in the world."

In 1966, Dr. Maulana Karenga as leader of the US Organization founded Kwanzaa, as a positive response, to the aftermath of the death and destruction of the Watts Riots in Los Angeles, CA.
Today, Dr. Karenga continues to teach as Professor and Chair of Africana Studies, California State University Long Beach, helping to share around the world, his vision of "first fruits of the harvest" the basis of today's Pan African Holiday.

Kwanzaa as a spiritual, festive, joyous celebration of the oneness and goodness of life that celebrates, "first fruits of the agriculture harvest" as central to a living social practice. Kwanzaa is a time of remembering, reassessing, recommitting, rewarding and rejoicing.

Our special 50th Anniversary of Kwanzaa, we pause and share globally, people striving to restore a sustainable approach and scientific methodology to expand an ancient/future understanding of Kwanzaa, "first fruits of the harvest."

7 Principles of Kwanzaa, the Nguzo Saba (n-Goo-zo Sah-bah)
Umoja (Oo-moh-jah) – Unity
Kujichagulia (Koo-jee-ch-goo-lee-ah) – Self-Determination
Ujima (Oo-jee-mah) Collective Work and Responsibility
Ujamaa (Oo-jah-mah) Cooperative Economics
Nia (Nee-yah) Purpose
Kuumba (Koo-oom-bah) – Creativity
Imani (Ee-mah-nee) - Faith

7 Kwanzaa Symbols
Mkeka (Mm-kay-kah) – Straw mat (Symbolizing foundation – our tradition and history)
Kinara (Ka-nah-rah) – Candleholder (Symbolizing our ancestors)
Mishumaa Saba (Mee-shoo-mah) Seven candles (Symbolizing the seven principles)
Vibunzi (Vee-boon-zee) - Ears of corn (Symbolizing our children)
Mazao (Mah-zah-oh) - Fruit and vegetables (Symbolizing cultivation and productive labor)
Kikombe Cha (Kee-khom-bay-cha) - Unity cup (Symbolizing unity)
Zawadi (Zah-wah-dee) – Gifts (Symbolizing commitments made and kept)

Everyone, especially the children, are encouraged to identify practical ways to incorporate the principle symbols of Kwanzaa throughout the year.
We are 100% volunteer and depend on your participation to sustain our efforts!
Get Involved
If you'd like to help with maintaining or developing the website, contact us.