From the Open-Publishing Calendar
From the Open-Publishing Newswire
Indybay Feature
View other events for the week of

11/12/2016
California Prison Focus: The African-American Struggle for Racial Equality, Then and Now
Date

Saturday November 12

Time

5:00 PM

-

7:00 PM

Import this event into your personal calendar.
Location Details
The First Congregational Church of Oakland,
2501 Harrison Street,
CA 94612
Event Type

Panel Discussion

Organizer/Author
California Prison Focus

This event will be a vibrant cross-generational dialogue about community activism and the collective effort to create social change. Despite the separation of time and space, the Civil Rights, Black Power and Black Lives Matter movements share the same common goal of ending police brutality, criminal and economic injustice and other forms of state violence and social inequality for black people. Despite generational differences, members of these movements are interconnected by the trauma and challenges of being black in the USA and their common goals.

The discussion will address the vacuum that was created after the FBI-fueled demise of the black power movement, the birth of gangs within communities of color, and the Black Lives Matter movement of today.

This is a special opportunity for people of all ages to come together to speak and listen to one another; to seize the experience and wisdom of the movers and shakers of yesterday, while building on the experiences and energy of the younger movers and shakers of today. Ultimately, community dialogues like this will strengthen the Black Lives Matter movement and the resistant movements of tomorrow.

The discussion will be facilitated by four panelists representing three different eras, who will briefly share their own stories. The panel will include Watani Stiner, a former political prisoner and Cointelpro survivor who represents the Black Power era in the 60's, and Troy Williams, a formerly incarcerated ex-gang member.

Added to the calendar on Wednesday Oct 5th, 2016 2:35 PM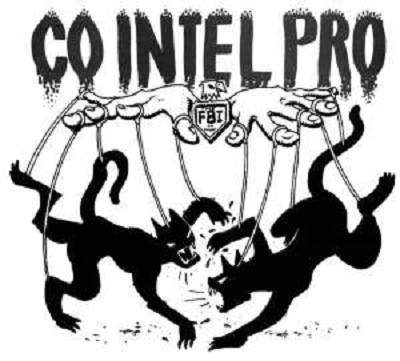 Panel Discussion: Looking Back, Moving Forward: The Struggle for Justice, Then and Now
When: Saturday November 12, 2016 from 5–7 pm
Where: The First Congregational Church of Oakland at 2501 Harrison Street, Oakland, California, 94612
Tickets: $5-20 suggested donation. No one turned away for lack of funds.
What: Coinciding with its 25th year anniversary, California Prison Focus (CPF) will host a cross-generational panel discussion between formerly incarcerated individuals and activists. Panelists will share experiences and stories connecting the Black Power/Civil Rights era with the self-determination and resistance movements of today. While the movements of the '60s and '70s did not always agree on priorities, tactics or organizing principles—a fact exploited by the FBI toward their demise—they successfully re-imagined the parameters of what is possible and laid groundwork for subsequent generations to build upon.
Panelists will also speak to the traumas and challenges of being black or brown in the U.S. shared between generations, as well as enduring common aspirations—aspirations that have lasted through the rise of street gangs, an exponential growth in the U.S.'s incarcerated population, and fifty years' worth of regressive social policies and laws particularly impacting black and brown communities.
The panel will be facilitated by Roberto Monico, a California Prison Focus activist, graduate student at San Francisco State University in the Department of Ethnic Studies, and advocate for current and formerly incarcerated people. Panelists will include:
• Watani Stiner, a survivor of Cointelpro affiliated with the Us organization in the '60s. After a 1969 melee at the UCLA campus in which two Black Panther Party leaders were fatally shot, Watani was convicted of conspiracy-related charges he has always contested. He and his brother George, convicted on the same charges, escaped from San Quentin State Prison in 1974. Watani then lived as an exile in Guyana, and later Suriname, where he started a new life. Concerned for the safety and welfare of his wife and seven children, Watani turned himself in to the US Embassy in 1994. He was immediately sent back to San Quentin where he was held until he was finally granted parole after his 11th parole board hearing in 2015. He currently is working on a memoir.
• Troy Williams, a Bay Area-based restorative justice advocate, journalist, and filmmaker who began his career inside the walls of San Quentin State Prison. While incarcerated, he participated in and facilitated numerous self-help and emotional development groups, and founded a video production and award winning radio program called the San Quentin Prison Report. Troy grew up in Los Angeles County, the epicenter of the CIA-facilitated crack epidemic, during his teen and young adult years. A former gangbanger, Troy was present during the L.A. Rebellion and was instrumental in negotiating the 1992 peace treaty / cease fire between rival gangs in the city of Lynwood. Since being released Troy has worked as a journalist for the Oakland Post, founded a media production and consulting company called 4north22, llc and is preparing to launch a podcast to document stories of formerly incarcerated men and women across the country.
• Cat Brooks, a mother, educator, writer and prominent organizer in the Black Lives Matter Movement. Cat is the co-founder of the Anti-Police Terror Project, a group dedicated to resisting police terror and creating a strong and sustainable community support system. She is the co-chair of the ONYX Organizing Committee, which is also committed to raising the consciousness of Black people in order to create sustainable, just, equitable and thriving Black communities. Cat is currently acting as Interim Executive Director of Youth Together, an educational advocacy nonprofit, and co-hosting the KPFA radio show, Up Front.
• Raymond Aguilar, a youth counselor for The Boys and Men of Color (BMOC) from Fathers and Families of San Joaquin. Raymond is a native of Stockton, California. As a child and youth, the streets were Raymond's school and trauma was a part of his everyday life. At age 15 he shot a man who had robbed his grandmother, was prosecuted as an adult and ultimately served 25 years of a life sentence, 15 of which were spent in and out of solitary confinement. Raymond paroled just over two months ago. "I'm trying to come back and make a difference," Raymond says, "I took a life, so I want to try to give life back to everybody who feels like they don't have a life out here."
/ / /
California Prison Focus is an all-volunteer organization working to end solitary confinement and other forms of torture and abusive practices that occur within California's prisons and nationwide. CPF understands that the Prison Industrial Complex is symptomatic of our society's structural and social inequality and believes that dialogues such as this are critical in challenging oppression. For more information visit:
http://www.prisons.org
We are 100% volunteer and depend on your participation to sustain our efforts!
Get Involved
If you'd like to help with maintaining or developing the website, contact us.