From the Open-Publishing Calendar
From the Open-Publishing Newswire
Indybay Feature
Evidence of Feared Israel-Led Censorship as Zuckerberg Facebook Bans Palestinian Editors
Israel Apartheid Regime is getting help from Zuckerberg's Facebook to ban Palestinian editors.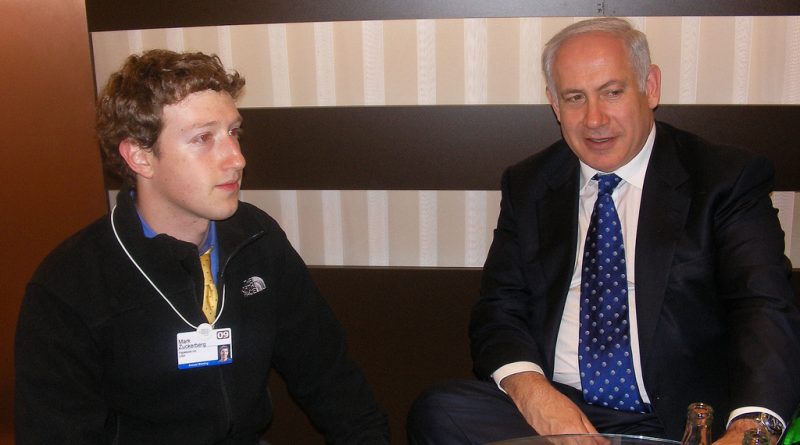 Evidence of Feared Israel-Led Censorship as Facebook Bans Palestinian Editors
'We believe this is the result of the agreement between Israel and Facebook,' said one editor
by Nika Knight, staff writer
"Many who pretend to believe in free expression won't care, because it's Palestinians, but this is a huge threat," Glenn Greenwald tweeted.
Facebook on Friday disabled the accounts of multiple editors of two of the most widely read online Palestinian publications, The Electronic Intifada reports, fulfilling what civil liberties advocates had feared when news emerged earlier this month that the popular social media site would collaborate with the Israeli government to censor users.
"There has been no given reason for closing the accounts," Quds' Ezz al-Din al-Akhras told The Electronic Intifada. "We believe this is the result of the agreement between Israel and Facebook. It is very strange that Facebook would take part in such an agreement, given that it is supposed to be a platform for free expression and journalism."
"The joint Facebook-Israel censorship efforts, needless to say, will be directed at Arabs, Muslims and Palestinians who oppose Israeli occupation," the journalist Glenn Greenwald predicted when the censorship partnership was first reported.
The Electronic Intifada writes that seven editors in total attempted to log on to Facebook Friday, only to discover their accounts had been shut down:
Ezz al-Din al-Akhras, a supervisor at Quds, told The Electronic Intifada that at around 2pm, three of the publication's editors found their accounts disabled.
The same thing has happened to five editors at Shehab News Agency, a news editor for that publication told The Electronic Intifada.
One banned editor shared a screenshot of the message that appeared on his screen when he attempted to log on:
The Facebook pages for Quds and Shehab, the two targeted publications, are still functioning for now because several remaining editors still have active Facebook accounts, according to The Electronic Intifada.
Al-Akhras told the Palestinian-focused news site that he felt particularly dismayed to be the victim of censorship from Facebook, as Quds initially began as only a Facebook page: "We learned what journalism and freedom of expression are using Facebook," al-Akhras said.
Indeed, the social media site's sudden crackdown on Palestinian speech is a "huge threat," Greenwald warned Friday:
The Facebook-Israel partnership "underscores the severe dangers of having our public discourse overtaken, regulated, and controlled by a tiny number of unaccountable tech giants," Greenwald wrote earlier this month.
10/9 On John Lennon's Birthday-International Live Speakout Against Political Censorship By Zuckerberg Facebook At His SF Mansion
On John Lennon's Birthday-Imagine A Day Without Censorship
Stop Political Censorship And Banning By Mark Zuckerberg And Facebook
Speak Out At Mark Zuckerberg's San Francisco Mansion Streamed Live
Sunday October 9, 2016 10:00 AM PST
3452 21st St. near Dolores St.
San Francisco
LaborNet
http://www.labornet.org
Live stream on
http://ilmlivestream.com
On John Lennon's birthday October 9, 2016 we urge people throughout the world to call for an end the political censorship by Mark Zuckerberg and Facebook.
Zuckerberg has even censored the photo of a world famous Vietnamese girl who had been napalmed by the US military in Vietnam. This was exposed and stopped when the government of Norway and the largest newspaper Aftenposten protested and attacked this censorship by posting the picture on government and newspaper sites. This was replicated by thousands of outraged people in Norway and around the world.
Imagine during the Vietnam war, the reaction by John Lennon if Zuckerberg had censored a photo of the war crimes of the US government. Today Zuckerberg is also openly colluding with the Israeli government and Netanyahu to censor facebook posts which are exposing the war crimes and racism against Palestinians. He and his company made an agreement to work with the Israeli government and to censor criticism of Israel on Facebook. This is not new since they have been censoring and deleting thousands of pages and comments that they deem offensive or politically embarrassing to the Israeli government.
Next it could be against unions and labor who are organizing, hurman rights or environmental organizations fighting the destruction of our earth.
Throughout the world, Zuckerberg is also seeking to control the internet. In Brazil he told the government he would bring "free" internet to the Brazilians but only offered them Facebook as the internet and hiscompanyboughtthedomain
http://www.internet.org
although this is driven by the need for profit for his company. The same has happened in India where it was banned as an internet scam.
Zuckerberg also wants to privatize education and make money using his technology. He has purchased the entire primary public education system in Liberia and will be operating the schools in this country for the purpose of privatization and profit. He is also supporting the complete privatization of education in California and throughout the United States through charter schools that he is giving millions to.
Is this the world we want and imagine for our future? A world controlled by Zuckerberg and other billionaires for profit?
We call for an international speak-out live to end the censorship and privatization of the internet. We invited people and organizations throughout the world that have been censored by Facebook to contact us and do a statement on video or in written form about the censorship.
We will read the statements live in front of the multi-million dollar mansion of Mark Zuckerberg in San Francisco to warn the world this is unacceptable and call for halt of this political censorship.
We also encourage actions and art and music in every city and country of the world to defend democratic communication rights and STOP censorship by Zuckerberg and Facebook.
If you have an action please stream it live and we can link it to the world stream. Please bring your art, music and words on the right to free speech.
This has been initially sponsored by
LaborNet
http://www.labornet.org
Live stream on
http://ilmlivestream.com
If your organization or you individually would like to endorse and/or make a statement endorse contact us at:
labornet(at)igc.org
(415)282-1908
For more information:
https://www.theguardian.com/technology/2016/sep/08/facebook-mark-zuckerberg-napalm-girl-photo-vietnam-war
https://theintercept.com/2016/07/28/critics-fear-crackdown-on-palestinian-free-speech-as-israel-takes-aim-at-facebook/
http://www.renegadetribune.com/facebook-israel-officially-announce-collaboration-censor-social-media-content/
https://medium.com/backchannel/how-india-pierced-facebook-s-free-internet-program-6ae3f9ffd1b4#.r6hwscgh4
https://newint.org/features/2016/07/01/smiley-faced-monopolists/
http://www.thedailybeast.com/articles/2016/08/11/today-s-tech-oligarchs-are-worse-than-the-robber-barons.html
http://readersupportednews.org/news-section2/318-66/35743-edward-snowden-we-must-seize-the-means-of-communication-to-protect-basic-freedoms
http://www.ft.com/intl/cms/s/0/d5ef6516-d052-11e5-92a1-c5e23ef99c77.html#axzz3zpeBgvqe
https://www.youtube.com/watch?v=-oPZmxwwCRI
http://www.apc.org/en/news/keep-fighting-free-and-open-internet-if-not-we-are
https://openmedia.org/blog/register-net-neutrality-protestors-bundled-out-un-conference
http://www.theregister.co.uk/2015/11/12/net_neutrality_protestors_un_conference/
http://www.rioonwatch.org/?p=20426
http://www.rioonwatch.org/?p=24698
https://www.eff.org/deeplinks/2015/11/release-full-tpp-text-after-five-years-secrecy-confirms-threats-users-rights
http://reimaginerpe.org/node/4530
https://www.academia.edu/2000523/Practising_Communication_Rights_Cases_from_Kor
https://vimeo.com/146336938
https://www.apc.org/en/news/another-internetorg-possible-developing-country-pe
https://www.giswatch.org/en/internet-rights/feminist-autonomous-infrastructures
https://youtu.be/TzEdImCQppc
https://www.washingtonpost.com/blogs/answer-sheet/wp/2013/01/06/the-secret-e-mails-about-mark-zuckerbergs-100-million-to-newark-schools/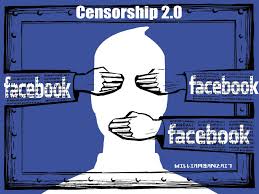 Zuckerberg's Facebook is now actively censoring the voices of Palestinian writers and journalists in order to help the apartheid regime in Israel.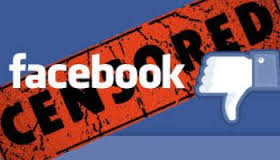 Mark Zuckerberg is using the power of his company Facebook to support the repression in Israel by silencing Palestinians
We are 100% volunteer and depend on your participation to sustain our efforts!
Get Involved
If you'd like to help with maintaining or developing the website, contact us.