From the Open-Publishing Calendar
From the Open-Publishing Newswire
Indybay Feature
And Here's Another Thing the Clinton's Fucked Up.
In the late nineties Duh Prez. appointed General Barry McCaffery to be the Drug Czar!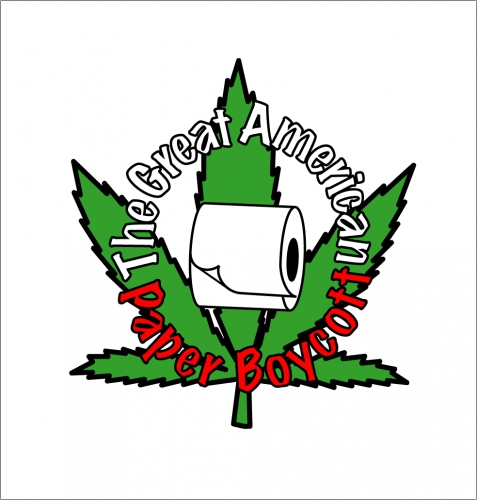 And Here's Another Thing the Clinton's Fucked Up.

By Lloyd Hart
05/23/2016

In the late nineties Duh Prez. appointed General Barry McCaffery to be the Drug Czar doubling down on the "Super Predator" drug sentencing legislation and letting an accused war criminal to go to war with America's "Pot Heads." Well, the Pot Heads McCaffery went after were the burgeoning Hemp Industry in America or the Hemp Industries Assoc.. With the late Anita Roddick placing beautiful pictures of Hemp Leaves in all the windows of all the Body Shops all across America to promote her best selling Hemp Cosmetics line and with major pot heads like Woody Harrelson investing in Hemp Production in Canada for the American market, I guess it just ignited McCaffery's inner fascist. Drug Czar Gen. Barry McCaffery blew a fuse and chose to violate the law ordering the DEA to seize at the US/Canadian border two truck loads of Woody's and his Canadian partners Kenex's legal but sterilized Hemp Seed destined for the Bird Seed market in the US.

This single act of illegal market sabotage on the part of McCaffery and the DEA soured the Bird Seed market from including Birds favorite seed, Hemp, in their mixes any longer and cost Woody Harrelson his investment of nearly 2 million dollars. McCaffery's DEA confrontation with the Hempsters also caused Anita Roddick to have her company The Body Shop taken away from her by her board of directors which in my opinion broke her heart and sent her to an early grave.

By McCaffery running ahead of the law on the books and placing in his narrow minded head, hemp next to heroin in schedule 1 in the Controlled Substances Act and then acting on it by seizing Woody Harrelson's Hemp seed at the Canadian/US Border McCafferry and the DEA actually a violated a law with a ten year sentence per occurrence according to David Frankel Woody Harrelson's attorney. Apparently only congress can do what Barry did in his head. With that little gem in my pocket I called Sen. Kerry and Sen. Kennedy who I had political relations with at the time and told them that Woody Harrelson would be filing a law suit within a couple of weeks against president Bill Clinton, the DEA and Gen. Barry McCaffery. So I flew to Washington to meet with Kennedy's and Kerry's people where the threat of a law suit in the middle of an election year by one of America's premier pot heads was made clear and was as I hoped it would be, a big enough political hand grenade that General Barry McCaffery, the Drug Czar would have to throw himself or be thrown on to protect presidential candidate Al Gore and the down ballot candidates. Not soon after the US Attorney General sent letter to General Barry McCaffery and the DEA ordering them to cease and desist seizing of Canadian Hemp Products at the Canadian/US border but it was to late McCaffery had successfully cut off the Bird Seed market from Canadian Hemp Farmers.

And it didn't end there. In the eleventh hour of the Clinton administration I received a phone called from an attorney at the Justice Dept. in Washington who had just reviewed the DEA's new attempt that Clinton signed off on sometime after X-mas to ban Hemp Food and Hemp cosmetics in America in the form of a rule change to the controlled substances act about to be published in the Federal registry. This one Justice dept. leak had me back on a plane back in Washington to get a Washington DC government rule making expert and attorney to challenge the DEA's attempt to back door the Hemp Industry out of existence. Following Jon Gettman's advice and with David Bronner of Dr. Bronner's Soap, Woody Harrelson and many others providing financial support we built a legal team that yes we defeated Clinton's attempt to ban Hemp in America in federal court but the question I have been asking for years was, why did we have to fight this battle in the first place?

This episode does however remind us all just exactly how sleazy, unlawful and duplicitous the Clintons are. I don't think we want these morons back in the white house do you?
We are 100% volunteer and depend on your participation to sustain our efforts!
Get Involved
If you'd like to help with maintaining or developing the website, contact us.