From the Open-Publishing Calendar
From the Open-Publishing Newswire
Indybay Feature
Richmond Meeting-Connecting The Dot, Charter Schools, Privatization And Public Education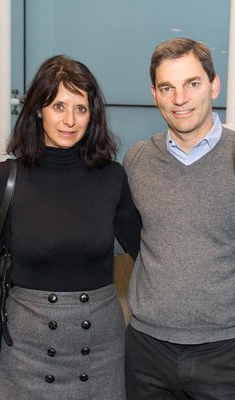 Import event into your personal calendar
Date:
Saturday, May 28, 2016
Time:
Event Type:
Meeting
Organizer/Author:
Defend Public Education
Location Details:
Hilltop Community Church
3118 Shane Dr.
Richmond, California

---
5/28 Richmond Meeting-Connecting The Dot, Charter Schools, Privatization And Public Education
A labor/town hall community meeting
Saturday May 28, 2016 10:00AM
Hilltop Community Church
3118 Shane Dr.
Richmond, California
Initial Speakers:
Diane Maddox, United Teachers of Richmond UTR Secretary
Sylvia Ledezma, UBC 152, Delegate to Contra Costa Labor Council
Kristyn Jones, UTR Political Director
Michael Lopez, Parent of former students at Rocketship school in East San Jose
Lisa Baker, East Side Education Association and Teacher at Independence High San Jose Co-locations
Arto Rinteela, Fairmede Hilltop Neighborhood Council President, member UBC Millwrights Local 102
Teachers, parents and supporters of public education will be going together to learn about the growth of charter schools and how this is affected public education. Billionaires such as Bill Gates, Eli Broad, the Fisher Family, the Wal-Mart Walton family and Zuckerberg of Facebook have been spending large amounts of money to "reform" education through charters and testing. We will learn about what this has meant in Richmond, California and around the country.
For more information
Defend Public Education
(415)282-1908
Richmond UTR Members/ Parents & Community Protest Vulture Capitalist Caliber Charter Boss Ron Beller
"Doing Good" In California?
https://www.youtube.com/watch?v=Kk9n36VzQ14
Vulture capitalist and privatization advocate Ron Beller who runs the Caliber chain of charter schools in Vallejo and Richmond is trying to get a new school location in Richmond on a hilltop for $60,000. Parents, United Teachers of Richmond union members and public education advocates on May 10, 2016 spoke out and demanded answers from Ron Beller, his operatives and the West Contra County School Board officials and staff who are pushing a secret deal for the charter school in the community. Beller is planning to get $20 million from the State of California through Proposition 39 to build a school on the former Adams Middle School site which is on an earthquake fault. Proposition 39 was not only supported by the California Charter Association but the California Teachers Association CTA and California Federation of Teachers CFT. Beller wants to bring 800 students to the already crowded neighborhood with many other k-8 schools. The meeting was held at the Mira Vista school in Richmond which is one of the schools that would be affected. Vulture capitalist Ron Beller was called a "hit man" when he was hired by union busting anti-labor NYC Superintendent Joel Klein. " Reforms were needed, but went too far, spearheaded initially by consultants from McKinsey and later by Ron Beller, a former Goldman Sachs partner who was considered "their hit guy," said the former DOE cabinet member, who worked with Beller during the reorganization. "There's nothing like a trader at an investment bank for the sharp, bright edge of the marketplace – a brutal clarity, applied to the school system." At the Richmond school meeting Beller said he was working for free and had no ulterior motives than the right of the children to have "choice" like he had. Beller and his wife have contributed tens of thousands of dollars to the California Charter School Association which has been pushing charters as well as fighting unionization by charter school teachers.. Community speakers charged that he had personally profited from speculating on housing mortgage loans while he was with Goldman Sacks where he was former chief of now-collapsed hedge fund Peloton Partners. The Beller run fund collapsed resulting in the loss of some $17 billion to the investors and investors sued for compensation.
His early claim to fame was a secretary at Goldman Sacks who stole millions of dollars that he and his wife did not know as missing. "Not all Goldmanites avoid the headlines. An abiding tale of the boom years is how three London executives, Jennifer Moses and her husband, Ron Beller, and Scott Mead, had so much cash they did not notice when an assistant, Joyti De-Laurey, stole more than £4m from their accounts." The collapse of his fund Peloton happened on the last day of the quarter and it figures in the book "House of Cards". In the case it also came out that Ron and Jennifer had spent £500,000 on her 40th birthday weekend in Italy but after 2001, the couple decided to put their energy into "doing good" according to their friends.
While at Goldman Sachs Beller also had a reputation as a workplace bully. "Mr. Beller's intense demeanor sometimes caused friction. He berated secretaries, and poor-performing traders kept quiet in meetings to avoid being humiliated by him, according to people familiar with the situation."
Richmond community and labor member also challenged him at the meeting for opposing unionization at charter school and using non-union labor in the construction of the public funded privately run charters. There are now 6 charter schools in line to get constructed in Richmond while other poor public schools are being starved of funds. Charter school supporter and non-union builders Steve and Susan Chamberlin have given large donations to charter supporters on the West Contra School Board who denied at the meeting that they received contributions for Charter supporters. WCCSF Trustee Cuevas vehemently denied taking any money from charter supporters but was strongly challenged on this since she had taken money from charter non-union builders Steve and Susan Chamberlin. These developers build charter schools non-union and then lease them back to the charters for profits.
Now Beller and his wife Jennifer Moses are supporting privatization schemes in education in the US and the UK and Caliber is one of their hot ventures. Their work in helping to kick off the 2008 collapse by the speculation on mortgage securities may now be repeated in the speculation by charter operators in California and throughout the country.
For additional information:
http://citylimits.org/2009/06/01/the-education-business-teachers-missing-at-the-top/
http://www.forbes.com/2009/06/30/goldman-couple-london-markets-equities-streetwise.html
http://www.cnbc.com/id/100569798
http://www.caliberschools.org/who-we-are.html
http://www.nysun.com/opinion/for-whom-beller-tolls/79427/
http://www.law.harvard.edu/programs/corp_gov/MediaMentions/11-8-09_SundayTimes.pdf
http://www.nytimes.com/2009/06/14/books/chapter-house-of-cards.html?pagewanted=all
http://richmondconfidential.org/2014/10/30/pro-charter-school-pacs-flood-west-contra-costa-school-board-elections-with-spending/
Production of Labor Video Project
http://www.laborvideo.org
Added to the calendar on Tue, May 17, 2016 8:33AM
We are 100% volunteer and depend on your participation to sustain our efforts!
Get Involved
If you'd like to help with maintaining or developing the website, contact us.