From the Open-Publishing Calendar
From the Open-Publishing Newswire
Indybay Feature
New Reports: Latino children bear greatest burden of pesticide risk in California
Salinas, CA, May 10, 2016 – New reports spotlight pesticides used in the food system and the harmful effects they are having on the nation's children, including in the Monterey Bay region. In particular, the reports find that Latino children living or attending school near California agricultural fields face some of the greatest risks of exposure from pesticides linked to cancers and the developing brain. The reports are "Right without a Remedy: How the EPA Failed to Protect the Civil Rights of Latino Schoolchildren" (see PDF) by the Center on Race, Poverty, and the Environment (CRPE), and just released today, "Kids on the Frontline: Rural children & pesticide health harms" (see PDF) by the Pesticide Action Network (PAN).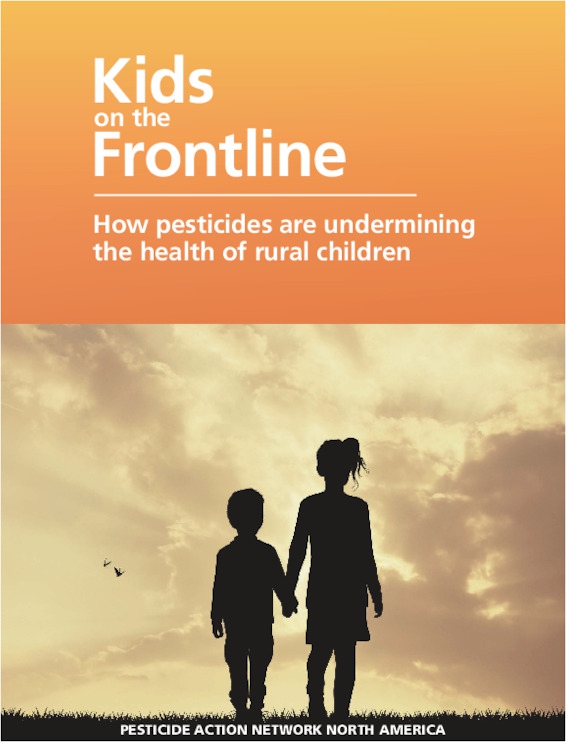 CRPE's Right without a Remedy discloses for the first time internal U.S. Environmental Protection Agency (EPA) documents that reveal EPA's persistent unwillingness to enforce Title VI of the Civil Rights Act, regarding Latino schoolchildren's exposure to dangerous pesticides. The report shows through emails and internal memoranda how EPA allowed its Office of Pesticide Programs to limit EPA's enforcement of the Civil Rights Act and denied the children relief from on-going pesticide exposures.
The CRPE report focuses on material from Angelita C., et al. v. California Department of Pesticide Regulation (1999), named after the mother of an Ohlone Elementary schoolchild, who filed the lawsuit with several Monterey Bay and other California families. The EPA investigated the impacts from one pesticide – the soil fumigant methyl bromide – between 1995 and 2001, comparing the effects on majority Latino and majority white schools in California. While the Office of Civil Rights found a preliminary "prima facie violation of Title VI as a result of an unintentional adverse disparate impact upon Latino schoolchildren," regarding methyl bromide, the EPA did not consider the effects of the dangerous soil fumigants that replaced methyl bromide after 2001. In 2011, EPA and California Department of Pesticide Regulation agreed to a settlement without providing any limits on pesticide use near California schools or allowing the parents to participate in the negotiations.
"The CRPE report provides further evidence that regulators have known about the greater pesticide health threats Latino children face, yet have done nothing to protect them at the same level as white children. This is environmental racism. It's illegal. It's outrageous," said Dr. Ann Lopez, Executive Director of the Center for Farmworker Families.
PAN's Kids on the Frontline echoes the concern about racially disparate health threats of pesticide applications and provides a rigorous assessment of dozens of independent studies, reviewed by leading academic experts in the field. The report finds that the research has grown increasingly strong surrounding the links between pesticides used in food production and cancers—particularly leukemia and brain tumors— as well as the risk of developmental disorders or delays, including autism spectrum disorders, and that in California, Latino children are most likely to face these health risks.
"Children in agricultural communities are on the frontline of exposure to pesticides that don't respect boundaries," said Emily Marquez, PhD, an endocrinologist and staff scientist at PAN, as well as one of the authors of the report. "Pesticides linked to cancer and neurological harm travel through air, water and dust and end up in homes and schools, and eventually in children's bodies."
Many of the poorest zip codes and counties in California, by median income, are agricultural and majority Latino. According to a 2014 report by the California Department of Public Health, Latino children in agricultural counties are nearly twice as likely as their white counterparts to attend school in close proximity to hazardous pesticide use. The same study found that in Monterey County, Latino school children are 320% more likely to attend such schools near harmful pesticides.
"We face a growing epidemic of cancer and other threats to children's health and cognition," said public health nurse and co-chair of Safe Ag Safe Schools, Carole Erickson. "And children in agricultural communities face multiple routes of exposure to pesticides, made worse by existing economic and social stressors. The best prescription to protect children is to reduce pesticide use in the first place, and phase out the worst of them."
One UC Davis study of more than 1,600 children in California's Central Valley found that women who lived within a mile of agricultural fields where organophosphate insecticides were applied during pregnancy had a 60 percent increased risk of having children with autism spectrum disorder. Similarly, UC Berkeley researchers' studies in the Salinas Valley found that when a mother is exposed to increasing amounts of these pesticides during pregnancy, the risk of her child being diagnosed with ADHD or neurological damage increases as well.
Children's developing bodies take in more of everything and pesticides can have a more profound impact during critical windows of development. Relative to their size, kids eat, breathe and drink much more than adults. An infant takes in about 15 times more water than an adult per pound of body weight, and up to age 12, a child inhales roughly twice as much air.
Many pesticides applied in fields are difficult-to-control, including highly volatile gasses called fumigants that are injected into the soil. Others are still sprayed by planes or applied by air blasters pulled by tractors. And many of them are applied in close proximity to children at homes and schools, and are sometimes tracked into homes on shoes or clothes. Children's health advocates are calling on policymakers to respond to the increased information about the harms of pesticides by adopting greater protections as well as identify solutions to ensure farmers are supported in transitioning to more kid- and environmentally-friendly farming practices.
"California officials must provide clear and comprehensive rules for pesticides used near children," said Casimira Salazar, a migrant education specialist in the Pajaro Valley School District. "Children need specific protections that account for their unique vulnerabilities. These health risks are unacceptable and demand immediate action."
In the Monterey Bay area, Safe Ag Safe Schools (SASS), a coalition of pesticide reform advocates, is pressing for permanent one mile no-spray "buffer zones" around schools, as well as better notification around proposed applications to parents and teachers.
CPR is a statewide coalition of more than 190 organizations, founded in 1996 to fundamentally shift the way pesticides are used in California. CPR's mission is to protect public health, improve environmental quality and expand a sustainable and just agriculture system by building a diverse movement across California to change statewide and local pesticide policies and practices.
PAN North America is one of five regional centers worldwide. We link local and international consumer, labor, health, environment and agriculture groups into an international citizens' action network. Together, we challenge the global proliferation of pesticides, defend basic rights to health and environmental quality, and work to ensure the transition to a just and viable food system.
Californians for Pesticide Reform
http://www.pesticidereform.org/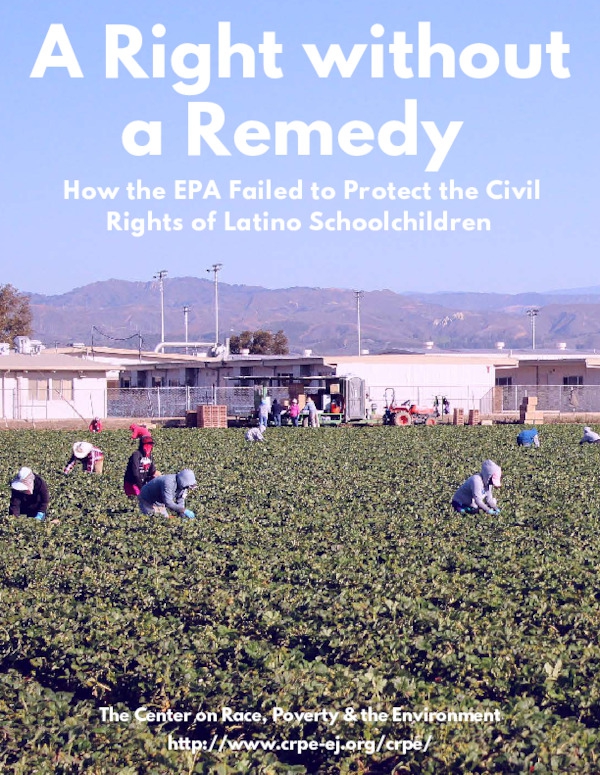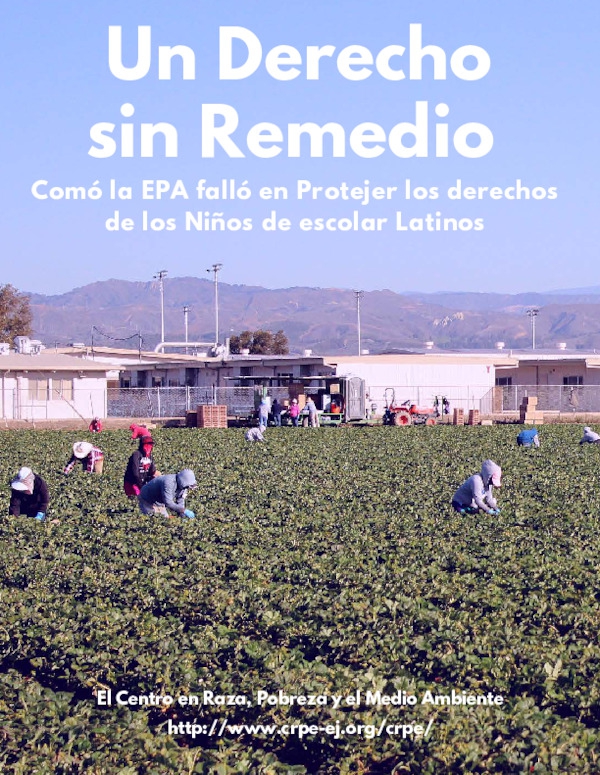 We are 100% volunteer and depend on your participation to sustain our efforts!
Get Involved
If you'd like to help with maintaining or developing the website, contact us.