From the Open-Publishing Calendar
From the Open-Publishing Newswire
Indybay Feature
View other events for the week of

3/28/2016
Oracle Protest/ Press Conference: Stop Public School Funds To Billionaire Ellison/Oracle
Date

Monday March 28

Time

12:00 PM

-

1:00 PM

Import this event into your personal calendar.
Location Details
Oracle Conference Center
350 Oracle Pkwy, Redwood City, CA 94065
https://www.google.com/maps/place/Oracle+Conference+Center/@37.5322785,-122.2645094,15z/data=!4m2!3m1!1s0x0:0xdc75e8b1c02bbb91
Event Type

Press Conference

Organizer/Author
Repeal Charter School Laws Citizens For Educa

3/28 Protest Press Conference: Stop Public School Funds To Billionaire Ellison/Oracle Corporation For Charter School And More Privatization

Monday March 28, 2016 12:00 Noon

Oracle Conference Center

350 Oracle Pkwy, Redwood City, CA 94065

https://www.google.com/maps/place/Oracle+Conference+Center/@37.5322785

,-122.2645094,15z/data=!4m2!3m1!1s0x0:0xdc75e8b1c02bbb91

One of the world wealthiest individuals Larry Ellison worth $49.4 Billion has decided that he wants to build a publicly funded charter school on Oracle's corporate campus in Redwood City.

This is one more example of how our schools are being privatized for the wealthy like Ellison or the tech billionaires like Zuckerberg, Gates and others who are profiting off of selling computers and software program to charter schools they have invested in. They are also pushing the "Common Core" and massive testing schemes from Pearson and other companies for tests that could be written by teachers but are driven by computer companies making more profits for the testing companies and the tech billionaires.

Since when should the California tax payer have to pay a billionaire to build a charter school on his corporate campus? This is an outrage and another reason that more and more teachers, parents and supporters for public education are supporting the Repeal Charter School Laws petition.

https://notocharterschools.wordpress.com

The California Charter School Association which is funded by Netflix billionaire Reed Hastings and other billionaires like Eli Broad are pushing for full privatization of all our schools in California leading to more segregation, corruption and destruction of public schools. There is also a growing corruption crisis at corporate driven and managed schools for profit that are virtually unregulated and do not have follow the rules of publicly run schools. They also ignore the Brown Act which requires that all organizations that get public money must provide proper records since the public is funding these organizations.

One of the schemes the California Charter School Association CCSA has pushed in Proposition 39 was to insert a clause that allows them to take over rooms and space in public schools which is called "co-location". This has led to over 4 charter schools in Independence High in East Side Union High school district in Santa Clara county and has helped divide and weaken public education at the school. It has also created havoc in other schools throughout the state as rooms and facilities are being grabbed from community public schools for privately run charters.

Teachers, students and parents will let Ellison know that we don't want a penny of our tax dollars used for his public funded charter school on his corporate campus.

While these same billionaires refuse to pay more taxes on their wealth they want to destroy our public education system for their own purposes. With over 100 billionaires in California we should have the greatest education system in the world from early education, to K-12, community colleges, CSU and UC. Working people and their children have a right to a free public education and these billionaires must be made to pay for a real public education and not a privatized charter system run by them for profit.

Sponsored by

Repeal Charter School Laws

Citizens For Education Restoration

Voices Against Privatizing Public Education- Repeal Charter School Laws Committee

https://notocharterschools.wordpress.com https://www.facebook.com/CitizensForEducationRestoration/

Endorsed by

United Public Workers For Action

http://www.upwa.info

(415)282-1908

Billionaire Larry Ellison Of Oracle hopes to build home for publicly funded charter public school on its campus

Oracle hopes to build home for charter public school on its campus

http://www.sfchronicle.com/business/networth/article/Oracle-hopes-to-build-home-for-public-school-on-6857344.php

By Kathleen Pende

February 26, 2016 Updated: February 27, 2016 8:26am

Photo: Courtesy: Oracle Corp.

IMAGE 1 OF 8The proposed Design Tech High School, a public charter school, would be built on Oracle's Redwood Shores campus.

Plenty of tech companies are trying to re-engineer education. But Oracle is taking a novel approach — building a public high school at its headquarters in Redwood Shores.

If it wins the necessary approvals, Oracle will break ground in June on a 64,000-square foot, two-story structure that will become the permanent home of Design Tech High School, a two-year-old charter school authorized by the San Mateo Union High School District.

Students would take Oracle shuttles, eat Oracle food (in their own cafeteria) and use Oracle's gym (when employees are not using it).

For now, the school known as D.tech occupies a former adult-education center in Burlingame owned by San Mateo County, its second home in two years.

Along with core subjects such as English, math and history, all students take a course each year in design thinking, a popular problem-solving strategy. Students learn at their own pace, some lectures are opt-in, and failure is celebrated as a learning experience.

"Failure is anathema to most schools today," said Colleen Cassity, executive director of the Oracle Education Foundation. "If you could teach failure as a learning experience, you could change the game in education."

Photo: Paul Chinn, The ChronicleKent Montgomery, Design Tech High's executive director, observes students working at the school's current home at a former adult-education center in Burlingame.

Oracle says it won't design the curriculum or run the school. But its employees will continue to participate in two-week "intersessions," when students take a break from core classes to learn coding, basic electrical engineering and other skills.

"The school will operate autonomously," Cassity said. "We think the curriculum is powerful."

School's growth plans

D.tech currently has 274 students, all freshmen and sophomores. Next fall, it will have 420 freshmen, sophomores and juniors at its present location. Prospective students have until Monday to apply for the 2016-17 school year. The school has already received 462 applications for about 150 openings.

The following school year, 2017-18, D.tech is expected to have 550 students in all four grades and move to the Oracle campus, assuming the new school is finished on time.

Photo: Paul Chinn, The ChronicleAlan Gjerstad (left) and Jared Lin are students at Design Tech High in Burlingame.

"Tech is one of our primary tools for teaching students," said Ken Montgomery, D.tech's executive director. "They all have Chromebooks, all materials are online. They also create technology."

In the school's "design realization garage," on Thursday, one group of boys was building a trebuchet (a type of catapult), while another edited a video. A third group used a 3-D printer to make a replacement foosball for one that got lost. Nick Dal Porto was soldering a quadcopter piece that got broken.

Sophomore Cypress Sell was using a laser cutter to create what she called "a reasonably sized box" to store "witchcrafty items." She likes D.tech because "you are doing something because you are interested in it, not because it's an assignment."

The only thing Sell doesn't like is the long commute from the coastal town of Montara. "I'm sad I will only get to be at the (Oracle campus) for one year," she added.

Oracle brass met the D.tech team at a design challenge the Oracle Education Foundation convened. It invited nine high schools to "help us rapidly prototype some elements of our new operating program," Cassity said.

Photo: Paul Chinn, The ChronicleCypress Sell (left), a student at the Design Tech High School, programs a laser cutter to make a box "of a reasonable size" with teaching assistant Jasmine Calderon (center) and student Ezra Graves in Burlingame, Calif. on Thursday, Feb. 25, 2016. The charter school has plans to relocate its school to the Oracle campus in the near future.

D.tech, she said, "stood head and shoulders above the rest. They speak the language of education and also the language of innovation and technology sectors. We understand them. They understand us."

Many tech companies and executives are aiming to transform schools. Facebook CEO Mark Zuckerberg and his wife are starting a private school in East Palo Alto that will integrate education and health care for disadvantaged children. Laurene Powell Jobs, Steve Jobs' widow, is giving $10 million to five or 10 teams that come up with the best ideas for a new high school.

IBM pioneered P-TECH, a six-year program that combines high school, community college and workplace skills. It's now in 40 schools. Since 1999, the Bill and Melinda Gates Foundation has given $6.7 billion to education, including $4 billion to K-12 schools.

Facebook and IBM, however, haven't built public schools at their corporate headquarters.

TECH & EDUCATION

• S.F. schools startup racks up $100 million from tech leaders

• Trashing paper textbooks for digital? Not quite.

• JobTrain puts low-income people on path to sustainable employment

School lease plans

Oracle will own the land and building and lease it to the school "for zero or perhaps a buck," Cassity said. Because it will retain ownership, Oracle will not get a tax deduction for the project, she added.

As a charter school, D.tech is open to any student in the state. But if demand exceeds supply, the school will hold a lottery, using a system that gives local students preference. Students from the San Mateo district will each get five virtual lottery tickets. Students from the neighboring Sequoia Union High School District, where Oracle is located, will get four each. Everyone else will get one.

The two high school districts agreed to pay D.tech about $8,400 for each student from their district who attends the charter school, even though the Sequoia district did not have to because it's a basic-aid district that gets no state funding because its local property taxes are so high. The funding agreement between the San Mateo and Sequoia districts is a first, Montgomery said.

The new school needs approval from Redwood City and, because it's near the shoreline, the San Francisco Bay Conservation and Development Commission. The city has posted the plan at

http://www.redwoodcity.org/designtech

and is taking public comments through March 10. Comments can be emailed to

lchan [at] redwoodcity.org

.

Photo: Paul Chinn, The ChronicleA student uses a calculator to solve a math problem at the Design Tech High School in Burlingame, Calif. on Thursday, Feb. 25, 2016. The charter school has plans to relocate its school to the Oracle campus in the near future.

Traffic concerns

At a meeting of the Redwood City Planning Commission on Feb. 16, the only concerns raised by residents were about increased traffic and ensuring that Redwood City students can attend. To mitigate traffic, students will not be allowed to park on campus. They can be dropped off or take an Oracle shuttle from the Millbrae BART and San Carlos Caltrain stations.

"People are happy that a school is getting built that doesn't rely on taxpayer funding," Montgomery said.

The school was Oracle CEO Safra Catz's idea. Catz and Oracle Chairman Larry Ellison had been talking for years about the need for a school "that teaches students how to think," Cassity said.

The school revolves around design thinking, also called human-centered design. "You begin by empathizing with your user, deeply understanding their problem," Cassity said. The next steps are "ideation" or brainstorming a solution, building a rapid prototype, taking it back to the user for feedback and incorporating it into the next version.

"We have all kinds of agreements between high schools and career tech programs." said Michael Kirst, president of the California State Board of Education. There are students learning auto repair at auto dealerships and future farmers working on farms.

But D.tech, he said, is different. "This is the total package."

Kirst said the state will be monitoring the school to see how it works.

"Whether it can be scaled up depends on whether a lot of businesses want to do this," Kirst said. "It's one thing to run an experimental school on its grounds, another to extrapolate and say this should be done generally, or this is a big solution to solving schools."

Kathleen Pender is a San Francisco Chronicle columnist. Email:

kpender [at] sfchronicle.comBlog

:

http://blog.sfgate.com/pender

Twitter: @kathpender

Privatization Of Science By Gates and Ellison

http://www.nytimes.com/2014/03/16/science/billionaires-with-big-ideas-are-privatizing-american-science.html?_r=0

Added to the calendar on Monday Mar 21st, 2016 11:39 AM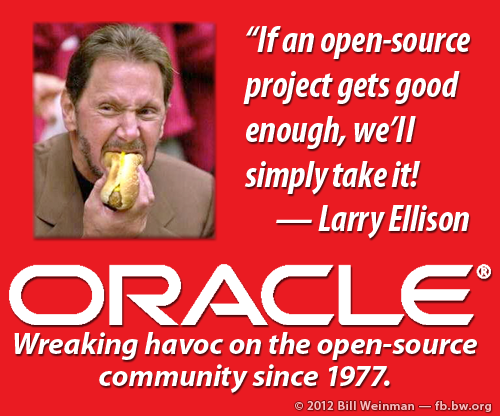 Larry Ellison and Oracle seek to privatize all common places either physical like public education or open software. He is also working to privatize science to benefit his profits and wealth.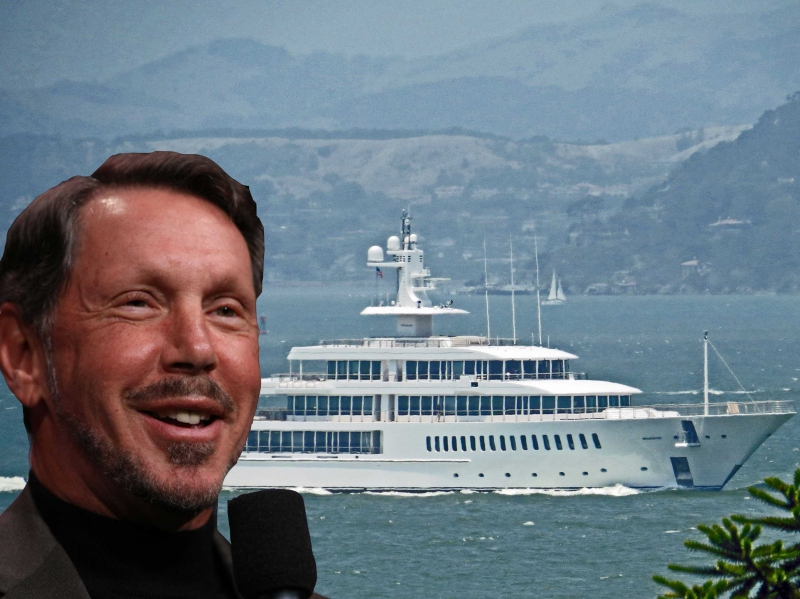 While Larry Ellison wants tax payers to fund his privately run charter school he fights more taxes on his $49 billion dollars.
Highly recommend the authors do a minimum of research. d.tech is not a private charter school.

An innovative free, public high school authorized by the San Mateo Union High School District.
Design Tech High School is located at
1800 Rollins Rd., Burlingame, CA 94010
http://www.designtechhighschool.org/
We are 100% volunteer and depend on your participation to sustain our efforts!
Get Involved
If you'd like to help with maintaining or developing the website, contact us.