From the Open-Publishing Calendar
From the Open-Publishing Newswire
Indybay Feature
View other events for the week of

3/12/2016
SF Forum: Stopping The Destruction Of Public Education-How Charters Are Wrecking Our Publi
Date

Saturday March 12

Time

7:00 PM

-

8:30 PM

Import this event into your personal calendar.
Location Details
518 Valencia St/16th St.
San Francisco, CA
Event Type

Teach-In

Organizer/Author
United Publi Workers For Action

3/12 SF Forum:

Stopping The Destruction Of Public Education-How Charters Are Wrecking Our Public School System

Saturday March 12, 2016 7:00 PM

518 Valencia St.

San Francisco, CA

Donation Requested

Initial Speakers:

Dr. Roxana Marachi, Associate Professor San Jose State University Education Department

Sharon Higgins, Education Expert On Gulen Magnolia Schools and Publicly Funded Religious Charters

The survival of public education and teacher unions is the question of the day. The biggest billionaires and tech barons of the world including Gates, Zuckerberg, Broad, the Fisher Family-KIPP and the Walmart Walton family have funded a massive billion dollar privatization program through charters and testing schemes such as "Common Core". This has ended up re-segregating the schools and scapegoating teachers throughout the United States blaming them for the crisis in education.

This organized union busting and privatization drive has yet to be answered politically through a state and national education/action campaign. Tens of thousands of public school teachers have been driven out of the profession by being put in rubber rooms, bullied and terrorized. This attack has particularly focused on senior teachers and union activists and supporters. Hundreds of millions of dollars are being spent on local school board elections just in California by these billionaires to put pro-charter privatization candidates into power who then vote on more charters and privatization in school districts.

There has also been a systemic criminal conflict of interest by these elected and appointed privatization ideologues both on local school boards and state boards such as the Commission on Teacher Credentialing and the State Board Of Education.

Additionally, religious cults and fundamentalists are using the deregulated charter school laws to pushed their religious schools in California and throughout the country. Fundamentalists like Dennis Snyder who runs the Escondido Charter School Chain in San Diego County and Fethullah Gulen, the Turkish Islamic Imam who runs the Magnolia chain in California are getting millions of dollars to support their religious schools and cults. This growing systemic corruption in bonds and kickbacks is growing by the day.

Co-locations that bust up public schools which was allowed by Proposition 39 and "Common Enrollment" are all tools being used to systemically destroy the public education system and organizing a statewide fight against these policies is vital.

There is a campaign to stop all public funding of privately run charter schools in California and this will also be addressed at this educational forum. A statewide ballot initiative has now been certified to put this in front of California voters in November 2016 and begin the historic debate.

Sponsored by

Voices Against Privatizing Public Education- Repeal Charter School Laws Committee

https://www.facebook.com/CitizensForEducationRestoration/

United Public Workers For Action

http://www.upwa.info

For more information

info(at)upwa.info

(415)282-1908

For more information

https://notocharterschools.wordpress.com http://charterschoolscandals.blogspot.com http://eduresearcher.com

Added to the calendar on Wednesday Mar 2nd, 2016 4:25 AM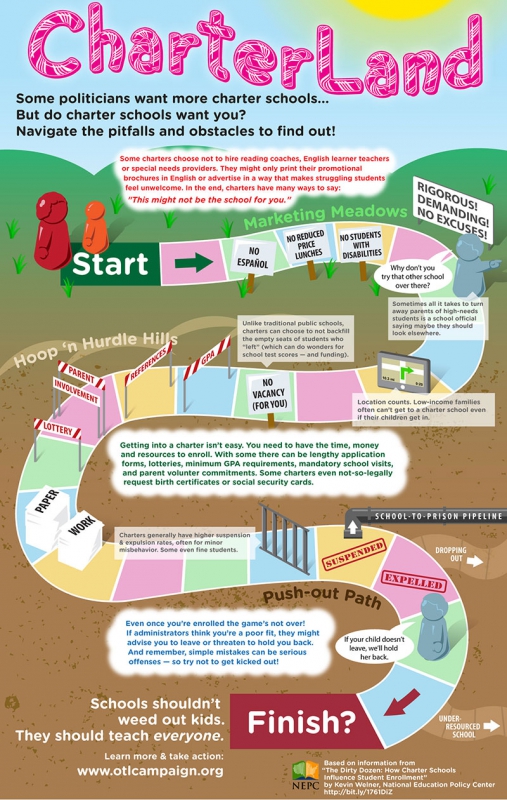 The privatization scam with charters that billions and rightwing religious ideologues are pushing to destroy public education.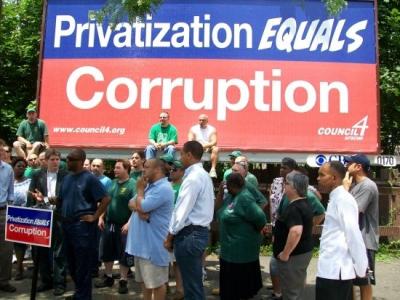 The growing corruption scandals engulfing education are directly resulted in deregulation of public education through privately run charters that are destroying public education and re-segregating the public education system.
We are 100% volunteer and depend on your participation to sustain our efforts!
Get Involved
If you'd like to help with maintaining or developing the website, contact us.