From the Open-Publishing Calendar
From the Open-Publishing Newswire
Indybay Feature
2016 Folsom Black History Month ~ Roots, Wine and Reggae
The past, present and future of the Great State of California are connected in a wonderful way. Honorable Mervyn M. Dymally offered AB 59 an amazing legislative opportunity to showcase the contributions by people of African ancestry throughout the State of California, his legacy is alive. Honorable William Alexander Leidesdorff, Jr. continues to demonstrate the amazing potential of equity and equal opportunity. In the spirit of our mixed Caribbean extended family, 2016 Folsom Black History Month ~ Roots, Wine and Reggae will bring us together in a good way...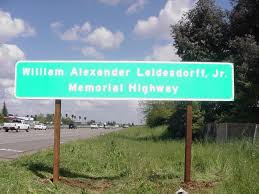 2016 Folsom Black History Month ~ Roots, Wine and Reggae is poised to mark a new beginning, building on the solid foundation of William Alexander Leidesdorff, Jr., (1810-1848) a prominent civic leader and founding pioneer in the successful quest for California to become the 31st state of the United States of America.

William Alexander Leidesdorff, Jr. was born in St. Croix, Danish Virgin Islands, in October 1810 to Anna Marie Sparks, of African Cuban ancestry and William Leidesdorff, of Danish Jewish ancestry.

He owned the largest home in San Francisco, was elected City Treasurer, constructed the City Hotel, built the first commercial shipping warehouse and wharf in S.F., elected President of the first California School Board and donated the land to build the first public school in California, owned and operated his 35,500+ acre agribusiness, Leidesdorff Ranch in Sacramento County.

In 1834, Leidesdorff was naturalized a U.S. Citizen and began to develop a lucrative maritime shipping business based in New Orleans, Louisiana. The Negro Seamen Acts, at the second busiest port in the United States, New Orleans and a lengthy Federal lawsuit, on top of the tragic ending to his love affair forced William to relocate to the Pacific Rim with a fresh start.

In 1840, Leidesdorff traveled to New York, NY and on his final plans east coast voyage he sailed through the ports in Cuba, Virgin Islands, Panama, Brazil, Argentina, Chile and Hawaii relocating to Alta Mexican California.

In 1841, Leidesdorff sailed the first United States shipping vessel, the Julia Ann, into the sleepy Mexican fishing Village of Yerba Buena, modern day San Francisco, to establish a world maritime center.

In 1843, he was naturalized as a Mexican citizen in order to facilitate acquiring a vast land grant from the Mexican authorities, and was an early advocate of creating dual United States citizenship.

In 1844, William Alexander Leidesdorff, Jr. obtained title to Rancho Rio de Los Americanos, well over 35,000+ acres of prime real estate along the south bank of the American River. His global trade and commerce projects financed, developed, and helped stabilize the Sacramento Valley.

In 1845, he accepted the position of United States Vice-Consul to the Mexican Alta California region; as such, he became the first African-American diplomat, affectionately known as "A Founding Father of California."

In 1846, he was an active leader in the Bear Flag Revolt during the Mexican-American War. He went on to captain the first and only steam ship in California prior to the Gold Rush of 1848, the Sitka. His maiden steam voyage up the Sacramento River is immortalized on the California State Seal and recognizes his vision for increased maritime transportation of California's agricultural products to world markets.

In 1848, prior to his untimely death from brain fever, he received official notification of vast quantities of gold on his immense cattle and wheat ranch along today's Route 50 corridor. May 18, 1848 he was buried just inside the front entrance of the Roman Catholic Church, Old San Francisco Mission Delores Basilica.

In 2004, a 15 mile portion of US Highway 50 was officially designated the William Alexander Leidesdorff Jr. Memorial Highway by the California State Legislature and highway sign installations occurred Spring of 2005.

In 2007, the State of California, California Farmer, California Farm Bureau, California Chamber of Commerce and California State Fair inducted Leidesdorff Ranch into the prestigious, California Agricultural Heritage Club.

During California Black History Month 2008, River Bend Park became the official name of Goethe Park, on Historic Rancho Rio De Los Americanos continuing to cloak the rebirth of the "Golden Legacy of William Alexander Leidesdorff, Jr."

January 2010, the Congress of Racial Equality, during its 25th "Silver" Anniversary Dr. Martin Luther King, Jr. Ambassadorial Reception and Awards Dinner at the Sheraton New York Hotel and Towers, 52nd Street at Seventh Avenue, New York, NY honored Tova Leidesdorf and the legacy of William Alexander Leidesdorff, Jr.

In 2011, Leidesdorff Ranch/Negro Hill Burial Ground Project achieved a major victory by removing the wicked, demonic language from the grave markers of the early California pioneers of African ancestry.

2016 Folsom Black History Month, Roots, Wine and Reggae will offer a mutually beneficial path toward reconsideration of AB 59 a seminal piece of legislation authored by Honorable Mervyn M. Dyamally, let us come together in the spirit of Roots, Wine and Reggae.


We are 100% volunteer and depend on your participation to sustain our efforts!
Get Involved
If you'd like to help with maintaining or developing the website, contact us.