From the Open-Publishing Calendar
From the Open-Publishing Newswire
Indybay Feature
5 Whistleblowers Of Many Who Have Exposed The CIA Role In Cocaine or Crack Distribution
The government's war on drugs is full of hypocrisy and lies. With the right hand the ATF and others conduct raids on drug dealers. With the left hand, the CIA for 50 years has sold drugs in order to fund black ops and to have an army of addicts willing to do anything for a fix.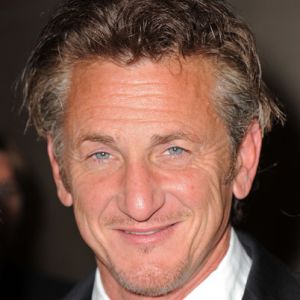 5 Whistleblowers Of Many Who Have Exposed CIA Role In Cocaine or Crack Distribution
I Sean Penn
His interview in Rolling Stone about his conversation with El Chapo is linked below.
On Sunday Jan 18, 2016 60 Minutes of CBS will feature an interview with Sean Penn. and Monday the next day the entire interview with Charlie
Rose will be broadcast on Mr Rose' PBS show. Sean Penn has said his intention was to start a discussion about the 'war on drugs' in the US.
*
II Gary Webb of the San Jose Mercury News
Gary Webb in 1996 published the article Dark Alliance, about the CIA's role in creating a crack epidemic in the US., targeted toward black communities.Many say that Gary Webb, the San Jose Mercury reporter, was murdered, although the movie Kill The Messenger leaves it up to the audience. Why? The Congress had been opposed to the Ronald Reagan, Oliver North, CIA plans to create and fund an army of 'freedom fighters' in Nicaragua. Tens of billions of dollars of crack cocaine was distributed. The CIA created an army of addicts in the US in order to attempt to destroy socialism in Nicaragua through an illegal war. It was Operation Guido or Guns In, Drugs Out.
CIA connected media, the Washington Post, L A Times and New York Times, Nightline of ABC and Dateline cooperated in the CIA attempt to destroy Gary Webb. The Times printed news of his one time affair during his marriage. The San Jose Mercury News caved to the pressure. Webb had been held at gunpoint at least twice. He was followed. To protect his family, he had to move out. Illegal search and seizure occurred. As late as 2014 the Washington Post was attacking Webb and defending its sleazy crime.
Before his death, Gary Webb wrote a book, Dark Alliance, defending his reporting.
III Narrator Elizabeth Montgomery
Eight years before Gary Webb, in 1988, Elizabeth Montgomery, Star of Bewitched and daughter of former Screen Actors' Guild president Robert Montgomery, had narrated the film Coverup about G H W Bush's role in drug distribution. Bush had been for 1 year the head of the CIA and after that had been a link between Reagan and Oliver North. A 2 hour show by NOVA also focused on this topic.
IV 50 Years Of Drug Dealing By The CIA. The CIA airline Air America was used to transfer heroin from Southeast Asia to the US. The FBI followed Dick Gregory around the country as he reported that cocaine was secreted in the coffins of returning dead soldiers and that Jim Jones was part of a Vacaville prison (California) behavior modification study designed to observe how street people with no support system could be programmed.
V The Bush family fought the publication of James Hatfield's book, Fortunate Son, which reported on G W Bush's cocaine habit. They were successful in retracting the entire first printing. But James Hatfield got another publisher. He, a Texan, was found murdered in an Oklahoma motel room. The authorities ruled it a suicide.
Libertarians, conservatives like William F Buckley, and countless others have advocated an end to the trillions of dollars spent in phony wars on drugs.
Sean Penn article on El Chapo
http://www.rollingstone.com/culture/features/el-chapo-speaks-20160109
Charlie Rose Show
http://www.pbs.org/charlierosetheweek/home/
Huffington Post on the movie Kill The Messenger which is about Gary Webb, whistleblower reporter
http://www.huffingtonpost.com/2014/10/10/kill-the-messenger_n_5962708.html
The movie CoverUp narrated by Elizabeth Montgomery, documenting G H W Bush role in drug distribution
http://www.imdb.com/title/tt0094913/
CIA and the Media
http://whatreallyhappened.com/RANCHO/POLITICS/ARCHIVE/ciamedia.html
50 Years of CIA Drug Dealing
http://www.rense.com/political/ciadrug.htm
The book Fortunate Son about G W Bush's cocaine habit... the author was found dead
http://www.amazon.com/Fortunate-Son-George-American-President/dp/0312242689
"The Slimy Attack by the Washington Post on Gary Webb" by Robert Parry who at the AP wrote of the CIA cocaine connection in 1985.
https://consortiumnews.com/2014/10/18/wposts-slimy-assault-on-gary-webb/
Picture sources:
Wikipedia: source for Eliz. Montgomery Picture.
Dick Gregory zimbio.com
Gary Webb
https://s-media-cache-ak0.pinimg.com/736x/b6/d4/a0/b6d4a0ab5e954f43e197bee45f72fa55.jpg
Sean Penn
http://a4.files.biography.com/image/upload/c_fill
,cs_srgb,dpr_1.0,g_face,h_300,q_80,w_300/MTE5NDg0MDU1MTk4MDA4ODQ3.jpg
4532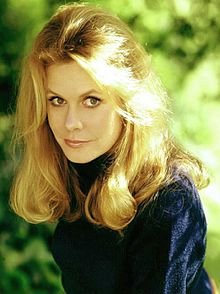 Montgomery in 1988 narrated the movie CoverUp, an expose of G H W Bush's role in the distribution of cocaine and crack in the US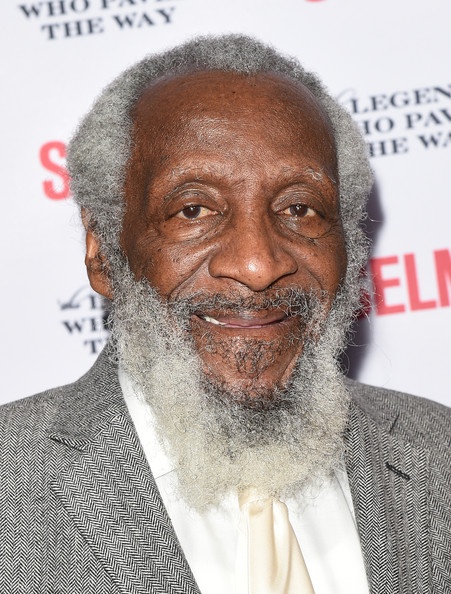 The FBI followed Dick Gregory around the country as he reported that cocaine was secreted in the coffins of returning dead soldiers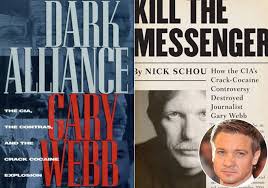 Gary Webb, courageous author of Dark Alliance about the CIA role in creating the crack cocaine epidemic in the US. The movie Kill The Messenger is about his crucifixion by the CIA and its helpers in the media.
We are 100% volunteer and depend on your participation to sustain our efforts!
Get Involved
If you'd like to help with maintaining or developing the website, contact us.