From the Open-Publishing Calendar
From the Open-Publishing Newswire
Indybay Feature
Palm Oil Products - Beyond Certification
Palm Oil, and Palm Oil Products distributors often make great claims of their product:
1) Producers are not actively cutting down rainforests 2) Endangered species habitat is not being removed for growing oil palm crops 3) Suppliers are not in conflict over land rights with indigenous peoples 4) Natural Peat Bogs are not being drained.... and that Palm Oil is a non-GMO alternative to trans-fats or hydrogenated oils....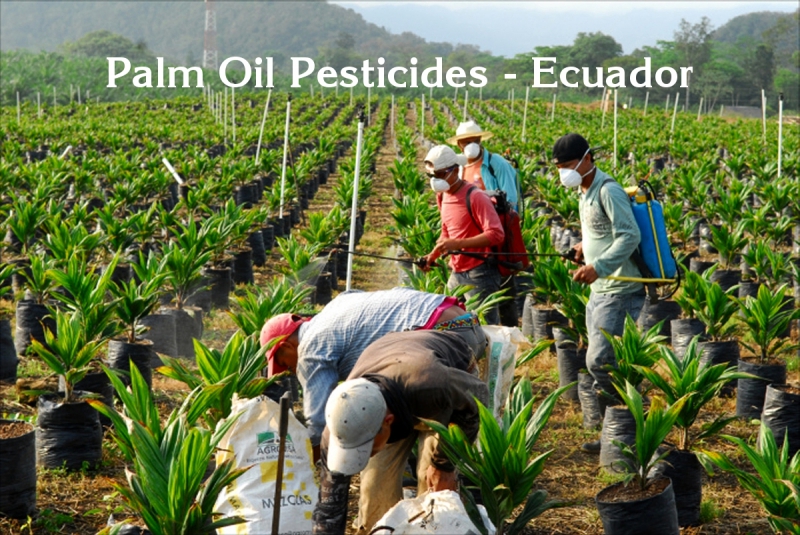 Palm Oil Products - Beyond Certification
Zero-Deforestation vs No-Deforestation
The "No-deforestation policy" by definition, according to Greenpeace, "is no human induced conversion of natural forests, with the exclusion of small-scale low intensity subsistence conversion. Only degraded forest lands that are not High Carbon Stock, High Conservation Value, or peatlands may be converted to non-forest, it also involves the active conservation, protection, and if necessary, restoration of natural forests by those who control and/or manage them."
For industry, there are two different target approaches to Zero-Deforestation;
-One is gross which equates the reduction of deforestation of native forests to the increase in the establishment of new forests on previously cleared lands (reforestation).
-While net deforestation inherently equates the value of protecting native forests with that of planted forests.
Who you going to trust - Industry led certification bodies such as the RSPO, and FSC, which certify sustainable palm oil? "In order to get a better understanding of just how much the palm oil industry has grown, consider this: oil palm plantations have increased 59-fold since 1975 in countries like Ecuador. From 1990-2008, almost 50,000 ha (over 100,000 acres) of rainforest were replaced by palm oil plantations in the north coast of Ecuador and the Amazon (Lasso 2012)."
"Although the deforestation of the rainforest is endangering both animals and humans alike, the palm oil industry continues to grow. Palm oil currently represents about 61.5% of Ecuador's total plantations (Corley 2009). It also accounts for 30% of all vegetable oil produced and 60% of global vegetable oil exports (Lasso 2012). This creates a lot of problems because when biodiversity is threatened, the entire ecosystem of that area is in danger of collapsing." (Rainforest Partnerships)
Interview with Rhett Butler: Why Rhett Butler is Optimistic About Forest Conservation
http://thebreakthrough.org/index.php/programs/conservation-and-development/the-best-case-scenarios-for-palm-oil
Can Palm Oil Deforestation Be Stopped – May 2014
http://thebreakthrough.org/index.php/programs/conservation-and-development/can-palm-oil-deforestation-be-stopped
Palm Oil Fever In Ecuador - Food For Today, Hunger For Tomorrow
Article published on Oct. 15, 2014
http://www.cafebabel.co.uk/brussels/article/palm-oil-fever-in-ecuador-food-for-today-hunger-for-tomorrow.html
The film: "La Fiebre de La Palma" translates as 'the palm fever'. I believe the title explains the idea of what has happened in Ecuador. The areas where plantations are most widespread are some of the poorest is Ecuador - 51 minutes.
https://www.youtube.com/watch?v=oNeyUrcEzdQ
(ed) It is important to discern the total hectares of plantations within the context of of a country's total hectares of available farmland, the change in land use, the total percentage of arable land, and food security for the population. Farmers who grow food for local consumption vs import or export crops - cultural values will tend to collide in the same geographic area.
And I just got to love the "Natural Habitats" take on sustainability vs environmentalism.
"Environmentalism consists of a social movement regarding environment conservation and preservation that strives to persuade or induce the political acceptance process by lobbying, activism as well as education for protecting natural resources and eco-systems. It aims to control pollution and protect biodiversity by focusing on balancing the various natural systems by becoming more earth friendly."
"Sustainability, in contrast to the environmentalism, represents the idea that human society should operate by utilizing industrial and biological processes that can be sustained indefinitely; this implies that those processes are cyclically rather than linearly oriented. As a basic concept, sustainability focuses on creating a better world and not compromising the ability of future generations to meet their needs by embracing three core aspects: environment, economy and social equity."
The purchasing power of social equity breeds in consumerism.
Boycott Palm Oil Products
Shopping at the Ukiah Co-op I find more and more palm oil products using clever sound bytes to assure consumers that it's ok "in Ecuador there are no Orangutans". Earth Balance states it this way; "in Africa there are no Orangutans". At some point, there's no point.
Distributors often make great claims of their product:
1) Producers are not actively cutting down rainforests 2) Endangered species habitat is not being removed for growing oil palm crops 3) Suppliers are not in conflict over land rights with indigenous peoples 4) Natural Peat Bogs are not being drained....
Point one: "Actively cutting" "rainforests"
Problem "undefined terms" in either the marketplace or the global palm oil industry countries of production – certified or not – definitions may be contrary to what consumers are told.
Point two: "Endangered species" have little or no protection in countries where palm oil is produced, and the term is not legally defined except under "illegal wildlife trade".
Point three: "Palm oil supplier is not in conflict over land rights with indigenous peoples". But suppliers are never in conflict over land grabs, it is the palm oil companies that own the Concessions (plantations) that are often in conflict. Ecuador has had a painful and even deadly recent history, with palm oil plantation expansion.
Point four: "Natural Peat Bogs" are not being drained. Well this may be true, in Ecuador, but in fact is more dependent on historical land use patterns and ownership and not ethical stewardship of natural resources.
Besides, the real crisis is peatlands, not bogs. Once again... there is a difference. Peatlands communities reflect relationships among plants, topography, climate, and water.
Peatlands receive water both from precipitation and ground water, which has percolated through mineral soil, (may be classified as fens). The water supply in a fen is only slightly acidic or nearly neutral, and it carries minerals and other nutrient content. Peatlands on the lowlands of Borneo (East Malaysia, Sarawak) or Kalimantan (Indonesia) used to look like watery meadows, with sedges, reeds, grass-like plants, occasional shrubs, trees. Now most are planted.
Bog communities, on the other hand, develop in isolation from ground water and run-off from nearby uplands. They receive water only through precipitation. Fewer plants and animals have adapted ... Sphagnum mosses, ericaceous shrubs (plants in the heath family such as leather leaf), and some sedges cover the ground; trees may or may not develop.
I have never before seen a reference regarding Palm Oil and bogs.
In the "Dirty Business of Palm Oil" we find that supply chain transparency and divestment of subsidiary due to intolerable bad publicity over human rights abuses and cultural environmental conflicts is just an end-run backdoor loophole exploited by these very large, deep pocket companies operating on a global scale.
http://www.iht.com/2014/05/05/the-dirty-business-of-palm-oil/
RSPO and FSC Certifying Bodies must rely on local laws.
http://www.wri.org/blog/2015/09/3-ways-strengthen-customary-land-rights-indonesia
"Until 2012, Indonesia did not formally recognize the existence of its indigenous peoples. Its 1999 Forestry Law effectively allowed the government to convert adat or customary forests into state forests. Once within state jurisdiction, forests could be converted into private concessions. Thirty percent of Indonesia's territories have been handed over to private companies as concessions, with many of them overlapping with indigenous lands."
Malaysia has yet to recognize "Indigenous Rights".
And one final sound byte of confusion: "Palm Oil is a non-GMO alternative to hydrogenated oils" while accurate is quite misleading.
The FDA has that covered since 2013. "Over the years, scientific evidence has shown they are dangerous because they raise the levels of so-called bad cholesterol and can lower the levels of good cholesterol. In 2003, the F.D.A. required that artificial trans fats be listed on food labels, a shift that prompted many large producers to eliminate them. Two years later, New York City under Mayor Michael R. Bloomberg told restaurants to stop using artificial trans fats in cooking; other places, including California, Cleveland and Philadelphia, followed suit. Many major chains, like McDonald's, found substitutes and sharply reduced the use of trans fats."
"Those actions led to a stunning reduction in consumption: Americans ate about one gram a day last year, down from 4.6 grams in 2006. A report from the Centers for Disease Control and Prevention found that blood levels of trans fatty acids among white adults in the United States declined by 58 percent from 2000 to 2009."
http://www.nytimes.com/2013/11/08/health/fda-trans-fats.html?_r=0
Trans-fat update June 2015 – FDA:
http://www.fda.gov/ForConsumers/ConsumerUpdates/ucm372915.htm
FDA Final Determination:
http://www.fda.gov/Food/ucm292278.htm
Personally. I neither purchase nor eat, nor use any products with palm oil. It's not that hard really. Moral character is not in a story from a book of fiction. It's in how we see what we see.
Make it personal, boycott Palm Oil products. View a larger 7 part series at my blog "The Retired Environmentalist"
http://retiredenvironmentalist.blogspot.com/
"Zero-Deforestation Palm Oil In 2015:
Human Rights Abuses, Poverty, and Environmental Devastation"
http://retiredenvironmentalist.blogspot.com/2015/02/zero-defrorestation-palm-oil-in-2015.html
Palm Oil Zero-Deforestation vs No-Deforestation: Carbon Offset Accounting
http://retiredenvironmentalist.blogspot.com/2015/02/palm-oil-zero-deforestation-vs-no.html
Felled Forests, Falling Palm Oil Prices, Reduced New Plantings, Peatland Fires
http://retiredenvironmentalist.blogspot.com/2015/02/felled-forests-falling-palm-oil-prices.html
Palm Oil Crisis In Certification Criteria: Sustainable Standards
http://retiredenvironmentalist.blogspot.com/2015/02/palm-oil-crisis-in-certification.html
Deforestation-Free And Zero-Deforestation, Palm Oil's Carbon Footprint
http://retiredenvironmentalist.blogspot.com/2015/02/deforestation-free-and-zero.html
Palm Oil Industry Sustainable Palm Oil Policies Fail Global Commitments To Communities
http://retiredenvironmentalist.blogspot.com/2015/03/palm-oil-sustainable-policies-fail.html
Sarawak Land Grab Laws And Palm Oil Fresh Fruit Bunches Harvest Employment
http://retiredenvironmentalist.blogspot.com/2015/03/sarawak-land-grab-laws-and-palm-oil.html
By invoking the 'Copyright Disclaimer' Under Section 107 of the Copyright Act 1976, allowance is made for "fair use" for purposes such as criticism, comment, news reporting, teaching, scholarship, and research. Fair use is a use permitted by copyright statute that might otherwise be infringing. Non-profit, educational or personal use tips the balance in favor of fair use."
§ 107. Limitations on exclusive rights- Fair use: Notwithstanding the provisions of sections 106 and 106A, the fair use of a copyrighted work, including such use by reproduction in copies or phonorecords or by any other means specified by that section, for purposes such as criticism, comment, news reporting, teaching (including multiple copies for classroom use), scholarship, or research, is not an infringement of copyright. In determining whether the use made of a work in any particular case is a fair use the factors to be considered shall include (1) the purpose and character of the use, including whether such use is of a commercial nature or is for nonprofit educational purposes; (2) the nature of the copyrighted work; (3) the amount and substantiality of the portion used in relation to the copyrighted work as a whole; and (4) the effect of the use upon the potential market for or value of the copyrighted work.
If you or anyone wish to use copyrighted material from this article for purposes of your own that go beyond 'fair use', you must obtain permission from the copyright owner.
BOYCOTT ALL PALM OIL PRODUCTS
Tomas DiFiore
We are 100% volunteer and depend on your participation to sustain our efforts!
Get Involved
If you'd like to help with maintaining or developing the website, contact us.