From the Open-Publishing Calendar
From the Open-Publishing Newswire
Indybay Feature
Big Oil rejoices over gutting of Senate Bill 350
"Big Oil succeeded in gutting one of the most important provisions of this bill," said 350.org Strategy and Communications Director Jamie Henn. "Let's face it: Governor Brown got his hat handed to him. Now, the clearest way he can fight back against the industry is by banning fracking in California -- and that's something he can do on his own, without the State Legislature."

Photo of Catherine Reheis-Boyd, President of the Western States Petroleum Association (WSPA) and former Chair of the Marine Life Protection Act (MLPA) Initiative Blue Ribbon Task Force to create "marine protected areas" in Southern California, courtesy of the UC Santa Barbara Institute for Energy Efficiency/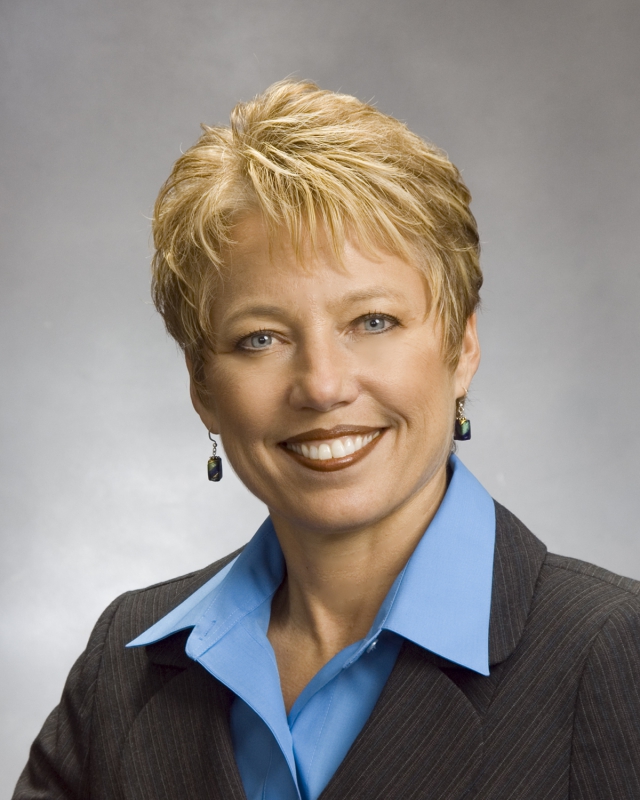 Big Oil rejoices over gutting of Senate Bill 350
by Dan Bacher
Oil industry representatives celebrated the gutting of California Senate Bill 350, the Clean Energy and Pollution Reduction Act of 2015, Wednesday night after they mounted an intense campaign for months to defeat the legislation.
Before being amended, Senate Bill 350 called for a 50 percent percent reduction in petroleum use in cars and trucks, a 50 percent increase in energy efficiency in buildings, and a goal of 50 percent of state utilities' power coming from renewable energy, all by 2030.
However, Governor Jerry Brown and legislative leaders held a press conference on September 9 to announce the removal of the provision in the bill calling for a 50 percent reduction in petroleum use in cars and trucks. The other provisions remain.
"WSPA and its member companies remain committed to working with Governor Jerry Brown and legislators on climate change and energy policy," responded Catherine Reheis-Boyd, President of the Western States Petroleum Association (WSPA), and former Chair of the Marine Life Protection Act (MLPA) Initiative Blue Ribbon Task Force to create so-called "marine protected areas" in Southern California. "Today's announcement was an acknowledgement that California's energy future, economic competitiveness, and environment are inextricably linked."
"Californians are best served by inclusive energy policy and by a legislative body that retains authority on issues so critically important to jobs, communities and our way of life," she said.
The bill's author, California Senate President Pro Tem Kevin de León, and Governor Jerry Brown blamed the big lobbying campaign by WSPA and the oil industry for the increasing opposition by legislators to this provision in the bill.
"The fact that, despite overwhelming scientific opinion and statewide public support, we still weren't able to overcome the silly-season scare tactics of an outside industry which has repeatedly opposed environmental progress and energy innovation — means that there's a temporary disconnect in our politics which needs to be overcome," de León claimed.
"Oil has won a skirmish," Governor Brown told reporters. "But they lost a bigger battle, because I am more determined than ever to make our regulatory regime work for the people of California."
After legislative leaders amended SB 350 under pressure from the oil industry, 350.org Strategy and Communications Director Jamie Henn urged Governor Jerry Brown to fight back against the oil industry by banning fracking.
"Big Oil succeeded in gutting one of the most important provisions of this bill," said Henn. "Let's face it: Governor Brown got his hat handed to him. Now, the clearest way he can fight back against the industry is by banning fracking in California -- and that's something he can do on his own, without the State Legislature."
"California has already dethroned King Coal--today's news that the UC system will be joining the state's pension funds in beginning to divest is a major step forward. Now, it's time to take on Big Oil with everything we've got," she said.
For more information about Senate Bill 350, go to:
http://leginfo.legislature.ca.gov/faces/billNavClient.xhtml?bill_id=201520160SB350
Senate Bill 350 is not the only bill that the oil industry waged a successful campaign against. Intensive lobbying by the oil industry resulted in the tabling until next year of Senate Bill 788, legislation to protect a State Marine Reserve from new oil drilling, and SB 248, a bill to keep toxic oil and gas and fracking wastewater out of drinking water.
In addition, Senate Bill 32, a measure that bill author Senator Fran Pavley said "aimed at bolstering California's efforts to combat climate pollution well into the 21st Century," will not be considered during the waning hours of the legislative session set to adjourn late Friday. "Rather, it will become a two-year bill taken up again when lawmakers return to the Capitol early next year," she said. (
http://sd27.senate.ca.gov/news/2015-09-10-senator-fran-pavley-statement-senate-bill-32
)
Big Oil, the largest and most powerful corporate lobby in Sacramento, wields its influence by spending its money on lobbying and election campaigns, creating Astroturf groups and getting its officials and friends on state regulatory panels - and used every bit of its power to gut SB 350.
Big Oil spent a total of $266 million influencing California politics from 2005 to 2014, according to an analysis of California Secretary of State data by StopFoolingCA.org, an online and social media public education and awareness campaign that highlights oil companies' efforts to "mislead and confuse Californians." The industry spent $112 million of this money on lobbying and the other $154 million on political campaigns. (
http://www.eastbayexpress.com/SevenDays/archives/2015/07/29/californias-biggest-secret-oil-industry-capture-of-the-regulatory-apparatus
)
Last year the Western States Petroleum Association spent a record $8.9 million on lobbying, double what it spent in the previous year. In the first six months of 2015, the oil industry spent $6.2 million to lobby state officials, including $2,529,240 spent by the Western States Petroleum Association alone. (
http://cal-access.sos.ca.gov/Lobbying/Employers/Detail.aspx?id=1147195&view=activity&session=2015
)
The defeat of SB 350 and other bills opposed by the oil industry and Governor Jerry Brown's support of the expansion of fracking in California show how Big Oil, along with agribusiness, the timber industry, developers and other corporate interests, has captured the regulatory apparatus in the state.
We are 100% volunteer and depend on your participation to sustain our efforts!
Get Involved
If you'd like to help with maintaining or developing the website, contact us.