From the Open-Publishing Calendar
From the Open-Publishing Newswire
Indybay Feature
Amah Mutsun Petition Gov. Brown to Oppose Canonizing Junipero Serra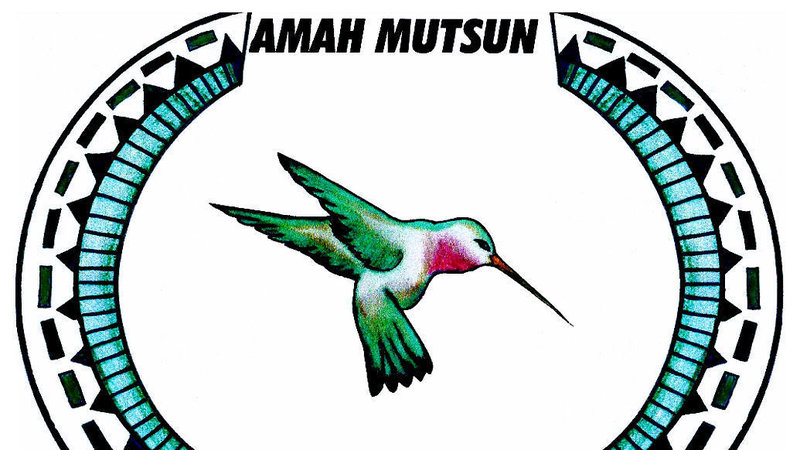 Petition California Gov. Jerry Brown to Oppose Canonizing Junipero Serra
Dear Governor Brown,
On June 22, 2015, Governor Nikki Haley of South Carolina called on the State Legislature to remove the Confederate flag from the State Capitol grounds, recognizing that the flag represented "a brutally oppressive state." The State of California likewise needs to recognize that the mission system that Junipero Serra established in California was oppressive and brutal for the Indians who were involuntarily confined in these compounds.
Although natives at California missions were not bought and sold, they were nevertheless denied their freedom as well as whipped and tortured if they did not obey Spanish orders, tried to escape or were caught by soldiers and returned to captivity. Because natives were denied independence yet were not valued as chattel, they were underfed and overworked, dying in unprecedented numbers. They were housed in sex-segregated dormitories in which disease spread rapidly; women and children were sexually victimized by the very soldiers who were supposed to guard them. An estimated 100,000 -150,000 California Indians died during the mission period because of these conditions. Serra himself did not bemoan the great loss of life at the missions. Instead, he proudly pointed to the deaths as the "harvest of souls" that his religious enslavement reaped.
Serra's methods to convert Indians to Christianity in California differed markedly from those employed by Protestant missionaries in the original thirteen colonies as well as from those used by other Catholic missionaries in the Southwest during the same period. Serra's especially coercive and cruel methods in California are not a sound basis for sainthood. Nor are his methods worthy of secular state pride.
As Governor, you represent all of the people in California, native and non-native. Canonizing Junipero Serra effectively condones and celebrates his use of imprisonment and torture to convert California Indians to Christianity and appropriate native land without Indian consent or compensation. Canonization inflicts fresh pain upon those who are still suffering from historic trauma. State support of Serra's canonization perpetuates the factual distortion of California history and sends the message that native lives don't matter.
I urge you as Governor to acknowledge the dark history of Serra's missions and oppose the canonization of Junipero Serra. I also urge you to encourage the Legislature to take meaningful action to include accurate accounts of what Indians endured at the missions in school curriculae and state literature.
We hope that you, Governor Brown, and all California State legislators will recognize the importance of acknowledging and teaching the truth regarding California Indians. I encourage you to work with the State's natives so that both they and California can heal. We urge you not to support the canonization of a man who imprisoned and tortured California Indians and who appropriated their land with impunity.
For more details see:
http://amahmutsun.org/
Sign the petition:
https://www.change.org/p/jerry-brown-petition-california-gov-jerry-brown-to-oppose-canonizing-junipero-serra
History
The Amah Mutsun Tribal Band currently has an enrolled membership of nearly 600 BIA documented Indians. These are the Previously Recognized Tribal group listed by the Indian Service Bureau (now known as the Bureau of Indian Affairs) as the "San Juan Band." All lineages comprising the "Amah Mutsun Tribal Band" are the direct descendents of the aboriginal Tribal groups whose villages and territories fell under the sphere of influence of Missions San Juan Bautista (Mutsun) and Santa Cruz (Awaswas) during the late 18th, 19th and early 20th centuries.
As a result of the Congressional Appropriation Acts of 1906 and 1908 our Tribe came under the legal jurisdiction of the Indian Service Bureau (BIA), and the Reno and Sacramento Indian Agencies until 1927. Our Tribe was never terminated by any Act or intent of the Congress, however, we remained a landless Tribe since our Federally Acknowledged status began in 1906. As a result of the Congressional California Indian Jurisdictional Act of 1928, both living members and direct ancestors enrolled with the BIA between 1930 and 1932. Our members also enrolled between 1948 to 1955 and during the third enrollment period between 1968 to 1970.
Our Tribe is currently listed with the Department of Interior, Bureau of Indian Affairs as Petitioner #120 as we are seeking status clarification to have our Recognized status restored by the Secretary of the Interior.
We are 100% volunteer and depend on your participation to sustain our efforts!
Get Involved
If you'd like to help with maintaining or developing the website, contact us.