From the Open-Publishing Calendar
From the Open-Publishing Newswire
Indybay Feature
Man Arrested and Convicted for Using Washable Chalk at Police Protest
Brian Sumner (photo below) was convicted of vandalism last week - for using washable chalk on a police memorial in downtown Fresno. He was a guest on the Street Heat radio show on KFCF 88.1 FM on Friday, July 24, 2015. (56 minute audio)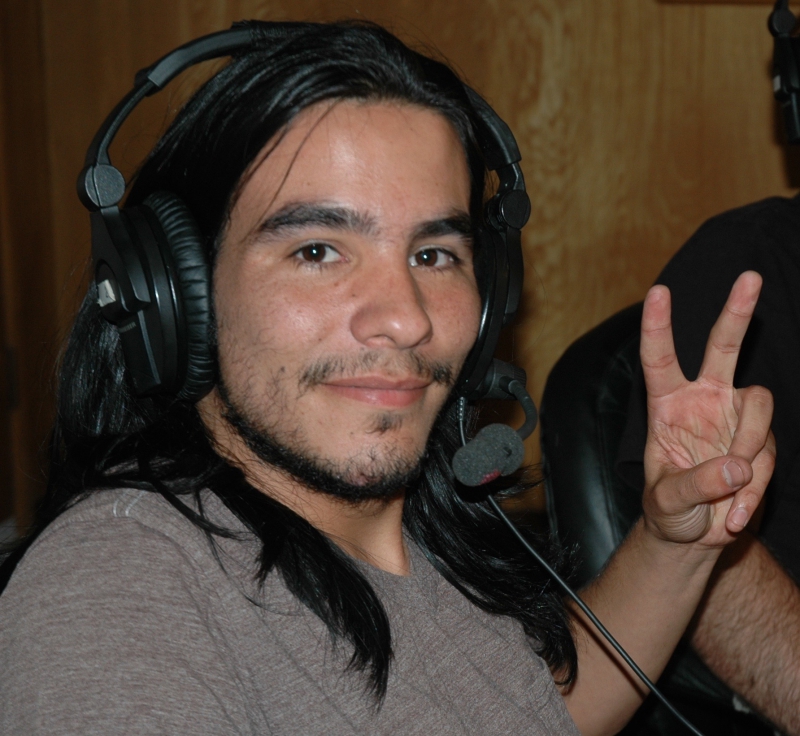 This week on the Street Heat radio show:
(starting at 2:35 minutes into the audio) Anyone in Fresno county who has been arrested, charged with a crime and is heading to court knows how hard it is to get competent legal assistance from the Public Defenders office. The problem is so bad that the American Civil Liberties Union has filed a lawsuit against the county claiming that defendants are being denied their right to a fair trial. ACLU attorney Novella Coleman is the first guest on this edition of the Street Heat radio show, talking about why the lawsuit was filed, what they hope to accomplish and what will happen next.
(starting at 19:20 minutes into the audio) Brian Sumner was convicted last week of vandalism - he used washable chalk to draw attention to police accountability issues. He was sentenced this week to probation and spoke about the issues involved - free speech, allegations of malicious prosecution and police accountability. Dylan Donnelly joined Brian and talked about their website
http://copblockfresno.org
and other actions they are taking to embolden and educate; and to advance accountability by creating a record of police encounters.
(starting at 39:55 minutes into the audio) County Sheriff Margaret Mims announced recently that they will allow officers from Immigration Customs Enforcement to have access to Jail inmates so they can be more easily deported when released. Immigration Rights activists are not happy about this development. Find out why in this interview with Luis Ojeda on the 3rd segment of this week's Street Heat show.
Pam Whalen is the host and Mike Rhodes is the producer and board operator.
56 minute .mp3 audio file
On June 16, 2014, during a protest against police brutality and recent police shootings in Fresno, Ca., Brian Sumner used chalk on the Fresno Police Department Memorial. Phrases such as "FPD = Guilty", "Badges Don't Grant Extra Rights", and "Who do you call when the police murder?" were written in an attempt to call attention to the issue. Brian was arrested with one other individual, and charged with vandalism of less than $400.
Judge Hilary Chittick said that the chalk being washable was not a defense to the crime of vandalism nor was free speech. The prosecuting District Attorney called only three witnesses, police officers who said they were offended by the chalk writings. On July 17, 2015, Brian was found guilty of vandalism by a jury in Fresno. He faced up to a year in jail and a $1,000 fine. At his sentencing on July 23, 2015, the
judge lectured Brian about fascism
before he was sentenced to one year of informal probation, 50 hours of community service, and $250 in court fees and restitution. Brian says he plans to appeal his conviction and sentence.
http://www.fresnopeoplesmedia.com
http://www.briandavidsumner.com
We are 100% volunteer and depend on your participation to sustain our efforts!
Get Involved
If you'd like to help with maintaining or developing the website, contact us.