From the Open-Publishing Calendar
From the Open-Publishing Newswire
Indybay Feature
Fracking-Harmed Pa. Residents Demand Action from Gov. Wolf
Scranton, Pa. – Individuals whose fracking-related health complaints were ignored by the state Department of Health (DOH) gathered outside the Scranton Courthouse today to discuss a letter calling on Governor Wolf to provide immediate help to their families and place a moratorium on fracking in Pennsylvania.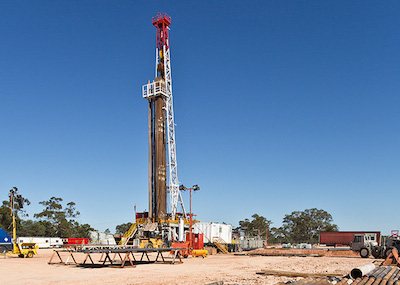 The event comes on the heels of recently released documents highlighting the DOH's negligence of fracking-related health complaints. Food & Water Watch obtained the documents through a Right-to-Know-Law request, and released them last month with an accompanying analysis of the communications, demonstrating that DOH had been systematically neglectful of serious fracking-related health complaints.
The letter, signed by 16 individuals who were either able to identify their own cases in the DOH documents, or who contacted the DOH with fracking-related health complaints and received no response at all, calls on Governor Wolf to take substantive action to help families and communities that have been impacted by fracking, and to act immediately to stop fracking with a statewide moratorium. In part, the letter states:
The negligence of DOH came as no surprise to those of us who have suffered the impacts of shale gas development. We've already filed complaints with the DOH and DEP, reported our problems to the Attorney General's office, and still we have not been helped. Our experience has discouraged others from reporting their health problems. With the health and safety of Pennsylvania's families and children, friends and communities in your hands, we urge you to take action now. We call on you to impose a statewide moratorium on the issuing of new permits for drilling and fracking in our state. Further, we call on you to immediately help every Pennsylvanian whose health has been compromised by fracking.
"In 2013, we had serious symptoms from gas leaking into our home from a nearby fracking well. After a five-minute phone conversation with the Department of Health, we never received any follow up from DEP or DOH," said Tom Chaffee, a Warren Center resident and listed as case #37 in DOH documents. "Having seen an official report of our complaint, there are multiple inaccuracies. We need help from Governor Wolf, now."
"I want Governor Wolf to look into all the fracking-related health complaints in fracked counties, and provide help to those who have been impacted. We have been complaining since 2008, and we want to be heard. Issues need to be addressed," said Vera Scroggins, a local resident listed as case #34 in DOH documents.
"After four years of waiting for the Corbett administration to act, we are counting on Governor Wolf to break from an atrocious legacy of unaccountability and provide help to the people of Pennsylvania," said Craig Stevens, a Franklin Forks resident listed as #47 in DOH documents.
Earlier this month, Food & Water Watch submitted a right-to-know request to the state attorney general's office, seeking any and all documents pertaining to fracking-related public health concerns in the state. The request comes almost a year after the office indicated to fracking-harmed residents who had unsuccessfully sought help from the Department of Health (DOH) and called on the attorney general to investigate, that it would conduct an investigation. Since then, no evidence of any substantive investigation has surfaced.
Food & Water Watch works to ensure the food, water and fish we consume is safe, accessible and sustainable. So we can all enjoy and trust in what we eat and drink, we help people take charge of where their food comes from, keep clean, affordable, public tap water flowing freely to our homes, protect the environmental quality of oceans, force government to do its job protecting citizens, and educate about the importance of keeping shared resources under public control.
Press Release: July 20: 2015
http://www.foodandwaterwatch.org/pressreleases/fracking-harmed-pa-residents-demand-action-from-gov-wolf/
Food & Water Watch
http://www.foodandwaterwatch.org/
We are 100% volunteer and depend on your participation to sustain our efforts!
Get Involved
If you'd like to help with maintaining or developing the website, contact us.