From the Open-Publishing Calendar
From the Open-Publishing Newswire
Indybay Feature
View other events for the week of

7/21/2014
Press Conference Rally At Silicon Valley Corporate Office Of "Student's Matter" Funder pr
Date

Monday July 21

Time

12:00 PM

-

1:00 PM

Import this event into your personal calendar.
Location Details
Silicon Valley Infinera World Headquarters
140 Caspian Ct.
Sunnyvale 94089

Event Type

Press Conference

Organizer/Author
United Public Workers For Action

7/21 Press Conference Rally At Silicon Valley Corporate Office Of "Student's Matter" Funder president David F. Welch

Get Your Greedy Hands Off Public Education! Stop The Charade-Millionaire/Billionaire Privatizers Wrecking Public Education

Public Education Advocates, Education Workers & Students Press Conference/Rally to Defend Public Education

Stop Corporate Raiders Using The Courts To Attack Public School Teachers and Public Education/Public Workers

Privatizers Out Of Public Education Now! Corporate Controlled "Students First versus Public Education

Monday July 21, 2014 12:00 Noon

Corporate Mogul And Privatizer David F. Welch

Silicon Valley Infinera World Headquarters

140 Caspian Ct.

Sunnyvale 94089

Millionaire Tech Mogols Busting Up Public Education For Profiteering

David F. Welch/Students Matter-Stop Attacking Public Education

Welch/Students Matter Backed By Walmart Walton Family, Gates Foundation, Broad Foundation And Silicon Valley Billionaires

In the recent Vergara California court decision, a major attack was launched on public school teachers tenure. This reactionary lawsuit was funded by the corporate controlled Students Matter organization controlled by David F. Welsh who is one of owners of Infinera . The court ruled that seniority of teachers is discriminatory. Students Matter is a front group funded by one of the founders of Infinera in Sunnyvale California David F. Welch. Welch and other millionaire and billionaires from the Walton Foundation which owns Walmart, the Broad Foundation and the Gates Foundation are intent on privatizing education using charters, testing scams benefiting Pearson Inc. and Silicon Valley billionaires. They want more computers in educations instead of hiring more teachers and education support workers. In 2013, Welch made $2.39 million in the fiber optics communications industry, and lives in a house worth over $10 million in Atherton, one of Silicon Valley's most expensive zip codes.

California at the same time spends the least on public education of 46 states and these 1%ers want less taxes from the billionaires. Instead they want more money into their pockets instead of hiring more teachers and taking care of the millions of students in poverty and their families who face dire economic and social conditions caused by the drive for more profits.

The closure of thousands of public schools throughout the country and the opening of privately run charters but publicly funded has furthered segregation. The large majority of closed public schools have been in Black and Latino communities and the lack of stable public schools has seriously harmed professional public education.

These corporate moguls want charter schools which have no transparency and oversight and are diverting billions of public taxes to private owners like the Green Dot corporation, Rocket Ship Schools run by the KIPP Foundation controlled by the Fisher family which owns the GAP corporation.

The group's advisory board boasts Ben Austin, the founder of Parent Revolution and cheerleader for the parent triggers laws that some have argued continue to privatize public education under the guise of parent choice.The California Charter Schools Association was also on a list of early backers forStudents Matter.

Studentsmatter.org files its IRS forms under the title Students First Foundation, which shares a name with former chancellor of Washington DC's schools, and outspoken education privatization proponent, Michelle Rhee's StudentsFirst.org. Welch's personal foundation, the David and Heidi Welch Foundation, has also contributed $550,000 to Rhee's Students First lobby, according to California investigative website Capital & Main.

Rhee is under investigation for lying about her testing schemes in Washington D.C. such as "Common Core" which has been funded by the Gates Foundation and other privatizers who are pushing charters, more testing and untrained teachers from outfits like "Teach For America" pushed by the Obama administration and anti-labor US Education Secretary Arnie Duncan.

These education privatizers and union busters now are funding similar suits in New York and states throughout the country. Unfortunately in California the CTA and CFT agreed with them in the courts that the real problem was bad teachers. This is hogwash. The problem is extreme poverty, violence in poor communities and lack of funding for high quality public education. The US Obama Administration and Republicans are spending hundreds of billions for more wars around the world but is cutting back on public education and public services through privatization and outsourcing for poverty slave wages. These policies are destroying the lives of millions of students and their families. We need to end public funding for charters and other privatization schemes and put our public funds into more teachers and education workers to defend public education.

Endorsed By

United Public Workers For Action

http://www.upwa.info

Voices Against Privatizing Education

https://www.facebook.com/CitizensForEducationRestoration?ref=hl&ref_type=bookmark

For more information call (415)282-1908

Added to the calendar on Wednesday Jul 16th, 2014 12:38 PM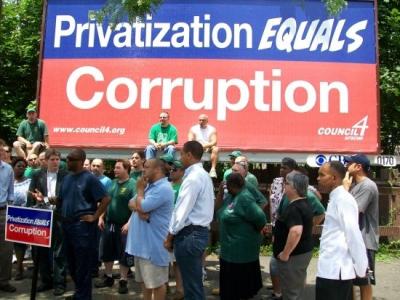 Welch is helping to bust up public education and bring in his fellow billionaires to privatize and rip-off public education.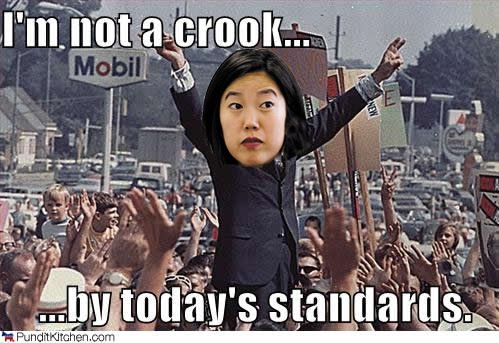 Michelle Rhee who is an ally of Welch's "Students Matter" operation is engaged in manipulating tests to help push charter schools throughout the country.
We are 100% volunteer and depend on your participation to sustain our efforts!
Get Involved
If you'd like to help with maintaining or developing the website, contact us.