From the Open-Publishing Calendar
From the Open-Publishing Newswire
Indybay Feature
Related Categories:

California | Santa Cruz Indymedia | Arts + Action
David Weiss, World Renowned Oboist & Musical Saw Player, Dies While Surfing
Obituary: David Weiss dies at age 67.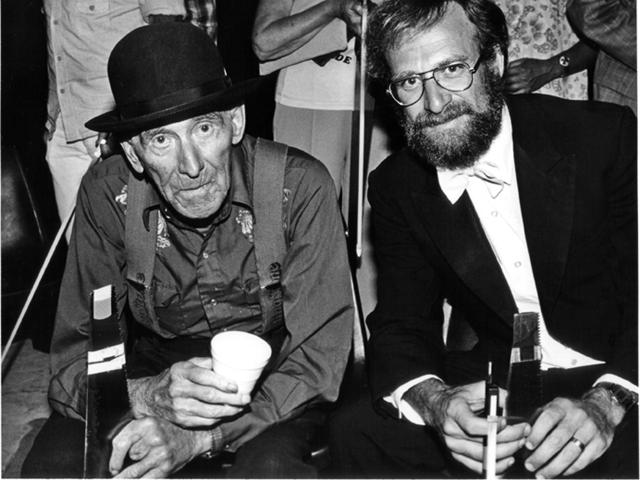 David Weiss, world renowned oboist, who also played a $7. Stanley Handyman saw with a violin bow, passed away on Saturday, May 24, 2014. Although David appeared to be lean, physically fit and full of energy, he suffered a sudden heart attack, while surfing off Pacific Palisades and collapsed on the beach. Efforts by paramedics to resuscitate, were unsuccessful.

For 30 years, Weiss was principal oboist for the Los Angeles Philharmonic and performed at numerous prestigious venues such as the Hollywood Bowl, Carnegie Hall, Lincoln Center, Dorothy Chandler Pavillion, the Metropolitan Opera National Company and Disneyland. Weiss toured and performed all over the world. During the Vietnam War, he avoided combat by performing for the West Point Band.

After decades of a successful career as a classically trained musician, David Weiss taught himself to play the musical saw. He performed with Tom Scribner, in Santa Cruz. After Scribner passed away, David and saw players from around the world, surrounded Scribner's bronze statue on Pacific Avenue, Santa Cruz to perform, before the annual Musical Saw Festival at Roaring Camp, Felton, where Weiss judged contestants, performed and gave free workshops for many years. He also performed with Peter Weiss "The Singing Scientist" at Roaring Camp, although they were not related.

David Weiss played a variety of wind instruments and created eerie sound effects on the musical saw and theremin, for hundreds of Hollywood movie soundtracks and commercial jingles. His range and abilities were so diverse, that he could perform Beatles tunes, to classical orchestral pieces on the musical saw. Weiss appeared on the "Tonight Show" with Johnny Carson and "Prairie Home Companion." He was a faculty member at the Music Academy of the West in Santa Barbara, USC, Cal State Long Beach and taught at the Henry Mancini Institute. Recently, Weiss conducted the Los Angeles Doctors Symphony Orchestra, with performances that raised funds for medical causes, such as relief for tsunami victims in Japan and autism research at UCLA.

As official photographer for the LA Philharmonic, David's photographs of musicians and conductors appeared in newspapers, books and publications all over the world.

David Weiss was born on February 8, 1947, in New York City. His grandparents, Manya & Aaron Wachovsky immigrated from Russia, via South America. Their name was changed to Weiss at Ellis Island. David's father, Jerome Weiss, was born in Argentina, while Manya and Aaron awaited passage by boat to the United States. Jerome survived the depression in Mountaindale, New York, by becoming a salesman and eventually a commercial real estate landlord in Los Angeles. He was often seen playing basketball at Venice Beach. Jerome passed away just before his 90th birthday, only a year before David died at age 67. David's mother, Marcia Neukrug Weiss, from Woodridge, New York was his piano teacher and his grandmother, Henrietta Neukrug played piano live, for silent movies, in the Catskills. By age 3, precocious David played music by ear. Weiss graduated from University High School in Los Angeles, spent summers at music camp in Idyllwild and took classes at USC and UCLA.

As a "Weiss guy" David loved to tell jokes and make people laugh with his quick-witted puns. Although often photographed wearing a formal tuxedo with tails, he was most comfortable in his wetsuit or wearing a casual T-shirt, baseball hat, jeans and sunglasses. He was known for his generosity, bringing extra surfboards, wetsuits in a variety of shapes and sizes and he even offered an assortment of surf booties in every size, towels and healthy snacks for everyone. David gave free surfing lessons, with kind words of inspiration and encouragement.

David Weiss is survived by his wife and pianist, Alpha Walker, his mother and piano teacher, Marcia Weiss, his daughter Jamie Chilton, his sons Jonathan and Benjamin Weiss, brother Abraham Weiss, who recently retired from playing bassoon in the Rochester Philharmonic Orchestra and sister Dawn Weiss, who retired from playing flute in the Oregon Symphony, stepdaughters Carly and Hannah Walker, stepson Luke Walker and eight grandchildren. Eric Weiss and Neala Weiss, Lawrence Kaplan and Karen Kaplan mourn the loss of their dearest, eldest cousin.

The outpouring of condolence letters come from David's friends, colleagues and students, are as far reaching as Japan and all over the world. Music is universal and has no boundaries.

David Weiss donated his body to science.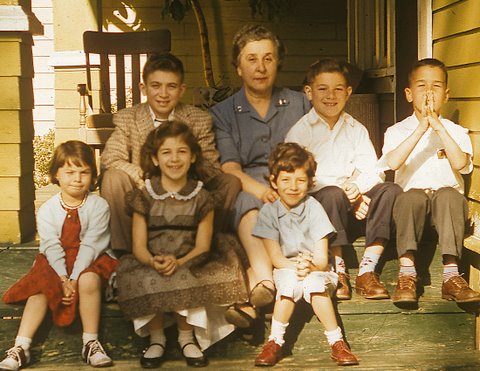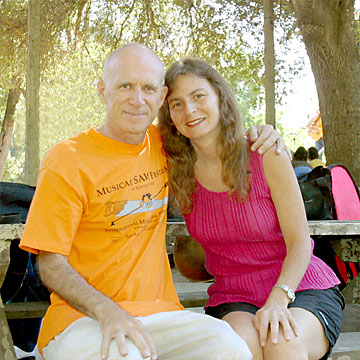 David Weiss & Karen Kaplan at Roaring Camp Saw Festival
We are 100% volunteer and depend on your participation to sustain our efforts!
Get Involved
If you'd like to help with maintaining or developing the website, contact us.