From the Open-Publishing Calendar
From the Open-Publishing Newswire
Indybay Feature
Rosary and Vigil Held for Yanira Serrano-Garcia at Her Home in Half Moon Bay
On June 5, family members and friends gathered for a Rosary and Vigil for 18-year-old Yanira Serrano-Garcia, who was shot and killed by Menh Trieu, a Deputy with the San Mateo County Sheriff's Office, on June 3. About 100-150 people attended the Rosary and lined the street outside of her home, the location where Yanira was killed, at the Moonridge housing complex in Half Moon Bay. [Top photo: Yanira's brother, Tony Serrano (far left), supported by friends at the memorial outside of her home.]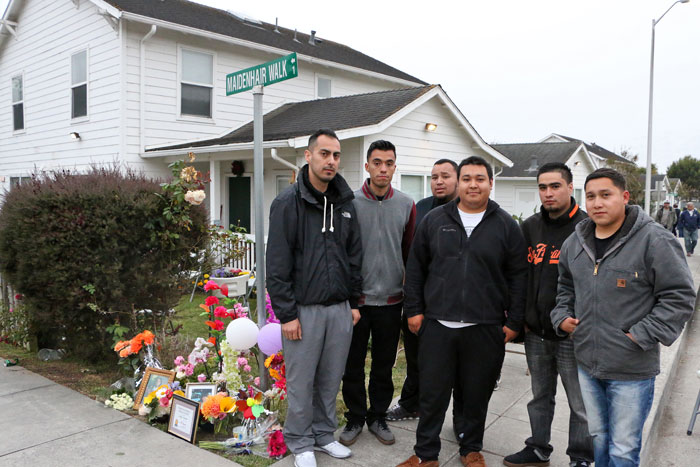 Before the Rosary began, a private gathering was held inside the home. Her mother could be heard wailing in pain as she communicated to the group. Friends explained that her mother was there when Yanira was killed. She witnessed the entire process, which began when the family attempted to call paramedics or emergency personnel to help out with Yanira, who the family says has special needs. It was somehow determined during that phone call that Yanira was a danger and that sheriffs should arrive first on the scene. Yanira was outside at this time. The Sheriff's Office stated the deputy was "confronted by the knife wielding woman." A family friend, however, said it was his understanding that Yanira was in possession of a "butter knife."
The San Mateo County Sheriff's Office has stated that within 20 seconds of arriving at the scene and seeing Yanira for the first time, Deputy Menh Trieu determined she was a threat and he shot and killed her.
Tony Serrano, Yanira's brother, said her killing was an injustice and that he would be looking to find justice for her. He was surrounded by a large group of friends during the Rosary.
Tony did not want to comment about or discuss the specific details of the killing, but he said he will be doing preliminary research in order to hire an attorney, and he wants to find someone with experience in this type of case. He has not reached out to anyone specific yet, though he said that the mental services department of the county offered to find him an attorney to speak with.
One family friend at the Vigil commented that everyone knew each other in Half Moon Bay and that the coastal communities along Highway One were "quiet." He said that was especially the case at Moonridge, where he said he could name nearly everyone who lived at the complex.
"Something like this has never happened in all of my life here," he said, adding he has lived there for 47 years and has always respected the Sheriff's deputies. When asked if his opinion had changed about them after Yanira's killing, he was quick to point out and say "I never used cops in my life before," and that might be the reason why he had thought so positively about them. He had very little experience with them, and he said he really wasn't the type of person to call the police.
He still may not have fully assimilated the changing role of the San Mateo Sheriff's Office in the area. In 2011, the City of Half Moon Bay began to contract out all police services to the Sheriff's Office, which operates a "substation" in Half Moon Bay.
Half Moon Bay suffered greatly after the economic downturn in 2008, and saw a reduction in tourism, one of the area's main sources of revenue. Additionally, the small city with a population of only 11,000 residents was involved in a complicated and expensive legal settlement over a property lawsuit at that time. Needing to cut the budget drastically, layoffs were enacted and 75% of civic employees were replaced with workers contracted from elsewhere.
At the same time Yanira's family was holding the Vigil, the County of San Mateo was hosting an informational meeting with Moonridge residents at the center of the complex. The news media was not allowed to attend the meeting, which was held outside and was partly visible from the street. At the meeting, observers said mental health services officials from the county took questions from residents, which they said will be addressed at a later meeting.
Four Sheriff's deputies attended the residents only meeting, and they could be seen handing out trinkets to a large group of children, who appeared to be having a good time with the men wearing guns and bright yellow tasers. The trinkets included colorful bracelets, and stickers that some of the youth had stuck to their clothing.
The San Mateo Sheriff's Office later stated via social media that the deputies had attended the meeting and were, "out on the coast this evening to join Moonridge community members for an open dialogue on their feelings and to offer our condolences for their loss."
Moonridge is a 160 unit low-income housing complex completed in 2001 and run by the non-profit corporation Mid Peninsula Housing, which is centered in Foster City. "MidPen" claims to have either "developed" or "rehabbed" over 100 communities throughout the greater Bay Area. It is located on the inland side of Highway 1, across from the road that leads to the lavish ocean front Ritz-Carlton hotel. Moonridge is isolated from the downtown area of Half Moon Bay, but the complex was designed with a wide-variety of community facilities, including a computer learning center, community classrooms, a child development center, and a post office. Much of the community space is arranged around a zocalo, or central plaza.
Mid Peninsula Housing lists on its website its partners as including, "over 40 municipal housing or community development agencies across 11 counties," "over 20 investors and lending institutions," and, "nearly 200 service providers."
Mid Peninsula Housing describes Moonridge on their website:
"The opening of Moonridge, developed in two parts, marked the successful conclusion of a 15-year effort to develop affordable housing for farmworker families on the San Mateo County coast. MidPen Housing Services coordinates several services at Moonridge, including classes provided by the College of San Mateo and early childhood development services from Head Start. The development also features a computer center funded by Intel and several community gardens that are tended by residents. The turn-of-the-century farmhouse-style architecture with buildings in clusters gives Moonridge the feel of a small town. Moonridge has been awarded the prestigious National Low-Income Tax Credit Coalition's Award: "Best Rural Project in the Nation," Pacific Coast Builders Conference's Gold Nugget Award and an award from the California Council of the American Institute of Architects."
Since the killing of Yanira, security guards hired by MidPen have been contracted from the firm Onyx Protective Services, which has offices based in Campbell and Glendale. They have been on site 24 hours a day to make sure, "the peace is kept," one guard stated.
Additionally, the guards, as well as county officials, prevented the news media from attending the "Moonridge community meeting" with county officials. The meeting was held in what appeared to be a public area, the center of the complex, but Moonridge is all "private" property. There has been no word from the county if an equivalent meeting will be hosted, and open to the wider public in Half Moon Bay, or how despite all of the services provided, Moonridge may be suffering as a "community."
One individual commenting via social media on a news article concerning Yanira's death observed, "Had this happened a mile away in the gated community of Ocean Colony this 18 year old girl would probably be alive today......as police would arrive in a stealth mode quietly access the threat to human life as they waited for enough officers to create a distraction enough to contain the threat. There are many options open to the police to safely handling this very situation. We know that, the police now that, the DA's office and the San Mateo attorneys know that."
Alex Darocy
http://alexdarocy.blogspot.com/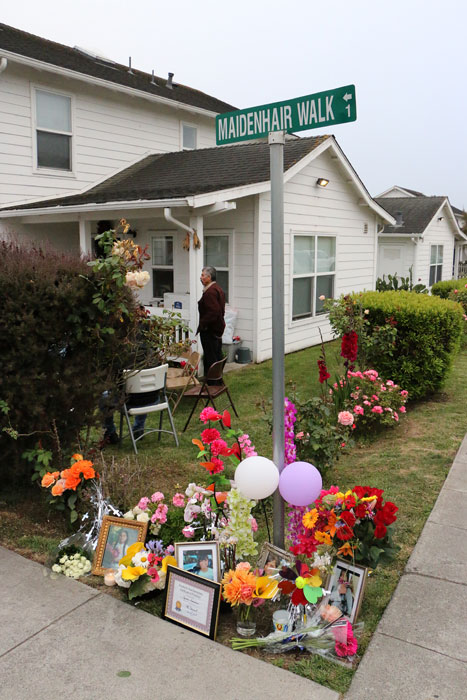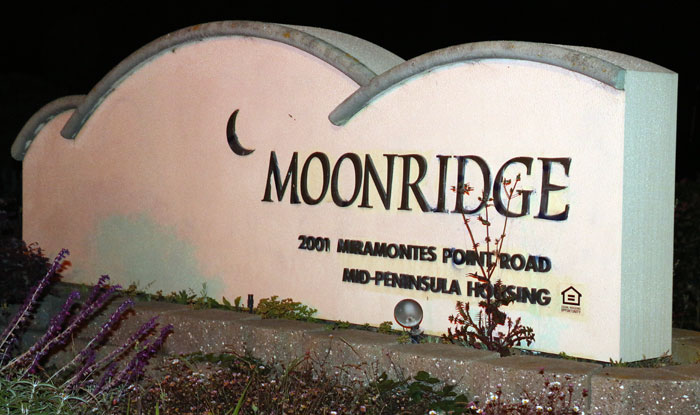 We are 100% volunteer and depend on your participation to sustain our efforts!
Get Involved
If you'd like to help with maintaining or developing the website, contact us.