From the Open-Publishing Calendar
From the Open-Publishing Newswire
Indybay Feature
Related Categories:

East Bay | Media Activism & Independent Media
KPFA's Mitch Does Damage Control For Margy Wilkinson, "Save KPFA" and Bernard Duncan On 65
Mitch Jeserich who does Letters and Politics on KPFA and other Pacifica stations put on the new Margy Wilkinson appointed IED Bernard Duncan from KFPK on his show and then refused to discuss or even raise the issues of financial malfeasance and incompetence by the KPFA Business Manager and others at the Pacifica Foundation. Apparently Mitch wants to use his show to put on those people supporting Margy Wilkinson and the law firm of Dan Siegel while ignoring the systemic financial crisis and cover-up. So much for an honest hour "in the big tent" with Mitch.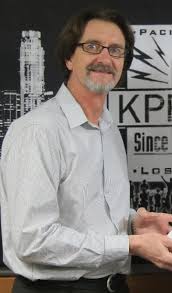 "New" IED Of Pacifica Bernard Duncan
http://www.kpfa.org/archive/id/101941
Home › KPFA Archives › Letters and Politics - April 15, 2014 at 10:00am
Letters and Politics - April 15, 2014 at 10:00am
Letters and Politics, for April 15, 2014 - 10:00am
http://archives.kpfa.org/data/20140415-Tue1000.mp3
Click to Play:
Download this clip (mp3, 10.27 megabytes)
Play this clip in your Computer's media player
More from this show: About the Show | Archives of this Show | Playlists from this Show
Playlist for this Program:
Artist Song Album Label
Show Start Talk
Damocles Trio Allegro non troppo Trios Brasileiros claves
Comments
Mitch, I liked your
Submitted by AnnGarrison (not verified) on Tue, 2014/04/15 - 2:33pm.
Mitch, I liked your description of Pacifica . . . "a big tent, which attracts a lot of people who might otherwise be pushed to the margins of the mainstream . . . which makes it wonderful, special, eccentric, peculiar. It also presents challenges. . . "
I also thought your description of the disagreement now headed for court was evenhanded.
However, I thought it became far less evenhanded when you invited Bernard Duncan but not Summer Reese on. And then described the station over there functioning despite the alternate universe next door, which seemed to imply that none of the programmers still doing their best side with Summer and the Board minority.. On the contrary, many programmers support both, including Anthony Fest, Steve Zeltzer, Adrienne Lauby, Dennis Bernstein, Bonnie Faulkner, Yarrow Sweningsen, Caroline Casey, Janet Coleman (WBAI programmer), Betty Arcos (KPFK Music Programmer), Kojo Sargent (WBAI staff), more programmers from the other four stations, and myself. We have all signed the Statement of Pacifica's Local Station Board Members, Staff and Listeners,
http://2014.supportkpfa.org/?p=91
.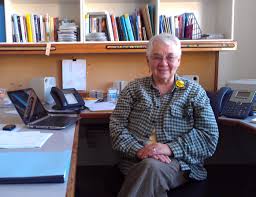 Margy Wilkinson, a supporter of "Save KPFA" and Oakland City Mayoral Candidate Dan Siegel put in Bernard Duncan as IED. She now resides at the former interim program directors office at KPFA.
We are 100% volunteer and depend on your participation to sustain our efforts!
Get Involved
If you'd like to help with maintaining or developing the website, contact us.