From the Open-Publishing Calendar
From the Open-Publishing Newswire
Indybay Feature
Related Categories:

California | North Bay / Marin | U.S. | Environment & Forest Defense
To Delay Coastal Act Compliance, Drakes Bay Oyster Co. Sues Commission Again
Oyster Company's operations continue to threaten ecological health of Drakes Estero, the West Coast's only marine wilderness area.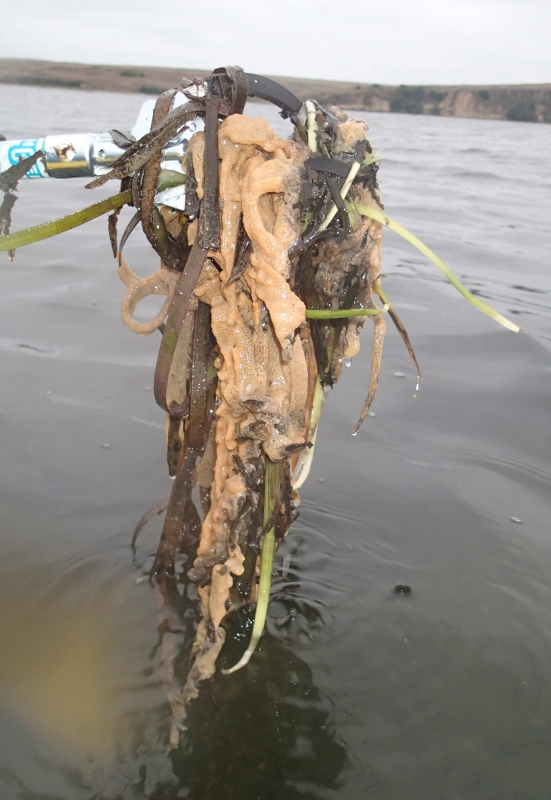 Point Reyes, California - Almost one year after the California Coastal Commission unanimously issued a unilateral Cease and Desist Order against the controversial Drakes Bay Oyster Company (Company) for egregious violations of the California Coastal Act, the Company remains in substantial non-compliance with the Act and yesterday sued the Commission again to continue avoiding legal compliance.

The Company, whose federal lease expired on November 30, 2012 and will not be renewed, demands that the Commission grant it a coastal development permit despite that the fact that it does not have approval from the property owner – the National Park Service - for ongoing operations.

"It's outrageous that since its inception the Drakes Bay Oyster Company has refused to get an operating permit and has ignored all of the most basic coastal protection regulations, yet now sues the Commission for what the Company failed to do for seven years," said Amy Trainer, executive director of the Environmental Action Committee of West Marin. "This unsustainable Company that pollutes our beaches, causes the spread of invasive species, and disturbs harbor seal has no place in a national park wilderness area. The Drakes Bay Oyster Company needs to stop wasting taxpayer resources on frivolous lawsuits and instead use its apparently considerable financial resources to protect the Estero's ecology and make some meaningful progress on its shameful record of Coastal Act noncompliance," said Trainer.

As a result of its refusal to get a coastal development permit since 2005, the controversial Company has violated harbor seal protection requirements, failed to control significant amounts of its plastic that has polluted the marine environment and beaches all over the Point Reyes National Seashore, failed to pay fines of $61,250 imposed in 2009 for illegal activities, failed to get permission to grow invasive Manila clams, and failed to address the increasing amount of the invasive sea squirt Didemnum vexillum (Dvex) or "marine vomit" that its oyster operations and practices perpetuate. A scientific report released last October revealed that the controversial Company's production of millions of non-native Japanese oysters is perpetuating "alarming" amounts of the highly aggressive and invasive "marine vomit" and threatens the ecological health of Drakes Estero marine wilderness area.

The study, prepared by Jude Stalker, an experienced Bay Area invasive species removal specialist, documented that the marine vomit has infested the non-native oysters and oyster infrastructure. Shockingly the marine vomit has invaded both dead and live eelgrass that exists next to the marine vomit-coated oysters and racks on the floor of Drakes Estero. Dvex is considered to be a significant threat to the health of marine ecosystems because of its documented ability to spread rapidly, smother native flora and habitats, and thereby reduce the biodiversity of natural areas. Eelgrass dominates the bottom habitat of Drakes Estero, thus the potential adverse impact from the ongoing Dvex infestation by the Company is substantial.

"Despite awareness of the increasing marine vomit infestation on its non-native oysters, the Company has failed to take responsibility for or take any steps to remediate this serious ecological mess," Trainer said. Research has shown that a rapid response to a Dvex infestation is essential to successfully manage and ensure its removal from a natural area. The report recommended the immediate removal of Dvex from all infested sources in the Estero, including infested oysters, infested oyster cultivation infrastructure, infested live and dead eelgrass, and any other infested natural substrate.

The Drakes Bay Oyster Company was denied for the second time a preliminary injunction to keep operating by the 9th Circuit Court of Appeals on September 3rd and was denied its request for review of that decision by an 11-judge panel of the 9th Circuit on January 14th. Drakes Bay Oyster Company was removed from the Monterey Bay Aquarium's Seafood Watch Partner list 4 years ago and is being supported by the Koch brothers funded Pacific Legal Foundation and Americans For Prosperity in its quest to commercialize Drakes Estero Wilderness.

We are 100% volunteer and depend on your participation to sustain our efforts!
Get Involved
If you'd like to help with maintaining or developing the website, contact us.