From the Open-Publishing Calendar
From the Open-Publishing Newswire
Indybay Feature
View other events for the week of

11/ 7/2013
Twitter IPO Day!
Date

Thursday November 07

Time

12:00 PM

-

1:30 PM

Import this event into your personal calendar.
Location Details
Twitter Building, 1355 Market (at 10th Street)
Event Type

Protest

Organizer/Author
Tony Robles
Email
tony [at] sdaaction.org

SAVE THE DAY! NOV. 7! TWITTER IPO DAY!

On the Day of Twitter's Début in the Stock Market,

Protest their theft of $56 million in City Revenue.

Protest Their Part in Jacking Up Rents Out of Reach.

Be There! Thursday, November 7, 12 Noon

Twitter Building, 1355 Market (at 10th Street)

More Information: Tony Robles,

tony [at] sdaaction.org

We invite you, your organization and members to join to rally and demonstrate against Twitter and all of the tech companies who are prospering in the backs of San Franciscans. (Flyer will follow, but please spread the word now.)

On November 7th, Twitter (one of the big tech companies in SF and the dictator of the Payroll Tax Exemption ordinance) will publicly sell its Initial Public Offerings, IPOs, on the NY Stock Exchange. They expect to make a killing of billions off this latest tech bubble.

For Twitter, for the high-tech industry, for the real-estate business, and for big busi-ness's highly-paid servants in City Hall, this is a day of celebration, almost like an English coronation. For us, who are having our City services cut and are being thrown out of our homes, this should be day of anger and public demonstrations. Rather than have our noses rubbed in this crap, let's fling it back!

With Twitter alone, the City is losing about $56 million of revenue dollars (doubled to what the City projected in 2011) that could go towards public services like childcare, clinics, after-school programs, City College, free MUNI fast-passes for all youth. This does NOT include tax payers, actual spending on the Twitter bus that was allocated from the MTA budget to transport Twitter employees "safely and conveniently" from their office building to the CalTrain station and the increase police foot traffic around their building. The once vibrant, diverse and affordable City we love and had defended for decades is now displacing poor, low-income, middle class, professionals and workers because our City officials had priorities companies needs/greed before people.

Read "Twitter's IPO could cost San Francisco $56 million in tax dollars":

http://tinyurl.com/mm5wvtn

Read "Weighing benefits of Twitter deal with S.F.":

http://tinyurl.com/k5gfsd3

See the #Thrown Out By Twitter Facebook Page:

http://tinyurl.com/keofgnk

Added to the calendar on Wednesday Oct 30th, 2013 2:48 PM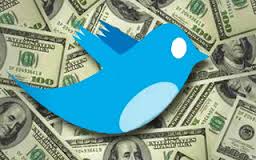 Housing, labor, seniors and community activists will rally in SF when the Twitter IPO launches on Nov 7 in San Francisco. While this will make more billionaires and working people, poor, retired and disabled are being thrown on the streets with cutbacks and austerity. It is time to let Twitter know Stop the War Against The Poor, Students And Working People
SF Action Nov 7 #ThrownOutByTwitter
*** Media Advisory for Thursday, November 7th ***
Contact: Tony Robles, Senior and Disability Action at (415) 374-5344
Angelica Cabande, SOMCAN at (415) 946-9904
#ThrownOutByTwitter…
As Twitter readies to profit millions from its IPO, local coalition of tenants, seniors, workers and students rally to ask:
What is Twitter's "public offering to the people of San Francisco?
San Francisco, CA – Local community groups, including tenants, seniors, workers, advocates and students – will mark Twitter's IPO on November 7th by calling attention to corporate tax breaks and the tech giant's role in an eviction epidemic that is displacing thousands of families, seniors and working people in San Francisco.
Due to rampant gentrification and a drastic rise in evictions fueled by tech giants like Twitter, local neighborhoods are being transformed and not for the benefit of the majority of San Franciscans. Average rents for a one-bedroom apartment in the city have eclipsed $3,000 and long-term residents - many of whom are seniors and people with disabilities - are particularly vulnerable to eviction, via the Ellis Act, by landlords who want to cash in on tech money flooding the city.
At the same time, a recent San Francisco Chronicle report reveals the tax break given to Twitter will cost the city 56 million dollars, more than what was previously estimated. Twitter was also exempted from a ballot initiative requiring businesses be taxed on their total gross receipts rather than on payroll.
As Twitter readies to profit millions from its IPO and continues to benefit from tax breaks, people left behind - dealing with widespread evictions, cuts to vital public services, diminished public transportation resources and underfunded schools and colleges - will join together to ask Twitter: what is your public offering to the people of San Francisco?
WHAT: As Twitter releases its IPO, local community groups to call attention to corporate tax break's and the tech company's role in the San Francisco eviction crisis.
WHEN: Thursday, November 7th.
6:30am: Press conference and rally coinciding with Twitter's IPO release in New York.
Noon: Large rally with tenants, seniors, students and workers adversely impacted by influx of tech companies in San Francisco.
WHERE: Twitter Headquarters at 1355 Market Street in San Francisco.
WHO: The events are sponsored by SOMCAN, Senior and Disability Action, Jobs with Justice, United Public Workers for Action (UPWA) Bill Sorro Housing Program, POOR Magazine/Prensa POBRE, Gray Panthers, Housing Rights Committee of San Francisco, the Manilatown Heritage Foundation, and SEIU United Service Workers West.
https://www.facebook.com/events/311355575670346/?previousaction=join&source=1
We are 100% volunteer and depend on your participation to sustain our efforts!
Get Involved
If you'd like to help with maintaining or developing the website, contact us.