From the Open-Publishing Calendar
From the Open-Publishing Newswire
Indybay Feature
This is Kat Brewer's personal story. She is one of California's leading exemplars in the efforts to make not-for-profit medical marijuana available to those who need it most. You will find a dash of politics, a pinch of genetics, and a whole lot of healing, caring, and community in her story.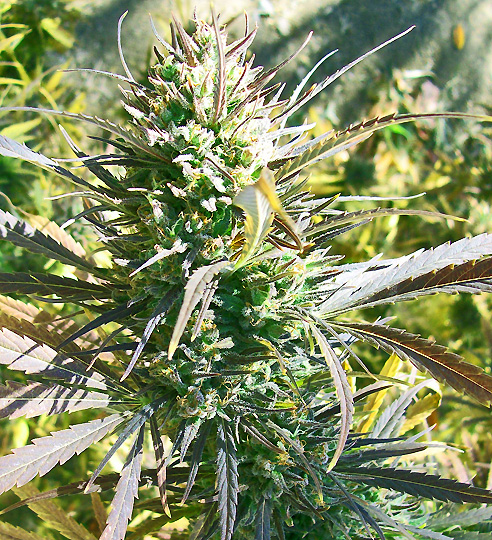 Kat Brewer could tell a thousand stories. The story that she is most passionate about concerns one thing and one thing only—getting the medicine to the people. Her life's work, which is really a labor of love, is about "providing safe access, reasonable prices, and no-cost medicine to those in need."

Like many of us, she smoked pot recreationally back in her 20's and she experimented with other drugs. She gradually drifted into hard drug use and addiction. Then as an IV drug user, she contracted hepatitis C, a debilitating and chronic condition that causes inflammation and pain throughout the body. She knew a few people who went the interferon route to treat their hepatitis and also read what was available on the Internet. She found that while the interferon truly helped a few individuals, most people seemed to gain little benefit; while others had unpleasant and sometimes dangerous reactions.

Around the turn of the millennium Kat began hearing stories about the benefits of medical marijuana. She read a few articles in newspapers and magazines and then looked for more information on the Web. What she found sparkled with a ray of hope. While every natural remedy may not work for every person, from her personal experience she truly believes in "the power of the medicine."

"When I would hit a cycle where the hepatitis was active, I would throw up every morning. I had mild to intense body aches, a low grade fever, I just felt crappy. I knew something was up for about ten years before I was diagnosed. Then when I was first diagnosed I went through a lot of depression. This disease is not only chronic, it can be fatal. Facing the idea of an early death is very depressing. The medical marijuana was much more helpful for all of my symptoms than anything prescribed by the docs. And it absolutely relieved my depression. Medical marijuana is the best antidepressant there is. I attribute the fact that I am still here today and that I am as healthy as I am to this medicine. Marijuana is truly the Tree of Life."

As a patient, "safe access and reasonable cost" became huge issues for Kat; not just for herself, but for all medical marijuana patients—especially those that are low income and very ill. "The most seriously ill patients, you never see, because they never come out of their homes. The prices that were being charged for medical marijuana, back in those days, hovered around $60.00 for an eighth of an ounce. How could these very ill patients afford $60.00 for an eighth, $60.00 for just a little tiny bit of relief?"

This was back in 2006, six years after she had begun her healing journey. By this time Kat had become proficient at growing and propagating her own medicine. She knew that the only way most patients would be able to afford their medicine and have safe consistent access—was if they grew their own. Her brainstorm for getting plants and information to patients was revolutionary. "Why not start a medical marijuana farmers' market and offer seeds, clones, and starts, as well as all the information necessary to grow them?"

She approached one of the local dispensaries about hosting the farmers' market. They agreed with the concept! The first Lake County medical marijuana farmers' market was born that October in the town of Clearlake. That first weekend the farmers' market consisted of one small table about 22 inches by 18 inches in a corner of the dispensary--where Kat offered her extra clones to registered patients.

Over the next several weeks other patients with extra plants joined her. Through word of mouth, as well as a post to the International Cannagraphic web site, the farmers' market (which has changed locations several times) became an established phenomenon in the medical marijuana scene here in Northern California. Patients have visited the market from every corner of California. In the early years many told Kat they had never heard of anything like it.

The out-of-county patients were often interested in the genetic diversity found at the market. Northern California, particularly the Emerald Triangle which is right next door to Lake County, is famous for the varieties of medicinal marijuana that have been developed over the last several decades. (After these varieties have been grown outdoors in Lake County's more arid environment, they become much more adaptable to other areas of California. Unfortunately, we are not all blessed with the Emerald Triangle's rain.) One of the market's regular vendors offers, on average, seed from thirty different medicinal strains. A good variety of starts, clones, and "teens" (young plants from about 12" – 18" tall) are offered in the season. Patient visitors also find a changeable selection of smokable, edible, and topical medicines.

Other visitors have been interested in the farmers' market model, which is entirely focused on the patients, rather than on making a profit. "And this is the way it ought to be," according to Kat Brewer, "We are talking about people who are suffering, it ought to be all about the patient and their needs." While the market is focused primarily on serving the needs of the local community, out of the area patient visitors have always been welcome. All visitors are required to show their 215 ID card or their doctor's recommendation and a photo ID.

Keeping the farmers' market open has been challenging. Mama Medicine shared that, "In this business, it is one thing and another. (Not one thing or another.) You never know what's going to happen. When I was collaborating with others, I never knew if I would be there another day. Sometimes people get greedy, sometimes people get sloppy, sometimes they don't support the community so the community doesn't support them; but this is not the way it is supposed to be."

After changing locations and collaborators several times, Kat had had enough of the disruption caused by working with other dispensaries. She was committed to "doing the right thing, gaining acceptability, and serving the patients." In October, 2008 she opened The Good Karma Growers Collective in Lucerne to "provide safe access, reasonable prices, and to provide medicine at no-cost to the people in most need."

Good Karma not only provided the medical marijuana farmers' market with a new home, but the 215 patients who belonged to the collective were able to offer their extra medicine, oils, salves, and edibles through the collective, which was open Tuesdays - Saturdays. Good Karma was committed to supporting the member patients' needs and efforts—rather than focusing on a for profit model that supported one particular grower. Through this focus, Mama Medicine became very involved in the local community.

A big part of her community advocacy revolves around keeping the medicine affordable. "I try to encourage the farmers to cap their prices at $35.00 an eighth. Now, they can price higher if they want. With the proliferation of dispensaries everyone has had to come down on their prices a little, because of competition. That is a good thing. I try to encourage our patient vendors to keep their prices down for the other patients. We also dispense medicine at no-cost to the low income patients who are in the most need." Most of the medicine dispensed at no-cost comes from what Kat grows herself; but many other collective members also contribute, sometimes significantly.

Another need Kat became aware of while she was running Good Karma was the hunger in the community. Some low income patients were forced to make choices about whether to purchase food or medicine. Once again, "this" according to the vision of Mama Medicine, "is not the way it is supposed to be." Kat started a community food cupboard, which she and other members keep stocked up. "This is the way it's supposed to be," Kat emphasizes. "Other dispensaries should be giving back to their communities. It should be all about the patients, all about community."

In April 2010, Kat Brewer's world became a dark and forlorn place. Her beloved husband of 15 years, Michael Brewer, was killed in a car accident. She continued to run the collective and the farmers' market until May 2011. That year after her husband's death, the collective is what kept her going; it protected her from falling into a deep pit of despair. At the end of that year she was exhausted, she needed a break. She let the collective go in order to rest and redefine her life. The collective was sold and subsequently closed in January 2012. Fortunately, for the patients, the story does not end here.

Before we go on, we first we need to take a look at the politics that are always in the background (if not center stage) of any medical marijuana story. Back in late 2007, when the dispensary Kat Brewer collaborated with for her farmers' market, left the City of Clearlake for the unincorporated town of Clearlake Oaks, Lake County did not have any laws regarding medical marijuana dispensaries. Those that were operating in the County at that time were doing so without permits. In fact, according to County sources, they did not become aware of any dispensaries until early 2009, when approximately nine new dispensaries opened. In response to citizen complaints against a few of these dispensaries, the County began sending out notice of violations to all the dispensaries they became aware of. (No complaints were ever made about Kat Brewer's farmers' market or The Good Karma Growers Collective!)

In reaction to public outcry over those notices of violations and further efforts to close the dispensaries, the County Supervisors began to see a need for an ordinance that would permit a few dispensaries. A moratorium on closing the existing dispensaries was approved, initially for 45 days. It was then extended for 10 months and finally extended until September 2011. The County believed that they had not given the dispensaries the impression that they would all be grandfathered in. It was just intended to be a short grace period while the details were being worked out. The perspective of some dispensary owners was very different from that of the County. They had hoped that more of the dispensaries would be grandfathered in than actually were.

In August 2011, Lake County's Medical Marijuana Ordinance was signed into law. A limit of five dispensaries was set for the unincorporated parts of the County, with very limited zones of operation. Current dispensaries, which had been open continuously since September 2009, were given 120 days to bring their operations up to the new code (and relocate to an appropriate venue if necessary). However, with only five total to be approved, that left a handful that would be facing closure. In reaction, a referendum to repeal the County's ordinance was started. Many people feel that the dispensary owners that were facing closure were behind that effort.

Meanwhile, Federal Officials announced, in early October 2011, a pending crackdown on for-profit medical marijuana dispensaries They backed up their threats with actions. Within a week of making their announcement they begin making raids on dispensaries and gardens throughout the West Coast States, arresting over 40 people. This certainly gave County Officials something to think about, especially when they were presented with the referendum to repeal the dispensary ordinance. With arrests taking place in neighboring Mendocino County, Lake County Supervisors acted swiftly. They repealed the ordinance and sent out notices to the dispensaries to that effect. Most of the dispensaries were closed by the end of January 2012.

At this time, Mama Medicine had been retired for a little over a year. "I saw all the dispensaries closing down and I was really saddened and concerned about the lack of access for compassionate use in the unincorporated regions of Lake County. I was particularly concerned about the patients in Lucerne, many do not have access to transportation and they walked or rode their bikes to the dispensary. Some of the other patients are homebound with caregivers. Those caregivers are often stretched thin, and many can't leave the patients for long. I began thinking about the possibility of opening a farmers' market for a few hours a week; and began talking to my advisors, contacts in County service, patients, and patient vendors. Even though the Feds had created a climate of fear, I was determined to find a way to provide safe access. After all, the Feds had stated they were after the for-profit operations, and that is not what I am all about."

Kat got on the phone to her good friend and associate Diana Merrill. Diana and her husband had been vendors at Kat's farmers' markets from the early years. "Hey Di, Listen to this, it is going to take two, what do you think about doing the farmers' market?" The answer was an absolute "Yes!" The two got to work on the necessary paperwork right away and reopened the farmers' market on January 14, 2012. "It was my dad's birthday," explained Kat, "and I thought it would be a lucky day." Diana added that it was the first day they were able to open, after they got their paperwork and permissions together and notified patients and patient vendors. "We wanted to be open as soon as possible, so the patients would not have to go without their medicine."

I recently caught up with Kat and Diana at the market, and got to watch them in action. While they are serious about the business aspects of what they are doing, I got the feeling that I was in the presence of a couple of matriarchs watching over their extended family. Kat is very much the Mama. In fact, some of the patients, even patients that are much older than her, refer to her as "Mama." She greets each and every one of them with warmth and caring. She celebrates their improved health, answers their questions, and offers samples that may be of help. Meanwhile, Diana watches the door; she is the Auntie in charge. Each person who comes through the door must have a current 215 card or a doctor's recommendation. Anyone who is not a current member must provide original documents, photo ID, fill out a short form, and sign a memorandum of understanding. The documents are photocopied and filed with the application. Then, with a friendly smile, she introduces them to the vendors. All current members' paperwork is also checked to make sure it is up to date.

On one of the days I visited the "Farmers' Exchange," which is the current official name of the farmers' market; Kat had no-charge samples of medicinal edibles for the patients. Small samples of squat pretzels were offered that had been treated with infused medicinal cannabis oil. These pretzels look, well, just like pretzels. They have no added color or smell. Able-bodied patients received small samples to take home and try, and were instructed in how to prepare them if they were interested. The more disabled patients received samples that were a little more generous (the volume of that generosity was directly tied to illness and income). The same disbursement method was used for some mini-brownie samples.

They also offered a test packet both days I visited, which included several samples of dry smokables, concentrates, and edibles—for a very nominal cost. (Packets sometimes also include topical preparations.) These packets are designed to help patients find the varieties or products that work the best for them, while giving the patient vendors and patient plant breeders useful feedback. Packets are made up about three times a year, and are limited to one packet per patient for each selection.
Conversations and information fly around the market, in fact, some community members came primarily to ask questions, share information, or continue conversations started the week before. The genetics of the varieties, crosses, and F1 hybrids were discussed, as well as the unwanted intrusion of genetic traits that lead to premature flowering. Photo period, lights, moving indoor-started plants outdoors, organic growing versus supplementing with nitrogen were some of the other topics. Patients talked about whether they responded better to dominant indica or sativa varieties, or if a more balanced cross provided the most relief. The breeding history of various varieties was discussed. Patients just learning to grow their own medicine were mentored and encouraged.

Meanwhile, the patient vendors came and went on schedules of their own. Some of them came early and left early. A few came late. A very few were there from the time the market opened until it closed. One day, one patient vendor was there for about ten minutes. She had started more plants than she needed, and that's how quick those plants found new homes! The atmosphere of the market was warm, friendly, and compassionate. As a journalist, who is neither a medical marijuana patient nor a recreational user, I was surprised to find myself included and enveloped in this lovely community; accepted just as if I belonged, recorder, camera, laptop computer, and all. What is not surprising, however, is that Mama Medicine asked her community, her vendors and her patients, if they minded me visiting and writing the article before she invited me.

When asked what she hoped for in the future, Kat replied, "We are going to lose our location in the next month or so, because the building is in foreclosure. I am hoping for a new location, but I am concerned about finding a landlord that is not intimidated by the Feds cracking down on the for-profit grows and dispensaries. If we can't find a location, I am looking into software similar to what our local community food co-op uses for its buying club. That way, each week the patient vendors can list what they have available and in what quantity, and the other patients can place virtual orders to be delivered later in the week. I am determined to find a way to maintain safe access, and we will be letting our patients know how they can stay in touch through our website: ."

"I certainly hope our County comes up with a solution for safe access for every town in the unincorporated area," Kat continued, "it doesn't have to be on Main Street, it doesn't have to have fancy signs and lights. Closing the dispensaries doesn't hurt the for-profit growers. The for-profit growers will always find a market for what they produce. Closing the dispensaries only hurts the patients. It is the patients that loose safe access, and they are the ones who suffer. And that is what breaks my heart."

A community has grown up around Kat Brewer and her not-for-profit farmers' market. A healing community comprised of people who are empowered to treat their pain without unwanted side effects. A community of people empowered to alleviate the devastating side effects of chemotherapy and radiation. A community that includes people like Kat, who have found a medicine that brings primary relief for whatever it is that ails them. It is a community of hope. That is the power of the medicine!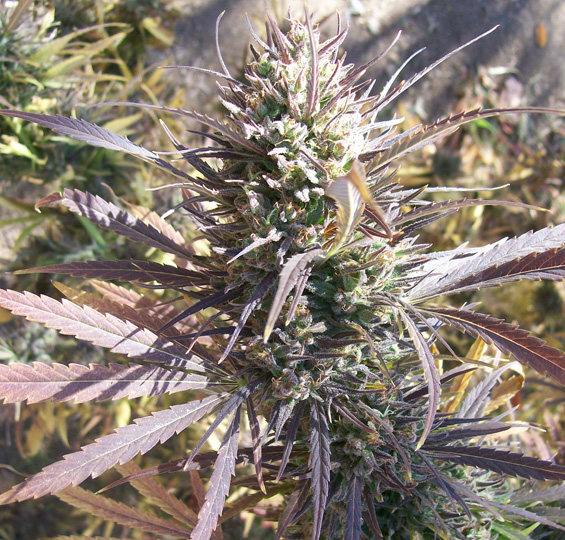 We are 100% volunteer and depend on your participation to sustain our efforts!
Get Involved
If you'd like to help with maintaining or developing the website, contact us.